Editor's note: Find the latest COVID-19 news and guidance in Medscape's Coronavirus Resource Center.
New findings suggest that monoclonal antibodies used to treat rheumatoid arthritis could improve severe COVID-19 outcomes, including risk for death.
Given within 24 hours of critical illness, tocilizumab (Actemra, Roche) was associated with a median of 10 days free of respiratory and cardiovascular support up to day 21, the primary outcome. Similarly, sarilumab (Kevzara, Regeneron/Sanofi) was linked to a median of 11 days. In contrast, the usual care control group experienced zero such days in the hospital.
However, the Randomized, Embedded, Multifactorial Adaptive Platform Trial for Community-Acquired Pneumonia (REMAP-CAP) trial comes with a caveat. The preprint findings have not yet been peer reviewed and "should not be used to guide clinical practice," the authors state.
The results were published online January 7 in MedRxiv.
Nevertheless, the trial also revealed a mortality benefit associated with the two interleukin-6 antagonists. The hospital mortality rate was 22% with sarilumab, 28% with tocilizumab, and almost 36% with usual care.
"That's a big change in survival. They are both lifesaving drugs," lead coinvestigator Anthony Gordon, an Imperial College London professor of anesthesia and critical care, commented in a recent Reuters' story.
Consider the Big Picture
"What I think is important is…this is one of many trials," Paul Auwaerter, MD, MBA, told Medscape Medical News when asked to comment. Many other studies looking at monoclonal antibody therapy for people with COVID-19 were halted because they did not show improvement, he said.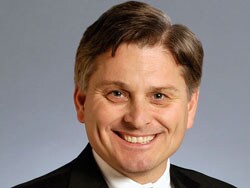 One exception is the EMPACTA trial, which suggested that tocilizumab was effective if given before a person becomes ill enough to be placed on a ventilator, said Auwaerter, clinical director of the Division of Infectious Diseases at Johns Hopkins Medicine and a Medscape contributor. "It appeared to reduce the need for mechanical ventilation or death."
"These two trials are the first randomized, prospective trials that show a benefit on a background of others which have not," Auwaerter added.
Interim Findings
The REMAP-CAP investigators randomly assigned adults within 24 hours of critical care for COVID-19 to 8 mg/kg tocilizumab, 400-mg sarilumab or usual care at 113 sites in six countries. There were 353 participants in the tocilizumab arm, 48 in the sarilumab group, and 402 in the control group.
Compared with the control group, the 10 days free of organ support in the tocilizumab cohort was associated with an adjusted odds ratio of 1.64 (95% confidence interval [CI], 1.25 - 2.14). The 11 days free of organ support in the sarilumab cohort was likewise superior to control (adjusted odds ratio, 1.76; 95% CI, 1.17 - 2.91).
"All secondary outcomes and analyses supported efficacy of these IL-6 receptor antagonists," the authors note. These endpoints included 90-day survival, time to intensive care unit (ICU) discharge, and hospital discharge.
Cautious Optimism?
"The results were quite impressive — having 10 or 11 fewer days in the ICU compared to standard of care," Deepa Gotur, MD, told Medscape Medical News. "Choosing the right patient population and providing the anti-IL-6 treatment at the right time would be the key here."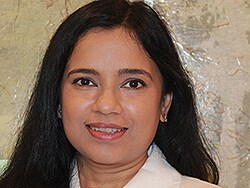 In addition to not yet receiving peer review, an open-label design, a relatively short follow-up of 21 days, and steroids becoming standard of care about halfway through the trial are potential limitations, said Gotur, an intensivist at Houston Methodist Hospital in Texas and associate professor of clinical medicine at Weill Cornell Medical College in New York City.
"This is an interesting study," said Carl J. Fichtenbaum, MD, professor of clinical medicine at the University of Cincinnati College of Medicine in Ohio, when asked to comment.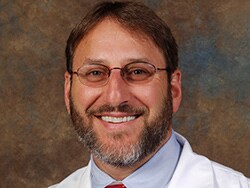 Additional detail on how many participants in each group received steroids is warranted, Fichtenbaum said. "The analysis did not carefully adjust for the use of steroids that might have influenced outcomes."
Fichtenbaum said it's important to look at what is distinctive about REMAP-CAP because "there are several other studies showing opposite results."
Gotur was an investigator on a previous study evaluating tocilizumab for patients already on mechanical ventilation. "One of the key differences between this and other studies is that they included more of the ICU population," she said. "They also included patients within 24 hours of requiring organ support, cardiac, as well as respiratory support." Some other research included less-acute patients, including all comers into the emergency room who required oxygen and received tocilizumab.
The prior studies also evaluated cytokine or inflammatory markers. In contrast, REMAP-CAP researchers "looked at organ failure itself…which I think makes sense," Gotur said.
Cytokine release syndrome can cause organ damage or organ failure, she added, "but these markers are all over the place. I've seen patients who are very, very sick despite having a low [C-reactive protein] or IL-6 level."
Backing From the British
Citing the combined 24% decrease in the risk for death associated with these agents in the REMAP-CAP trial, the UK government announced January 7 it will work to make tocilizumab and sarilumab available to citizens with severe COVID-19.
Experts in Britain shared their perspectives on the REMAP-CAP interim findings through the UK Science Media Centre.
"There are few treatments for severe COVID-19," said Robin Ferner, MD, honorary professor of clinical pharmacology at the University of Birmingham and honorary consultant physician at City Hospital Birmingham, United Kingdom. "If the published data from REMAP-CAP are supported by further studies, this suggests that two IL-6 receptor antagonists can reduce the death rate in the most severely ill patients."
Ferner added that the findings are not a "magic cure," however. He pointed out that of 401 patients given the drugs, 109 died, and with standard treatment, 144 out of 402 died.
Peter Horby, MD, PhD, was more optimistic. "It is great to see a positive result at a time that we really need good news and more tools to fight COVID. This is great achievement for REMAP-CAP," he said.
"We hope to soon have results from RECOVERY on the effect of tocilizumab in less severely ill patients in the hospital," said Horby, cochief investigator of the RECOVERY trial and professor of emerging infectious diseases at the Centre for Tropical Medicine and Global Health at the University of Oxford, United Kingdom.
Stephen Evans, BA, MSc, FRCP, professor of pharmacoepidemiology at the London School of Hygiene & Tropical Medicine in the United Kingdom, said, "This is a high-quality trial, and although published as a pre-print, is of much higher quality than many non-peer-reviewed papers."
Evans also noted the addition of steroid therapy for many participants. "Partway through the trial, the RECOVERY trial findings showed that the corticosteroid drug dexamethasone had notable mortality benefits. Consequently, quite a number of the patients in this trial had also received a corticosteroid."
"It does look as though these drugs give some additional benefit beyond that given by dexamethasone," he added.
Awaiting Peer Review
"We need to wait for the final results and ensure it was adequately powered with enough observations to make us confident in the results," Fichtenbaum said.
"We in the United States have to step back and look at the entire set of studies and also, for this particular one, REMAP-CAP, to be in a peer-reviewed publication," Auwaerter said. Preprints are often released "in the setting of the pandemic, where there may be important findings, especially if they impact mortality or severity of illness."
"We need to make sure these findings, as outlined, hold up," he said.
In the meantime, Auwaerter added, "Exactly how this will fit in is unclear. But it's important to me as another potential drug that can help our critically ill patients."
The REMAP-CAP study is ongoing and updated results will be provided online.
Auwaerter disclosed that he is a consultant for EMD Serono and a member of the data monitoring safety board for Humanigen. Gotur, Fichtenbaum, Ferner, and Evans disclosed no relevant financial relationships. Horby reported that Oxford University receives funding for the RECOVERY trial from UK Research and Innovation and the National Institute for Health Research.
Roche Products Ltd and Sanofi supported REMAP-CAP through provision of tocilizumab and sarilumab in the United Kingdom.
MedRxiv. Published online January 7, 2021. Abstract
Damian McNamara is a staff journalist based in Miami. He covers a wide range of medical specialties, including infectious diseases, gastroenterology, and critical care. Follow Damian on Twitter: @MedReporter.
Medscape Medical News © 2021

Cite this: Arthritis Drugs 'Impressive' for Severe COVID but Not 'Magic Cure' - Medscape - Jan 14, 2021.