Accidental awareness among women having obstetric surgery may be more frequent than previously thought, a new study concluded.
A 2014 national audit into accidental awareness suggested that approximately 1 in every 19,000 patients undergoing general anaesthesia reported accidental awareness to medical staff.
The latest research, published in the journal Anaesthesia, suggested the figure could be as high as 1 in 256 women undergoing obstetric procedures.
It also found that the psychological impact on obstetric surgery patients experiencing awareness was significantly higher than in those who did not experience awareness.
The previous 5th National Audit Project (NAP5) used spontaneous reporting to healthcare professionals and provided a level of reassurance that accidental awareness was rare. However, it also acknowledged that with caesarean patients, the figure could be around 1 in 670.
Investigating Awareness of Memory
To investigate further, the research team reviewed the experiences of 3115 patients who received general anaesthesia for obstetric surgery at 72 hospitals in England between May 2017 and August 2018.
Patients answered three standardised questionnaires over 30 days, with responses indicating memories during general anaesthesia subsequently verified using detailed interviews and investigations into the circumstances of each awareness episode.
They found 12 reports of accidental awareness. Of those:
58.3% of patients were distressed

41.7% felt paralysed

16.7% experienced paralysis with pain
Other sensations included tugging, stitching, feelings of dissociation, and being unable to breathe.
Longer term psychological harm often included features of post-traumatic stress disorder, the researchers found.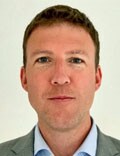 Dr Peter Odor, project lead and consultant anaesthetist at University College Hospital in London, told Medscape News UK: "What we did in this study was directly ask patients about their memories and then dug into further detail about what those memories were with a process that was intended to tease out all the different complications that can arise in memory, particularly around the time when you're stressed and having surgery in an unfamiliar environment."
Accidental awareness occurred during induction of, and emergence from, general anaesthesia in 75% of the patients who reported awareness.
Ketamine and Thiopental
Factors associated with accidental awareness during general anaesthesia were:
An overweight body mass index (BMI) of between 25 and 30, and underweight BMI of less than 18.5

Out-of-hours surgery

Use of ketamine or thiopental for induction
The over-representation of the drug thiopentone to induce anaesthesia in the awareness cases was striking, the researchers said.
"Our data suggests that, compared with propofol, the risk of awareness is increased four-fold when thiopentone [thiopental] is used for induction of anaesthesia and 26-fold when ketamine is used," they said.
"One of the things that we're recommending is that we look to move to greater standardisation with general anaesthesia in obstetrics," said Dr Odor.
He added: "Although we have provided many answers, questions remain as to exactly why awareness is more common in pregnant women; our next steps are to apply the lessons learned from this study to help reduce risk in the future."
The authors also consider a range of other possible explanations for the findings. Those included childbirth being "a time of heightened attention to surrounding events", and hormonal changes associated with pregnancy that could "influence memory, recall, or even sensitivity to general anaesthesia".
'Urgent' Need for New Guidance
Commenting on the finding that psychological impact scores at 30 days were significantly higher in awareness patients compared to those who did not report awareness, Jackie Andrade, professor of psychology at the University of Plymouth, who co-authored the study, commented: "Providing an explanation of what happened and high-quality support after an episode of accidental awareness during general anaesthesia can help reduce its psychological impact."
Dr Tim Meek of the Association of Anaesthetists and consultant anaesthetist at James Cook University Hospital in Middlesbrough said: "This research highlights an area in urgent need of evidence-based guidance to help anaesthetists select the safest anaesthesia for pregnant women."
Incidence of accidental awareness during general anaesthesia in obstetrics: a multicentre, prospective cohort study, Odor P, et al, Anaesthesia. Published online 12 January, 2021.
© 2021 WebMD, LLC

Send comments and news tips to uknewsdesk@medscape.net.
Cite this: Peter Russell. Accidental Awareness in Obstetric Surgery 'May Be More Common' - Medscape - Jan 13, 2021.