For many patients with debilitating headaches caused by spontaneous intracranial hypotension (SIH), their condition is not diagnosed or treated because of a lack of awareness about it, conclude the authors of a new systematic review of the literature on the condition.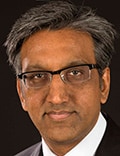 "Spontaneous intracranial hypotension is a highly misdiagnosed and underdiagnosed disorder but can be relatively easily treated when correctly identified," senior author Manjit Matharu, MD, told Medscape Medical News.
Matharu, who is associate professor at the University College London Queen Square Institute of Neurology, London, United Kingdom, explained that the diagnostic criteria for SIH have changed significantly during the past few decades, which has probably contributed to the current uncertainty as to how to reliably diagnose the condition and effectively treat these patients.
This first-ever comprehensive systematic review of SIH summarizes the available evidence on clinical presentation, diagnostic investigations, and treatment outcomes for the condition, the authors state.
The review was published online in JAMA Neurology on January 4.
According to the International Classification of Headache Disorders, Third Edition, a diagnosis of SIH is appropriate when headache has developed spontaneously and in temporal relation to a cerebral spinal fluid (CSF) leak (evident on imaging) and/or CSF hypotension (lumbar puncture opening pressure <60 mm CSF).
Estimates suggest that SIH is not uncommon; the annual reported incidence is 5 per 100,000 individuals every year, half the incidence of subarachnoid hemorrhage. "We believe the actual incidence is probably much higher than that, as many patients with SIH remain undiagnosed. This is because many primary care and emergency department doctors are unaware of the condition," Matharu said.
He explained that SIH is usually caused by leakage of CSF. The most common symptom is orthostatic headache, that is, headache when in a vertical position. The headaches are caused by CSF flowing away from the brain when the head is upright. This movement causes the brain to pull on trigeminal nerves, causing pain. Nerves involved in hearing and balance can also be affected.
"A lot of people live with this condition for many years, which is a miserable existence," Matharu commented. Although some symptoms can be mild, the majority of patients experience severe, debilitating headaches that come on very quickly every time they raise their heads. These headaches can be accompanied by nausea and vomiting. "Patients tell of living practically their whole life lying flat or with their head in a horizontal position, which obviously has a devastating effect on quality of life," he noted.
Although patients usually seek medical help, their condition is commonly misdiagnosed as migraine, he said. "A CT scan would not pick up SIH, so it often gets missed, even if a scan is ordered. Many patients now identify the condition themselves by looking up their symptoms online," he added.
One of the aims of their article was to raise awareness of the condition, Matharu said. "We would like frontline doctors to consider SIH if they see patients with orthostatic headache and refer them for an MRI scan or to an appropriate specialist," he said.
Although the vast majority of patients with SIH have orthostatic headache, a significant minority do not have this classical presentation, the review found.
"The idea that SIH is defined by an orthostatic headache doesn't hold true for everyone," Matharu noted. "Other symptoms can include headaches worsening at the end of the day and exertional headaches."
The current review included 144 studies on SIH. There was an average of 53 patients in each study; 8% of patients had a nonorthostatic headache, and 3% did not experience headaches at all. When headaches were present, they were usually occipital, frontal, or diffuse. Other symptoms included nausea and vomiting, neck pain, tinnitus, dizziness, hearing disturbances, visual symptoms, vertigo, back pain, and cognitive symptoms.
In the studies included in the review, the average age of the patients was 42 years, and 63% were women. Connective tissue disorders, spinal pathologies, and bariatric surgery were identified as risk factors for SIH.
MRI: First Line of Investigation
The authors propose that brain and spine MRI with contrast are the first-line investigations for patients when there is a clinical suspicion of SIH.
MRI will confirm a leak of CSF in most patients, but it will not identify the position of the leak, Matharu noted. In the current review, brain MRI results were normal in 19% of SIH patients. "These patients pose a major diagnostic challenge. One of our key messages to specialists is not to discount SIH if the MRI is normal," Matharu said. "If the MRI scan is normal, a diagnosis of SIH is usually dismissed, but actually this should not be the case. We want to highlight the need to look further."
Various spinal imaging techniques could then be used, including a myelogram, in which dye is injected into the dura and imaging is used to determine whether there is a leak. This can also help identify the position of the leak, he noted.
Even the use of both MRI and spinal imaging does not guarantee an accurate diagnosis, because a few patients present in an atypical manner, he added.
A lumbar puncture could be offered to patients whose clinical findings suggest SIH but for whom first-line imaging is inconclusive, although it should be undertaken with caution. Clinicians should bear in mind that the sensitivity of this investigation is relatively low (67%), and there is a risk of worsening SIH, the authors of the review state.
"Eminently Treatable"
Another message they are keen to convey is that there are highly effective treatments for this condition. "SIH is an eminently treatable condition. Blood patches, where the patient's own blood is injected into the epidural space in the lumbar region, where it finds and seals the leak, have a good success rate," Matharu commented.
In the current review, conservative treatment (bed rest and hydration) was attempted for 881 patients over a period ranging from 7 to 9 weeks; resolution of symptoms was reported in 28% of cases.
Epidural blood patches were the treatment most commonly offered to patients when conservative treatment failed. The first blood patch was successful for 64% of patients. A higher success rate (up to 77%) was achieved with larger blood patches (20 mL) than with smaller patches.
"In the majority of SIH cases, we don't know the exact location of the leak, and while it is much safer to administer the blood patch in the lumber region, the leak is often higher up, so the blood has to travel quite a distance to find the leak," Matharu explained. "Therefore, a larger blood volume is required than when such blood patches are used more commonly after accidental epidural puncture of the dura which occurs sometimes during childbirth and when the exact location of the leak is known."
If there is no response to a blood patch, it can be repeated a couple of times. If this fails, then spinal imaging may be required to identify the exact location of the leak, and a more targeted administration of the blood patch can then be tried. If that too fails, then the leak can be repaired surgically.
"While no brain or spinal cord surgery should ever be taken lightly, this is quite a run-of-the-mill procedure for neurosurgeons with a high success rate," Matharu says.
The authors conclude that the current review offers "a comprehensive and objective summary of the evidence on SIH that could be useful in guiding clinical practice and future research." They also recommend that future research be undertaken to determine the exact etiology of this condition and that large randomized clinical studies be conducted to improve the diagnostic and treatment techniques for SIH.
Matharu has received grants and/or advisory board or personal fees from Abbott, Allergan, Medtronic, Novartis, Eli Lilly, Autonomic Technologies, Teva Pharmaceuticals, and electroCore outside the submitted work. He holds a patent for WO2018051103A1.
JAMA Neurol. Published online January 4, 2021. Full text
For more Medscape Neurology news, join us on Facebook and Twitter.
Medscape Medical News © 2021

Send news tips to news@medscape.net.
Cite this: Orthostatic Headache? Consider Spontaneous Intracranial Hypotension - Medscape - Jan 11, 2021.