When Aysha Khoury, MD, started her faculty position in July 2019 at the Kaiser Permanente Bernard J. Tyson School of Medicine in Pasadena, California, she thought she'd landed her dream job.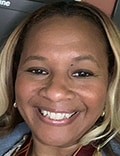 Khoury, a 42-year-old internist, had always wanted to teach, and the school's emphasis on small group discussions appealed to her. She was moved by the decision to name the school for Tyson, Kaiser Permanente's first African American CEO, who died in 2019. Most importantly, the institution's stated mission, vision, and values reflected her own.
"There was going to be this commitment to health equity and eliminating health disparities, treating each individual with respect," Khoury said, pausing mid-sentence to compose herself: "I'm sorry, it makes me emotional."
This summer, in the midst of a historic wave of protests against racism and police brutality and a pandemic that has disproportionately killed African Americans, Khoury was initially encouraged by the school's response to the social unrest.
On August 27, the school advised Khoury and the other small-group facilitators to link their next class session to "critical pedagogy as well as legacies of power structures and institutionalized racism that resulting [sic] in gender bias and race bias in medicine today," according to emails reviewed by Medscape. "The recommendation is to link to the broader practice of casting a critical eye on systems."
Khoury promised her students she would keep the details of their resulting discussion, in an August 28 class, confidential. The conversation was wide-ranging, she says, and addressed doctors' experiments on enslaved people, the Tuskegee syphilis study, and the persistent rates of higher maternal mortality among Black and Native women. Khoury, a Black woman from Georgia who grew up in an immigrant family (her mother is from Trinidad and her father is from Sierra Leone), also shared some of her first-hand experiences with racism in medicine.
"Just the day before, I had a Black woman patient who was so excited that she saw my face on the website and came to see me," Khoury says. "Even though I can appreciate [it], and even though I've also been there, it's always sad to me that a patient feels like they can't be heard or can't be seen."
The disparities were likely already obvious to many of the students: Only 5% of physicians in the United States are Black, and just 2% are Black women. At Kaiser Permanente's medical school, 14% of its class of 50 reportedly identify as Black.
At times, the class conversation was emotional, Khoury says. "I don't think you can talk about race and racial health disparities without that. "But she had a larger goal: her students' "understanding that there is this weight that comes with medicine."
The class ended around noon. Around 9 PM that night, Khoury returned a call from Maureen Connelly, MD, MPH, the school's senior associate dean for academic and community affairs, who told Khoury she was suspended from her teaching role at the medical school.
On August 31, Khoury met with leadership from her medical group and a human resources representative. Khoury learned she was also suspended from an appointment at a Kaiser Permanente clinic. But she says questions about why she was suspended or what next steps would look like remained unresolved.
In a September 1 email reviewed by Medscape, Connelly told Khoury that her "removal from your faculty duties was prompted by a complaint about certain classroom activities that took place on Friday morning, August 28. The decision was made by several school leaders."
A second meeting with HR on September 23 also ended without resolution. In the months that followed, Khoury has repeatedly pressed the medical school for more information about the reason for her suspension. But Khoury says she has yet to receive an adequate explanation and that the school has ignored her repeated requests, and those of an attorney she hired in October, to access her personnel file at the medical school.
The suspension took a toll on Khoury. "I was just in a state of physical and emotional anguish," she says. "I had abdominal distress, I had headaches, I had chest pains. I couldn't sleep. I was having nightmares. I had an appetite but every time I ate, I had diarrhea. I've gained 15 pounds. And I'm not proud of any of that, because you want to feel like you're strong and you're resilient. There was lots of crying. And days where I didn't think I could get out of bed. It was a trial."
After 6 weeks, Kaiser Permanente reinstated Khoury to the clinic, this time in a full-time position, with a contract through February 10. While she performed her clinic duties, Khoury and her lawyer continued to pursue her reinstatement with the medical school.
Pressure Mounts
Khoury detailed her story on Twitter on December 10, and concern about her suspension spread throughout the medical school and into the wider medical community.
For much of the fall, "students and faculty were asked to not communicate with each other regarding [Khoury's] situation," according to the Twitter account @StudentsofKP, which Medscape confirmed is run by students. "This is a clear example of information 'siloing' and a division of our collective power as a community."
A group of students agitated for a town hall, which culminated in a December 16 three-hour listening session with school leadership, students, and some faculty. But many students felt the administration's story was not consistent with Khoury's and called for continued action. At the town hall, students presented a petition signed by more than 91% of students demanding Khoury's reinstatement, according to the account.
On December 17, Khoury says the school held a second meeting for faculty to discuss her situation. Over 200 people participated, Khoury says, but she was not invited. At the clinic, Khoury saw some of her colleagues enter their offices and close their doors to participate virtually, but she does not know the outcome of the meeting.
External pressure was also mounting. On December 13, Shimon Cohen, a social work educator who heard about Khoury's case on Twitter, shared a petition calling for Kaiser Permanente to make a public apology, reinstate Khoury, and make "an actionable commitment to antiracism." By the time Cohen sent the petition to the board last week, more than 8800 people from around the globe, many of them medical professionals, had signed on.
"It feels like they weaponized [Khoury's] blackness against her, when they invited her to be open about it and talk about racism," Cohen says. "That, I think, is the part that jumped out at me."
Cohen compared Khoury's dismissal to Google's recent firing of Timnit Gebru, a Black woman and co-leader of its Ethical A.I. team, after Gebru was blocked from publishing a paper detailing bias in the company's search engine. (Gebru has posted in solidarity with Khoury and noted their similar experiences on Twitter.)
Despite the public fervor, on December 31, Michael Kanter, MD, the chair of clinical science, emailed Khoury a letter informing her that the school would not renew her appointment set to end on January 31.
"This decision is not based upon your bringing content related to anti-racism to the classroom or for sharing your experience as a Black woman in medicine," he wrote. Instead, Kanter attributed Khoury's firing to "multiple issues related to your job performance and conduct that have been raised with you directly or through your attorney, both prior to and as a result of the recently concluded fact-finding process."
Khoury says no one ever addressed any issues with her prior to her suspension. In contrast, in a June 10 email reviewed by Medscape, Kanter told Khoury he would be requesting an increase in academic rank on her behalf.
"Dr. Khoury was not placed on leave for bringing content related to anti-racism to the classroom or for sharing her experiences as a Black woman in medicine," Kaiser Permanente reiterated in a statement to Medscape on January 8. "Our faculty have been and will continue to be encouraged to relate these issues to classroom topics. We have been clear on this point with Dr. Khoury." They declined to elaborate on the reasons for Khoury's firing, citing confidential personnel matters.
Without her teaching duties, "everything is just a reminder of not living the life you planned for yourself. I told my story in the class and within 9 hours, I get this call and it's gone," Khoury says. "You're just taught [to] focus on your career, work hard, your work will always be for yourself," she adds. "And you just think you have a certain amount of safety. You just think you're able to set a course and a plan for your life."
A "Common Pattern"
Khoury's case, although upsetting, is not unusual, says Omolara Uwemedimo, MD, MPH, the founder of Melanin, Medicine and Motherhood, a coaching service and community for more than 1300 women clinicians and academics of color.
There is a "common pattern," Uwemedimo says, in which academic leadership hires a Black person who is initially "seen as this shining light." Then the new hire starts to make recommendations to improve the institution and hold people accountable.
"Then they're seen as a 'disruptor' and they're seen as maybe being antagonistic and not a team player, and then they're seen as the problem," Uwemedimo says. "Then it becomes easy to say the issue is not the institution but that person. That person will either self-deport, because life is made so uncomfortable for them, or there is some action around moving them out."
Often, their stories become representative of a larger issue, while "forgetting the humanity behind it," Uwemedimo says. But people like Khoury have suffered "serious trauma."
In its statement to Medscape, Kaiser Permanente's medical school said it has sought a facilitated discussion with Khoury to address her situation. "We have been working with Dr Khoury's lawyer to set up a facilitated discussion to find a mutually-agreeable path forward for both Dr Khoury and KPSOM," the statement said. "We are eager to reach a resolution and to move forward in a way that is fair and respectful to all involved. Most importantly, we pledge to continue the hard, and sometimes complicated, work of addressing issues of race in medicine."
Khoury says she has also expressed interest in participating in a facilitated discussion, but the medical school did not make a formal request until after she shared her story publicly. She says the school wanted to hold the discussion between Christmas and New Year's. "The timeline they wished for, to me, was not consistent with the type of process that any kind of facilitated discussion would be based on," Khoury says.
Kaiser Permanente's medical school is moving forward. On January 4, it released an "Initial Action Plan to Strengthen KPSOM's Culture" with students, faculty, and staff. "This plan is designed as a starting point to guide and track efforts to build out the culture that supports the school's mission and vision, including our goal to become a more anti-racist organization," according to the school's statement to Medscape. "This includes further advancing equity, inclusion, and diversity efforts; establishing better processes, infrastructure, and governance; and improving communications, among other priorities."
Khoury says she isn't ready to talk about her future. It is not yet clear if her contract with the clinic will be renewed after February 10. "I honestly don't know where my career goes from here," she says. After everything that's transpired, she adds, "Who wants someone with a reputation as a troublemaker?"
Despite the consequences, "I have no regrets with what I shared," Khoury says. She believes the life-and-death stakes of racism in medicine are bigger than any job.
"We all have to take ownership of what is happening in medicine — and that there is inherent bias and there is racism," she says.
Eleanor Cummins is a freelance journalist whose work runs the gamut of science. Her work has appeared in Vox, National Geographic, and The Atlantic.
For more news, follow Medscape on Facebook, Twitter, Instagram, and YouTube. Here's how to send Medscape a story tip.
Medscape Medical News © 2021

Send news tips to news@medscape.net.
Cite this: Black Doctor Fired From Med School After Discussing Racism - Medscape - Jan 11, 2021.