Editor's note: Find the latest COVID-19 news and guidance in Medscape's Coronavirus Resource Center.
Fatigue, post-exercise malaise and cognitive dysfunction (or brain fog) are the most common symptoms reported by COVID long haulers 6 months after contracting the coronavirus, according to a new preprint study published on MedRxiv.
Most people also experienced relapses, which were triggered by stress or exercise, and many were still unable to work at full capacity.
"We believe it's vital at this time to collect and present a comprehensive dataset reflecting multifaceted long-COVID experiences reported by patients," Athena Akrami, the senior study author and a neuroscientist at University College London, wrote in a post on Twitter.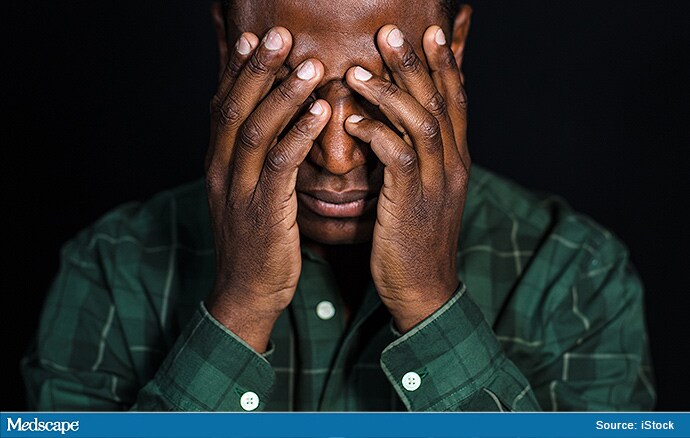 Most COVID-19 patients recover within a few weeks, but an increasing number of people have reported months-long symptoms that affect a number of organs. The preprint study, which hasn't yet been peer reviewed, is one of the largest studies so far that captures the range of issues affecting the long recovery from COVID-19.
Published by the Patient Led Research for COVID-19, which is a group of Long COVID patients who are also researchers, the study surveyed more than 3,700 people from 56 countries who contracted COVID-19 between December 2019 and May 2020. Overall, they recorded 205 symptoms across 10 organ systems and traced 66 symptoms over 7 months. On average, the survey respondents experienced symptoms from nine different organ symptoms.
About 65% of respondents experienced symptoms for at least 6 months. They most often reported fatigue, post-exercise malaise and brain fog, but they also highlighted neurological sensations, headaches, memory issues, muscle aches, insomnia, heart palpitations, shortness of breath, dizziness, balance issues and speech issues. Less common symptoms included facial paralysis, new allergies, seizures, impaired vision and hearing and a prolonged loss of taste and smell.
About 45% of people said they still required a reduced work schedule, and 22% weren't working at all due to their ongoing health issues.
Since the survey respondents were recruited from support groups, the data doesn't necessarily represent the full population of long COVID patients. However, the study presents a glimpse into the ongoing struggles that COVID-19 patients may face.
"This is a chapter that has not yet been written in the medical textbooks, and barely any major research papers yet published. Part of the progress here is simply inputting large numbers and stats to the existing anecdotal sense of what's been happening, while aspects feel really quite novel. Nobody can address the condition until we're better able to narrate what's happening," Danny Altmann, a professor of immunology at Imperial College London, told The Guardian.
The study authors called for long-term follow-up programs to care to patients and additional studies to understand the full impact of COVID-19 on the brain and body. The long-term neurological symptoms seemed common even among patients with less severe disease, they found.
"Given the millions of cases of COVID-19 worldwide, the prevalence of long COVID is likely to be substantial and will only increase as the virus continues to spread," the authors wrote. "This research demonstrates how expansive and debilitating this prolonged illness can be, with profound impacts to people's livelihoods and ability to care for themselves and their loved ones."
Sources:
MedRxiv, "Characterizing Long COVID in an International Cohort: 7 Months of Symptoms and Their Impact."
Patient Led Research for COVID-19, "About Patient-Led Research."
Athena Akrami, "Twitter post at 6:34 p.m. on December 29, 2020."
The Guardian, "Many 'long Covid' sufferers unable to fully work six months later."
WebMD Health News © 2021

Cite this: Fatigue, Brain Fog Most Common in 'Long COVID' - Medscape - Jan 07, 2021.