Evidence supporting the use of statins to protect against cardiotoxic chemotherapy has been strengthened with new data from a propensity-matched analysis.
Among women with breast cancer treated with anthracycline chemotherapy, statins were associated with a 55% lower risk of hospitalizations or emergency room visits for heart failure (HF) at 5 years (hazard ratio [HR], 0.45; 95% confidence interval [CI], 0.24 - 0.85).
The risk was 54% lower with statins among women whose cancer was treated with the monoclonal antibody trastuzumab (Herceptin, Genentech), although this did not achieve statistical significance (HR, 0.46; 95% CI, 0.20 - 1.07).
"I tend to be a skeptic in terms of how I design my research and my hypotheses, so I thought that if there was a protective effect it may be in the range of 20%, 30%, so I was surprised at how large the magnitude of protection was," Husam Abdel-Qadir, MD, PhD, Women's College Hospital, Toronto, Ontario, told theheart.org | Medscape Cardiology.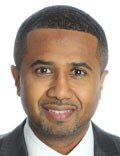 Exactly how cholesterol-lowering statins might reduce risk remains unknown, but they may ameliorate anthracycline- and trastuzumab-induced heart damage by decreasing production of reactive oxygen species and promoting cardiac muscle cell survival, the authors suggest in the study, published online January 6 in the Journal of the American Heart Association.
Abdel-Qadir noted that smaller, single-center observational studies have shown that women who undergo breast cancer chemotherapy and are taking a statin have less weakening of the heart muscle and a lower risk for incident HF.
The present study extends these observations to a population-based sample that encompasses more patients than all previous studies combined and focuses on older women at high cardiovascular risk, he said.
The women had no prior HF and were at least 66 years old when newly diagnosed with early breast cancer in Ontario between 2007 and 2017. A total of 2545 were treated with anthracyclines and 1371 with trastuzumab, of whom 859 and 520, respectively, received at least two prescriptions for a statin in the year before starting chemotherapy.
More than 80% of cancers treated with anthracycline and more than 65% treated with trastuzumab were stage II or stage III. Similar to US practice, the most commonly used statins were rosuvastatin (46%) and atorvastatin (41%).
Women who received statins had more preexisting cardiovascular disease and associated risk factors, were older, and were more likely to live in lower-income neighborhoods.
After propensity score-matching, the median age was 69 in the anthracycline-treated cohort (666 pairs) and 71 in the trastuzumab-treated cohort (390 pairs).
At 5 years, the cumulative incidence of HF hospital presentations was 1.2% in statin-treated women and 2.9% in unexposed women in the anthracycline group, and 2.7% vs 3.7%, respectively, in the trastuzumab group.
"For women who already have an existing indication for a statin, this makes us feel even more strongly that these women should be treated with a statin before they start their cancer treatment," Abdel-Qadir said. "For women who are not on a statin and do not have another indication, I believe that the burden of proof to be able to add an extra medication to someone who is already going to be going through a lot needs to be high."
He noted that statins tend to be relatively well tolerated compared with other potential approaches to prevent cardiotoxicity such as angiotensin antagonists and beta-blockers, but there is the potential for muscle-related side effects and drug interactions.
The investigators also could not account for left ventricular ejection fraction, diastolic function, cardiac biomarkers, or biohumoral data and, thus, were unable to determine if the HF events occurred with preserved or reduced ejection fraction. Other limitations include a large proportion of missing low-density lipoprotein values and an inability to account for crossover attributable to starting or stopping statins after chemotherapy began.
Subgroup analyses were not performed based on breast cancer stage or statin lipophilicity. A recent observational study in 7.8 million adults without cancer reported that hydrophilic statins were associated with a slightly lower risk for incident HF compared with lipophilic statins.
"One of the most important limitations of this study is that, even though the reduction is quite impressive, it is still an observational study," Abdel-Qadir stressed. "I have to emphasize the fact that there is still the potential that this could all be explained by confounding and, until it is proven in a randomized controlled trial, we cannot be 100% sure that it's a cause-and-effect relationship."
Commenting on the study, Tochi M. Okwuosa, DO, vice chair of the American Heart Association Council on Clinical Cardiology, CLCD & GMP Cardio-Oncology Subcommittee, said, "the main thing this study brings to the forefront is that if people have their heart health taken care of prior to treatment — and it doesn't have to be anthracycline chemotherapy but any cardiotoxic problem — they tend to do better. And a good example of that is something like COVID."
She noted that oncologists may be hesitant to add another drug to tightly controlled chemotherapy regimens for fear of drug interactions, but that patients can experience a heart attack while going through treatment. In addition, a recent study reported that mice and patients with early-stage breast cancer who experienced a myocardial infarction had a higher risk for cancer recurrence and cancer-specific death.
"We know that statins reduce the risk of heart attack and stroke, so if you put all these things together, you start to see how statins can somehow modulate the risk of issues associated with breast cancer overall," said Okwuosa, who was not associated with the study and directs the Cardio-Oncology Program at Rush University Medical Center, Chicago, Illinois. "We just need good randomized studies to show this and we don't have that yet."
Abdel-Qadir pointed out that their team is currently conducting the phase II randomized Statins for the Primary Prevention of Heart Failure in Patients Receiving Anthracycline (SPARE-AF) study comparing 40-mg daily atorvastatin vs placebo in 112 patients. Another colleague is also using a mouse model to determine the mechanisms through which statins protect against cardiotoxicity.
The study funded by the Ted Rogers Centre for Heart Research and the Canadian Cardiovascular Society. Abdel-Qadir is supported by a national new investigator award from the Heart and Stroke Foundation of Canada; he has declared no relevant financial relationships.
J Am Heart Assoc. Published online January 6, 2021. Full text.
Follow Patrice Wendling on Twitter: @pwendl. For more from theheart.org | Medscape Cardiology, join us on Twitter and Facebook.
Medscape Medical News © 2021

Cite this: New Data Strengthen Case for Prechemotherapy Statins - Medscape - Jan 06, 2021.