Publicly reported percutaneous coronary intervention (PCI) mortality data may be misleading with regard to cardiologists who perform PCI at multiple centers, new research suggests.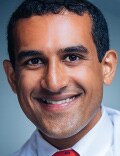 "We found that among this group of physicians that practice at multiple sites, a small number of complications can dramatically affect their reported outcomes. These reported values may not adequately reflect the quality of care they deliver, since the estimates are unstable," Ashwin S. Nathan, MD, fellow in cardiovascular medicine, Hospital of the University of Pennsylvania, Philadelphia, Pennsylvania, told Medscape Medical News.
The study was published online December 30 as a research letter in JAMA Cardiology.
New York State publishes reports on PCI mortality at the physician level. Prior studies have suggested that mortality rates fail to adequately gauge PCI quality because deaths are rare and physician-level risk-adjusted mortality rates (RAMRs) are unstable year to year, Nathan and colleagues note in their letter.
In addition to overall physician-level outcomes, physician-level PCI outcomes are also published by individual centers. For physicians who practice at multiple centers, these estimates may be unstable because the volume of PCIs that they perform at each center may be low, the authors point out.
For this analysis, they examined variation in site-specific RAMRs for physicians who performed PCI at multiple sites within New York State.
Between 2014 and 2016, 373 physicians performed 142,853 PCI procedures at 61 hospitals.
More than half of the physicians (n = 207, 55.5%) practiced at multiple hospitals, accounting for 82,075 PCI procedures (57.5%). There was no difference in PCI volume among physicians who practiced at one or more than one hospital.
Among the physicians who practiced at more than one hospital, the mean RAMR was 1.11%, and the mean site-specific RAMR was 0.52%.
Physicians were classified as outliers if either the mean RAMR or the maximum site-specific RAMR point estimate was greater than the 95th percentile for RAMR values for all physicians.
By this definition, 15 physicians who practiced at multiple sites were classified as outliers on the basis of reported maximum site-specific RAMR values, but only four of these physicians were also classified as outliers on the basis of mean RAMR.
These findings suggest that public reporting of site-specific risk-adjusted PCI mortality rates are unreliable, do not adequately reflect the quality of care delivered by physicians performing PCI, may be misleading to patients, and "should not be reported for physicians practicing at multiple sites," Nathan and colleagues say.
Weighing in on the study for Medscape Medical News, Harlan Krumholz, MD, cardiologist and professor of medicine, Yale University School of Medicine, New Haven, Connecticut, said, "There is surely much we can do to improve the utility of quality measures, but it is certainly plausible that an individual's performance varies a lot depending on where they are performing the procedure.
"Performance is a team metric and is likely dependent on the people and systems where a person practices," Krumholz, who is also director of the Yale New Haven Hospital Center for Outcomes Research, added. "The fact that there are marked differences in individual performance across different places where they practice is expected and does not necessarily suggest the measurement system is flawed."
The study had no specific funding. Nathan and Krumholz have disclosed no relevant financial relationships.
JAMA Cardiol. Published online December 30, 2020. Abstract
For more from the heart.org | Medscape Cardiology, follow us on Twitter and Facebook.
Medscape Medical News © 2021

Send news tips to news@medscape.net.
Cite this: Physician-Level PCI Mortality Data May Be Misleading - Medscape - Jan 04, 2021.