At the end of a year marked by outrage after George Floyd died at the hands of a police officer, some medical experts say it's time to ban the use of neck restraints.
Authors of a "Viewpoint" article published online December 28 in JAMA Neurology argue that neurologists should use their voices to protest the use of carotid restraints.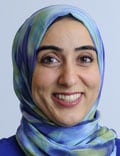 "Science and best medical practice do not support the use of neck restraints in any way," one of the authors, Altaf Saadi, MD, neurologist and researcher, Massachusetts General Hospital, and instructor in neurology, Harvard Medical School, Boston, Massachusetts, told Medscape Medical News.
"Neck restraints can lead to medical complications and death, even when applying very little pressure," she said.
Police departments across the United States allow officers to use neck restraints to temporarily render a person unconscious or incapacitated. There are two types of such restraints: chokeholds (applying enough pressure to restrict the airway), and strangleholds (applying pressure to both sides of the neck to restrict blood flow to the brain), although these terms are often used interchangeably.
George Floyd died on May 25 after officer Derek Chauvin knelt on his neck for 8 minutes, 46 seconds. His last words were, "I can't breathe."
Other deaths have been attributed to the use of the carotid restraint, going back decades, said Saadi.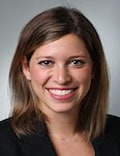 Use of neck restraints by police "has probably been very prevalent and happening for a very long time," said another author, Jillian M. Berkman, MD, a neurology resident at Massachusetts General/Brigham and Women's Hospital.
This issue has gained more attention in the past year because more photos and videos of police-involved incidents are being uploaded and shared, she said.
The time has come for neurologists to advocate against neck restraints, said Saadi. "We felt compelled as neurologists to speak out against this technique, which can be extremely dangerous to one's health, and even fatal."
Neurologists, perhaps more than other medical experts, know that "time is brain." "This is our lane," said Berkman, adding that neurologists "spend a lot of time thinking about the brain and protecting the brain."
About 70% of the blood to the brain flows through the carotid arteries; 600 to 700 mL of blood flow through these arteries every minute. Berkman noted that just 1 minute without oxygen to the brain can result in the loss of 1.9 million neurons.
In addition to stroke, a "whole host" of negative health consequences result from cutting off that oxygen, including brain damage, seizures, and arrhythmias, said Saadi.
Compression can cause carotid plaque to become dislodged, added Berkman. "Those little pieces can flick off into the brain and also cause stroke," she said.
Compression can also cause dissection or tearing of the neck vessels, possibly leading to a stroke weeks later, said Berkman. The delay may make it difficult for the survivor and healthcare professionals to associate the stroke with the chokehold event.
The authors urge their colleagues to "look critically" at how medical pathophysiology is misunderstood or misused to justify police brutality.
Although police departments maintain that neck restraint techniques are medically safe, "from our perspective as neurologists, that is completely false, and we don't believe there's any fail-safe way to compress the carotid," said Saadi.
She and her colleagues want an outright ban on carotid compression. But "at the very minimum," they would like to see "greater transparency" and "documentation of how often these restraints are used and the resulting outcomes, including both disability and death," said Saadi.
She insists subduing individuals should involve techniques other than neck restraints. "Existing training disproportionately focuses on firearms and defensive tactics over de-escalation tactics," she said. "We hope that police departments across the country prioritize and increase training around de-escalation techniques."
Saadi pointed to a 2013 Department of Justice survey that found that about 43% of police departments allow neck restraints. The prevalence of the use of such restraints may change as cities and municipalities in the United States pass laws prohibiting these techniques.
However, use of neck restraints continues even after they're banned, said Saadi. She cited the case of Eric Garner, who was killed in 2014 after being subjected to a chokehold that was prohibited by the New York City Police Department.
"So it's not just a matter of banning use of these techniques but following that up with enforcement of such a prohibition and holding people accountable," said Saadi.
She and Berkman are discussing with their colleagues possible steps to take next in their advocacy efforts, but this is still in "preliminary stages," she said.
"I would love our professional organization to come out with statements against these techniques," said Saadi.
Currently, the American Academy of Neurology (AAN) does not have a position on this issue, Renee Tessman, senior manager of media and public relations at the AAN, confirmed to Medscape Medical News.
The authors have disclosed no relevant financial relationships.
JAMA Neurol. Published online December 28, 2020. Abstract
For more Medscape Neurology news, join us on Facebook and Twitter.
Medscape Medical News © 2020

Send news tips to news@medscape.net.
Cite this: Neurologists Call for End to Neck Holds by Law Enforcement - Medscape - Dec 30, 2020.