In a cluster randomized clinical trial, routine use of the Global Registry of Acute Coronary Events (GRACE) risk score (GRS) to guide treatment decisions for hospitalized patients with acute coronary syndrome (ACS) was associated with an increase in angiography, but did not produce better clinical outcomes than non-use of the GRS.
Nor was the GRS associated with a significant reduction in death and myocardial infarction over 12-month follow-up, researchers report.
The AGRIS study, which was stopped prematurely due to futility, was published online December 9 in JAMA Cardiology.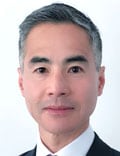 "The guidelines all recommend use of these risk scores, their performance has been well promoted, but nobody has ever validated their use. Do they actually translate into an improvement? Our assumption has been that using the risk scores would lead to better outcomes," lead author Derek P. Chew, MBBS, MPH, PhD, professor of cardiology, Flinders University of South Australia, Adelaide, told Medscape Medical News.
A randomized clinical trial is the gold standard to determine the benefit of a treatment. However, measuring the effects of decision-making and information on clinical outcomes can be challenging to do in an RCT, Chew explained.
"What we are testing here is information in the mind of the clinician," he said. "I am a clinical trialist. If we were testing a drug, we would test the effect it has on a pathway that leads to improvement in outcome, but what we are testing here is information, not a drug. We want to know whether the mind of the clinician, enriched by the information contained in the GRS, leads to differences in care or outcomes."
Since it's not possible to randomly assign the intervention to an individual patient–doctor interaction, he said, "you actually have to randomize the hospital in which the doctors practice."
Accordingly, Chew and his team randomized 12 hospitals to use of the GRS, and 12 to no use, to serve as controls. Sixteen of the hospitals were in urban areas.
They compared how often the hospitals provided the following procedures or services: early invasive treatment during the index hospitalization, prescription of at least 4 of 5 guideline-recommended pharmacotherapies at discharge, and referral to cardiac rehab in appropriate patients.
They also compared clinical outcomes, which included a composite of all-cause death, myocardial infarction, or both, within 1 year.
The trial included 2318 patients hospitalized with ACS. The median age of the patients was 65 years, (interquartile range 56-74 years), 684 (29.5%) were women, and 1433 (62.9%) were considered high risk.
Guideline adherence was good among both hospital groups, Chew noted.
Overall, provision of all 3 measures did not differ between the two hospital groups, with 59.9% of GRS hospitals and 55.2% of control hospitals adhering to the recommendations.
There was one exception, with regard to early invasive treatment. There, GRS implementation was associated with a significant increase in the use of early invasive treatment (ie, angiography). Of the GRS hospitals, 91.8% performed angiography early during hospitalization, compared with 83.6% of control hospitals, (odds ratio [OR] 2.26; 95% CI, 1.30 - 3.96; P = .004).
There were no differences in number of guideline-recommended medications offered to patients at discharge (76.7% of GRS vs 77.5% of non-GRS hospitals; OR, 0.97; 95% CI, 0.68 - 1.38), and cardiac rehabilitation referrals (75.1% of GRS vs 72.8% of non-GRS hospitals; OR, 0.68; 95% CI, 0.32 - 1.44).
"The GRS is centered around who should have an angiogram; it's not really centered around when you should give drug therapy, so it's probably a little bit unsurprising that we didn't see a big difference in drug therapy," Chew commented.
By 12 months, GRS intervention was not associated with a significant reduction in the composite endpoint of death or MI (9.2%) compared with the control group (13.4%; OR, 0.66; 95% CI, 0.38 - 1.14; P = .11).
However, there was a trend toward lower all-cause mortality in the GRS intervention group (5.2%) vs the control group (8%; P = .12).
Use of risk scores such as the GRS may be most beneficial in areas that lack appropriate medical resources, Chew suggested.
"In developed countries like the US and Australia, where we've got good access to expert cardiac care, risk scoring may not make all that much of a difference. But, when you apply it in parts of the world where you don't have expert cardiologists, it may be of benefit," he said.
Risk Scores Here to Stay?
But risk stratification may still have a role, editorialists Robert A. Harrington, MD, Stanford University, Stanford, California, and Magnus Ohman, MBBS, Duke University, Durham, North Carolina, write in a commentary accompanying the publication.
"Closer examination of the data in this apparently first-of-its kind trial suggests that risk stratification may still have a role. All-cause mortality, an important secondary endpoint, was numerically lower in the overall cohort at 12 months…and in the high-risk cohort, mortality was significantly lower," they write. "The limited sample size and early termination prevent us from making a conclusive statement on mortality, but the findings are intriguing."
They add that strategy trials are challenging to do, more so than trials with therapeutic interventions. "And so, perhaps not surprisingly, this trial suffers from challenges and limitations."
In an interview with theheart.org | Medscape Cardiology, Harrington said he was "delighted" to see the study.
"We were very happy to see that somebody had actually done a randomized trial trying to understand the utility of the risk score," he said. "Their approach is a very creative, innovative, and forward-thinking way to look at the risk score issues."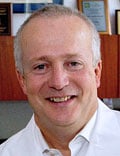 He was disappointed that the trial did not show a clear benefit for the GRS, but emphasized that clinical events trended, although they did not reach statistical significance, toward favoring use of the risk score.
Harrington predicts a more vital role for risk stratification in the future. "I think the risk scores, if anything, are becoming more sophisticated and more readily available at the point of care, using electronic health records. In the era that the TIMI [Thrombolysis in Myocardial Infarction] risk score came out, some 20 years ago, it wasn't so easy to calculate these things at the bedside. Now it is. I think we will see more use of things like risk scores," he said.
"What I really appreciated in this paper was their goal: let's make sure we're testing it as to whether or not it actually adds value," Harrington said.
The ability to harness data and access data through the electronic health record, and do so immediately at the bedside, would increase the use of risk scores," he said.
"There's an ability to use information at the bedside in a way that has never been possible before. Magnus and I both think this is where the field is going. How do we use this vast amount of data, and how do we make sure that utilizing all this vast amount of data is actually beneficial to patients? That's what we found so exciting about the Chew approach: do a randomized trial to test it," he said.
"Yes, risk scores, treatment protocols, etc, can be hugely helpful when specialists are not readily available. Experts certainly add value, but even experts require assistance when dealing with increasingly complex patients and treatment protocols," Harrington said.
The best-case scenario is to have a great expert utilizing the best available data.
"One of my radiology colleagues at Stanford likes to respond with this quote when asked if AI [artificial intelligence] will replace radiologists. He says, 'No, but radiologists who use AI will replace radiologists who don't.' "
The study was funded by an unrestricted grant from AstraZeneca Australia. Chew reported financial relationships with AstraZeneca and Edwards Lifesciences. Harrington reports being immediate past president and a member of the board of directors of the American Heart Association (unpaid).
JAMA Cardiol. Published online December 9, 2020. Abstract, Editorial
For more from theheart.org | Medscape Cardiology, follow us on Twitter and Facebook
Medscape Medical News © 2020

Send news tips to news@medscape.net.
Cite this: Risk Score to Guide ACS Treatment Does Not Improve Outcomes - Medscape - Dec 28, 2020.