A new study shows sex differences in mortality rates among patients undergoing coronary artery bypass grafting (CABG).
The researchers found that 7 years after a CABG procedure mortality was lower in men, but not in women, who had undergone multiple rather than single arterial grafting.
However, when patients were stratified based on their estimated risk for death, both low-risk men and women had a lower mortality rate with multiple arterial grafting, but not high-risk patients of both sexes, and this risk cut-off was different for men and women.
"I don't want this paper to convey the message that multiple arterial grafting should not be used in women," lead author, Mario Gaudino, MD, the Stephen and Suzanne Weiss Professor in Cardiothoracic Surgery, Weill Cornell Medicine, New York, told theheart.org | Medscape Cardiology.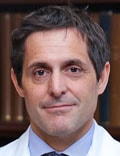 What he does want people to take away from this research is that data from studies with a predominantly male population may not be applicable to women.
These results suggest that women have a worse preoperative profile than men, the authors conclude, "and highlight the need for new studies on the outcome of multiple arterial grafts in women."
The study was published online December 23 in JAMA Cardiology.
A "very large amount" of observational evidence suggests that use of multiple rather than single arterial grafting in the general population is associated with better long-term outcomes, Gaudino said.
But it's a "mistake" to just look at these studies when assessing risks for women, he said.
He noted the very important differences among study participants in terms of baseline characteristics such as presence of comorbidities and severity of disease, and the imbalance of males to females in these studies.
"This means that the results for women are diluted because their numbers are much smaller," he said. "Pooling together men and women does not make a lot of sense biologically and surgically."
This new retrospective study included 63,402 patients (76.0% men), mean age 69.9 years, who underwent nonemergency multigraft CABG with at least one arterial conduit from 2005 to 2014 in New York state.
Researchers collected information on incidence rates for mortality, which was the primary outcome. They also looked at rates of acute myocardial infarction (AMI), stroke, repeated revascularization, major adverse cardiac and cerebrovascular events (MACCE; composite of mortality, AMI, or stroke), and major adverse cardiac events (MACE; a composite of mortality, AMI, or repeated revascularization).
They compared these outcomes separately for male and female patients between multiple arterial grafting (MAG) and single arterial grafting (SAG) procedures.
The decision on whether to use MAG or SAG is "complex" and is partially based on anatomy and quality of the target, but also on patient characteristics, for example, whether or not they have diabetes, Gaudino said. Also, more experienced surgeons may be more comfortable using MAG.
Women in the study had worse baseline characteristics than men for most included variables. For example, the female/male rates were: 14.1%/11.6% for peripheral vascular disease; 23.5%/16.6% for cerebrovascular disease; 25.3%/20.8% for chronic obstructive pulmonary disease; and 48.5%/36.4% for diabetes.
The researchers used propensity score matching based on important patient risk factors, including diseased vessels, completeness of revascularization, number of conduits, total surgeon CABG volume, and type of surgery (off pump or on pump).
Propensity matching yielded 9512 male pairs and 1860 female pairs. Both the male and female propensity-matched pairs were similar with respect to prevalence of risk factors.
For propensity-matched patients, mortality was significantly lower at 7 years for men who underwent MAG vs SAG (adjusted hazard ratio [AHR], 0.80; 95% confidence interval [CI], 0.73 - 0.87).
The incidence of AMI, repeated revascularization, MACCE, and MACE were also lower for men who underwent MAG. The incidence of stroke was similar for male patients who underwent MAG and those who underwent SAG.
In women, mortality was similar at seven years for those who underwent MAG and those who underwent SAG (AHR, 0.99; 95% CI, 0.84 - 1.15). The incidence of stroke, repeated revascularization, MACCE, and MACE were also similar for female patients who underwent MAG and those who underwent SAG.
Using a risk score, researchers stratified patients into low risk (risk of 0-8, corresponding to less than a 10% 1-year mortality) and high risk (9 or greater, corresponding to a 10% or greater 1-year mortality).
Using this estimated risk stratification, they found that the incidence of mortality and of MACE at 7 years was lower for MAG vs SAG among low-risk male and female patients.
In sensitivity analyses, researchers tested different risk cut-offs to see at which point benefits of MAG are lost. The risk thresholds differed between men and women.
In women, this cut-off was 11 (corresponding to a 1-year mortality of 17.5%). "Women who had risk score higher than 11 did not benefit from MAG," Gaudino said.
In men, MAG was associated with lower mortality for all low-risk levels tested. "In men, for all the cut-offs we could test we found better outcomes for MAG, so we don't know what the cut-off would be for men," he said.
The apparent lack of benefit associated with MAG in the overall female cohort may be due to the higher percentage of women in the high-risk category (13.0% vs 6.0% of men).
But the baseline higher risks among women only partially explains the sex-based differences uncovered by the study, Gaudino said.
One of the challenges in using a state database like the one in the study is that it doesn't provide "the granularity of data that allow a full risk adjustment for the differences," he said.
There may be differences in characteristics not captured in the database; for example, the quality of the target vessel or the quality of the conduit used, he said.
With "everything else being equal," there is "probably" a difference in the treatment effect of MAG between men and women, "but we're not sure," Gaudino said.
"This is perfect example of something that raises many more questions than it really answers."
He stressed the need for "much better evidence to understand the outcome of women after bypass surgery," and to improve these outcomes.
He also wants the surgical community to "finally understand" that results of studies performed in a predominantly male patient population "do not apply to women in the majority of cases. Applying those results to women may be misleading and potentially dangerous.
"The community needs a study of just women that tests the outcome of MAG vs SAG "because if we don't, we will never know the truth."
A study limitation was that the researchers had no data on the type and quality of the conduit used, the severity of target-vessel stenosis, or the location and quality of the target vessel.
Another possible study limitation is that the risk score, developed from their database, may limit the generalizability of the findings. As well, data on postoperative adherence with medical therapy were not available, and, the authors noted, prescription and medication adherence may be different between men and women.
Commenting for theheart.org | Medscape Cardiology, Joseph C Cleveland Jr, MD, Frederick and Carol Grover Endowed Chair in Surgery, University of Colorado Anschutz Medical Center in Aurora, described the study as "excellent," "well done," and "very important."
The NY state registry used in the study "is an extremely robust administrative database" that includes almost 10 years of information on bypass surgery, said Cleveland, who is also chair of the American College of Cardiology Cardiac Surgery Team Section Leadership Council.
"It's very reflective not only of who is undergoing CABG in New York, but is largely consistent with who is undergoing CABG in North America."
Cleveland agrees that the takeaway message should not be that MAG shouldn't be used for women. He noted that about 80% of the women in the study actually benefited from this approach.
"It's just that the very high risk group are likely not going to live long enough to perceive the benefit."
Researchers have for years been looking at outcome differences between men and women following bypass surgery, and there have been "some consistent signals" that women, particularly older women who are at higher risk, don't do as well, said Cleveland.
He agreed that the study highlights the need for more data on women.
Gaudino and Cleveland have disclosed no relevant financial relationships.
JAMA Cardiol. Published online December 23, 2020. Abstract.
For more Medscape Neurology news, join us on Facebook and Twitter.
Medscape Medical News © 2020

Cite this: Sex Differences Found in Post-CABG Mortality - Medscape - Dec 23, 2020.