An intense and assertive "won't take no for an answer" approach is effective for engaging in treatment young adults with substance abuse who have been in and out of various recovery programs for years, new research suggests.
The Youth Opioid Recovery Support (YORS) program is a team effort that includes home delivery of the prescribed medication, family engagement, assertive outreach, and contingency management.
In a new study of 42 patients in recovery for substance use disorder (SUD), those who were treated with extended-release naltrexone or extended-release buprenorphine plus YORS received more outpatient doses of their medication, and rates of opioid relapse at 12 and 24 weeks were lower compared with their peers who received only treatment as usual.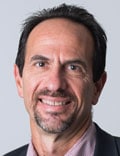 "These developmentally vulnerable youths need something extra that is specifically targeted to who they are and their vulnerabilities," coinvestigator Marc Fishman, MD, director of the Maryland Treatment Centers, Johns Hopkins University School of Medicine, Baltimore, Maryland, told Medscape Medical News.
The findings were presented at the virtual American Academy of Addiction Psychiatry (AAAP) 31st Annual Meeting.
Treatment Barriers
Young adults with SUD are difficult to reach, which leads to decreased addiction program retention, decreased medication adherence, early drop out, waxing and waning motivation, and worse outcomes compared to older adults with SUD, Fishman said.
In July, positive results from a pilot trial conducted by the investigators of YORS were published online in Addiction.
In that study, 41 young adults aged 18 to 26 years who intended to undergo treatment for SUD with extended-release naltrexone were randomly assigned to also undergo YORS or treatment as usual, which consisted of a standard referral to outpatient care following an inpatient stay.
The primary outcomes were number of medication doses received over 24 weeks and relapse to opioid use, which was defined as 10 or more days of use within 28 days at 24 weeks.
Participants in the YORS group received more doses of extended-release naltrexone (mean, 4.28; standard deviation [SD], 2.3) than participants in the treatment-as-usual group (mean, 0.70; SD, 1.2; P < .01).
In the YORS group, rates of relapse at both 12 and 24 weeks were lower, and there were fewer overall days of opioid use.
For the current study, the investigators wanted to test whether there was a possible effect when patients were given a choice of medication. In the earlier trial, patients did not have a choice ― they had to take extended-release naltrexone. In this study, they could opt for it or extended-release buprenorphine.
The researchers recruited 22 young adults (aged 18 to 26 years) from their inpatient clinic to participate. Half the patients chose to take extended-release naltrexone, and the other half chose extended-release buprenorphine.
The groups were then compared to a historical group of 20 patients who received treatment as usual and served as the control group.
Positive Outcomes
As in the first study, outcomes in the new study were better with YORS.
All participants who underwent YORS received more outpatient medication doses at 12 weeks and 24 weeks than those who received treatment as usual (1.91 vs 0.40 and 3.76 vs 0.70, respectively; P < .001).
For the YORS group, rates of opioid relapse were lower at 12 weeks (27.3% vs 75.0%) and at 24 weeks (52.9% vs 95.0%; P < .01.)
All components of YORS work together to improve retention, Fishman noted. Patients do much better if a relative such as a mother, father, or grandmother is closely involved, he added.
Also important is drug delivery.
"In some ways, this is similar to the assertive community treatment, or ACT, for schizophrenia. Like substance use disorder, schizophrenia requires long-acting injectable antipsychotics. When that is delivered to the patient through an organized delivery service like YORS, it improves outcomes," said Fishman.
SUD is a chronic, relapsing illness in which an individual's judgment is impaired, he added.
"ACT has become a relatively standard feature of treatment in most communities in this country and internationally and is sustainable under public sector funding, so it's not an impossible leap to say it could be done. But it will not be cheap," Fishman said.
Removing Barriers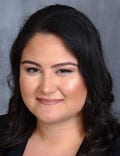 Commenting on the study for Medscape Medical News, Serra Akyar, MD, a psychiatry resident at Northwell Health's Staten Island University Hospital, Staten Island, New York, said that the YORS program may appear to be labor intensive.
"However, the combination of medication-assisted treatment and support are essential to the treatment of opioid use disorder, especially for young adults. Developing effective interventions for young adults is particularly important, given the plasticity of their brains," said Akyar, who was not involved with the research.
Inability to access medication and a lack of a supportive environment, both in everyday life and in regards to therapy, are barriers to successful treatment, she noted.
"The YORS intervention aims to remove these barriers to further enhance engagement to care through a combination of medication delivery and family engagement and assertive outreach via text messaging, a modality presumed to be well received by youth," Akyar said.
Despite having a limited sample size, the study shows how a comprehensive intervention can have a large impact on the maintenance of medication adherence and reduction of relapse in young adults, she added.
"Its early success is encouraging and warrants further study on a larger scale to determine long-term effectiveness, overall costs and feasibility, generalizability, and whether certain independent factors exist that may predict medication adherence and reduction of relapse," she said.
Wraparound Support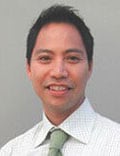 The study is also a significant reminder that the opioid crisis has affected the young adult population, who are very vulnerable to OUD, said Jose Vito, MD, child, adolescent, and addiction psychiatrist at NYU School of Medicine, New York City, when asked to comment.
"The study made me realize the importance of the four components of YORS, which were the outreach, family involvement, home delivery, and monetary incentives," Vito told Medscape Medical News.
All of these components, in addition to extended-release naltrexone or extended-release buprenorphine, "have contributed to lower rates of opioid relapse, and the relapses are much later in the course of treatment if they do occur," he said.
Overall, the findings demonstrate the importance of not giving up on these youths, he noted.
"Programs like YORS that provide wraparound support can help alleviate the opioid healthcare crisis by keeping these young adults in treatment," Vito concluded.
The study was funded by the University of Maryland Center for Addiction Research, Education, and Service. Fishman has a financial relationship with Alkermes.
American Academy of Addiction Psychiatry (AAAP) 31st Annual Meeting: Presented December 11, 2020.
For more Medscape Psychiatry news, join us on Facebook and Twitter.
Medscape Medical News © 2020

Send news tips to news@medscape.net.
Cite this: Intense Intervention May Boost Addiction Program Retention - Medscape - Dec 23, 2020.