"Tragic Circus of Errors," Says Victim's Wife's Attorney
An internationally famous cancer scientist suffered respiratory failure and died after a hospital staff member mistakenly administered an overdose of fentanyl. The case triggered a lawsuit against the hospital, according to a story in the Indianapolis Star.
In 2017, molecular biologist David Boothman, PhD, arrived at the Indiana University School of Medicine, in Indianapolis, to continue work in an area of cancer research that he had pioneered — one that promised treatments of pancreatic and other cancers that would, in effect, trick diseased cells into fighting and eradicating one another.
Recruited from the University of Texas Southwestern Medical Center, Dallas, Texas, the lively and personable Boothman was expected not only to recruit junior faculty to the Indiana medical school but also to enhance its national standing.
That dream has now ended.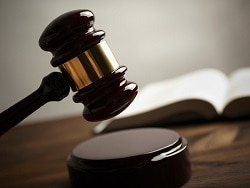 Last October, Boothman began complaining of fatigue and balance problems to his wife, Susan Strickfaden, NP, a hematology/oncology nurse practitioner who at the time had returned to Texas to oversee the sale of their house. Alarmed, Strickfaden called one of her husband's Indiana colleagues and asked him to take her husband to the doctor. The following day, the colleague arrived, found that Boothman had fallen, called an ambulance, and accompanied him to the Sidney and Lois Eskenazi Hospital, in Indianapolis. It is the flagship hospital of Eskenazi Health, the state's oldest healthcare system.
Boothman had suffered a stroke. Over the next 2 days, his condition improved enough that he could begin rehabilitating and eating solid foods. Soon, his medical team was making plans to transfer him to a rehab facility. Two days later, though, he failed a swallowing test, and his condition took a turn for the worse.
What ensued next is what Boothman's wife's attorney, Michael J. Woody, later described as a "tragic circus of errors."
Doctors inserted a feeding tube to address Boothman's swallowing difficulties. During the procedure, he aspirated a large chunk of food, which became lodged in his airway. In acute respiratory arrest, he was placed on a ventilator. To sedate him during this period, he was administered 4 small doses of fentanyl. The doses ranged from 25 to 75 μg. It was expected that he'd be able to be removed from the ventilator in a few days.
But on the evening of October 25, 7 days after his hospital admission, a nurse who was substituting for Boothman's primary nurse made an error. Responding to an alarm that an IV bag of lactated Ringer's solution needed to be replaced, she hung a new bag on the IV pole. Other bags of medication were connected to the external infusion pump. One of those bags contained fentanyl, which had been discontinued earlier that day.
The nurse later testified that she'd followed all the standard safety protocols, and yet those proved insufficient. Although she had correctly attached the Ringer's solution to one channel on the pump, she inadvertently pressed the start button of another channel, the one connected to the bag of fentanyl.
An alarm instantly sounded, but she silenced it without reading the alarm code, presumably because she believed it had gone off accidentally. Another nurse on duty that evening also missed the medication error.
By the time the mistake was caught, roughly 90 minutes later, Boothman's "blood pressure [had] plummeted to a level too low to provide an adequate oxygen supply to his brain and other organs." He never regained consciousness and was removed from life support 6 days later.
Strickfaden — who said she barely had had time to grieve — filed a claim against the hospital and related parties. Her goal, she said, was to sound an alarm about the very real dangers of fentanyl.
The hospital denied the error, arguing that the patient's underlying stroke was the cause of his death. Two independent medical experts who reviewed the case disagreed, however, noting that the type of stroke that Boothman had experienced wasn't the same as the type identified in the defense's counterclaim.
The hospital has since agreed to a settlement, the terms of which hadn't been finalized at the time the Indianapolis Star article went to press.
Will This Ob/Gyn Be Sentenced to Life in Prison?
Last month, a Virginia ob/gyn was found guilty of cheating public and private insurers as part of an elaborate scheme that spanned 9 years, from 2010 to 2019, says a report in The Charlotte Observer.
During that period, Javaid Perwaiz, MD, who had practiced in Hampton Roads, Virginia, since the 1980s, used a variety of strategies to line his pockets. Besides performing unnecessary surgeries, including hysterectomies, he changed the dates on which pregnant patients' deliveries were due in order to justify inducing labor. He ensured that he'd be working on those days as the delivering doctor. In addition, he billed for in-office procedures he didn't perform, and he sterilized patients before the Medicaid-mandated 30-day "right of rescission" window had elapsed, which prevented patients from canceling their consent to the procedure.
Perwaiz had a checkered past before he embarked on his latest scheme.
In 1982, he lost privileges at a nearby hospital because of "poor clinical judgment and for performing unnecessary surgeries." An investigation by the Virginia Board of Medicine resulted in his being censored for poor record keeping. In the 1990s, he pleaded guilty to tax evasion, which resulted in the loss of his medical license from 1996 to 1998. He has also been sued for malpractice at least eight times.
Dozens of Perwaiz' former patients and several nurses testified against him at trial. After 5 days, the jury found him guilty on 52 counts of healthcare fraud. He faces a maximum penalty of 465 years in prison. His sentencing is scheduled for March 31, 2021.
Malpractice Suit Settled in the Death of a Bone Marrow Donor
A $5.5 million settlement was reached in November between an anesthesiologist and the fiancée of a New Jersey high school principal who died last year after undergoing a bone marrow procedure at the Hackensack University Medical Center, part of Hackensack Meridian Health, reports a story posted on the website of My Central Jersey.
On February 18, 2019, Derrick Nelson, the much-beloved principal of Westfield High School, in Union County, New Jersey, went to the hospital's John Theurer Cancer Center to donate his bone marrow to a teenager in France, whom he didn't know. At the time, Nelson was overweight and was known to have sleep apnea.
According to the lawsuit filed by Sheronda Braker, Nelson's fiancée and the mother of his young daughter, Nelson's anesthesiologist, Jerry M. Baratta, DO, didn't administer extra oxygen despite Nelson's low oxygen saturation level at the time. His oxygen saturation level continued to drop during the procedure, which wasn't halted. Nelson suffered severe brain damage, and that April, he died after slipping into a coma.
Last year, Hackensack University Medical Center and the John Theurer Cancer Center were dropped from the suit, leaving Baratta as the principal defendant and 10 unnamed specialists as the remaining defendants.
"The case was difficult because there is very little documentation as to what took place during the procedure, other than vital signs," said Braker's attorney, David A. Mazie. "[But] we were able to work with our expert from Harvard to develop a strong claim of medical malpractice. This was a case that needed to settle, and both sides understood that."
The content contained in this article is for informational purposes only and does not constitute legal advice. Reliance on any information provided in this article is solely at your own risk.
Wayne J. Guglielmo, MA, is an independent journalist based in Mahwah, New Jersey.
For more news, follow Medscape on Facebook, Twitter, Instagram, and YouTube.
Medscape Business of Medicine © 2020

Send news tips to news@medscape.net.
Cite this: Famous Medical Researcher Dies After Receiving Wrong Drug; More - Medscape - Dec 22, 2020.