A program that trained medical students to prevent and manage opioid overdose had an enduring impact on students' knowledge and attitudes toward harm reduction, new research shows.
The program was so successful that investigators believe such programs should be a standard part of undergraduate medical training.
In a single-center study, medical students who received opioid overdose prevention and response training (OOPRT) at the start of their first year of medical school had retained some of what they learned in the brief, 1-hour training session when they were tested again at the end of the year.
Although their knowledge of signs of overdose and what to do in case of an overdose declined after 6 months, their knowledge of overdose risk factors and how to use naloxone endured.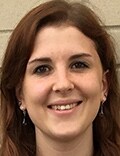 The studsents also reported feeling more confident about their ability to deal with opioid overdose and about their understanding of opioid addiction in general, said lead author Tabitha E. Moses, a fourth-year medical student at Wayne State School of Medicine, Detroit, Michigan.
The findings were presented at the virtual American Academy of Addiction Psychiatry (AAAP) 31st Annual Meeting.
A Growing Problem
"We are working to extend the curriculum surrounding substance use disorders and harm reduction in medical schools," Moses told Medscape Medical News.
"We know that students show improvement in their knowledge immediately after they take the training, but whether they remember all of that over time or whether it is quickly forgotten was not known. We also want to see how this training changes behaviors. For instance, once they know about overdose prevention and giving naloxone to patients, does it make them more likely to potentially talk to that patient about these issues?" she said.
"Being able to train more doctors to intervene in this illness is very important. Every day, about 130 people die from opioid overdose. Improvements in medical school curricula can translate to better-educated physicians and expansion of the addiction treatment workforce," Moses said.
Incoming Wayne State medical students completed three surveys about their knowledge and experience of opioid overdose. These included the Opioid Overdose Knowledge Scale, the Opioid Overdose Attitudes Scale, and Naloxone Attitudes and Risk Related Compensation.
The students were then assigned either to receive the 1-hour OOPRT training (n = 146) or to receive no training (n = 154).
The group that did not receive training will serve as the control group, said Moses. "We plan to compare the two groups over time, since both groups will continue to complete annual surveys," she added.
The other half of the cohort will receive the training, but not until their third year. Determining whether there are differences in terms of when students receive the training is part of a larger project to determine optimal timing, she noted.
Those who received the training filled out the surveys before and just after they took the test and then again at 6 months.
As expected, knowledge about opioid overdose and prevention increased among the medical students, but by 6 months, some had declined.
However, the students did remember much of what they learned from their OOPRT training with regard to knowledge and awareness of naloxone.
"We found generally positive news," Moses said.
A year later, students retained some of the knowledge they had gained during the initial training. Perhaps as importantly, the level of stigma toward patients with opioid overdose and abuse was less.
On the basis of these findings, Moses believes "such training should be incorporated into medical school curriculums on a permanent basis."
Benefit to the Field
Commenting on the findings for Medscape Medical News, Carla Marienfeld, MD, professor of psychiatry at the University of California, San Diego, said patients continue to report stigma, bad attitudes, and bad behavior on the part of healthcare workers toward them when they seek medical help for opioid use disorder.
"This is backed up by studies documenting these experiences, as well as negative attitudes and incorrect knowledge on the part of healthcare workers," said Marienfeld, who was not part of the study.
"This study demonstrates that their intervention is not only effective in the short term to improve knowledge and stigma but that the benefits, specifically for stigma, are particularly long lasting. This is a huge need and benefit to the field," she said.
The study was funded by research grants to the authors from the National Heart Lung and Blood Institute, the National Institute on Drug Abuse of the National Institutes of Health, and the Peter F. McManus Charitable Trust. Moses and Marienfeld report no relevant financial relationships.
American Academy of Addiction Psychiatry (AAAP) 31st Annual Meeting. Presented December 12, 2020.
For more Medscape Psychiatry news, join us on Facebook and Twitter.
Medscape Medical News © 2020

Send news tips to news@medscape.net.
Cite this: Brief Overdose Training for Med Students Delivers Lasting Benefits - Medscape - Dec 18, 2020.