Shared medical appointments (SMAs) are an acceptable way to receive treatment for opioid use disorder (OUD), new research suggests.
In a survey study, participants attending an urban outpatient buprenorphine clinic reported a high degree of satisfaction with SMAs. However, the majority also reported they preferred individual appointments.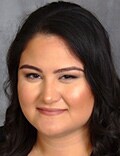 Still, SMAs may serve a role in providing comprehensive care for certain subpopulations with OUD who are prone to isolation and may also increase capacity to treat more patients with a substance use disorder (SUD), said co-investigator Serra Akyar, MD, Northwell Health Staten Island University Hospital, New York City.
"By providing education and a forum for sharing, SMAs can lead to changes in behavior and enhance and reinforce coping and problem-solving skills," Akyar told Medscape Medical News.
The findings were presented at the virtual American Academy of Addiction Psychiatry (AAAP) 31st Annual Meeting.
SMA vs Group Therapy
SMA is not a form of group therapy, Akyar noted. Group therapy has a psychotherapy component and is led by a therapist. SMAs do not have a psychotherapeutic or a behavioral therapy component but provide education and an opportunity for sharing personal experiences of recovery.
"For example, the doctor participating in the group describes what happens in the brain to drive addiction and fellow participants share their personal anecdotes of recovery, including their struggles and successes," Akyar said.
"While SMAs and group therapy seem similar, using the terms interchangeably would be incorrect given the differences in the type of care each group provides," she added.
Recent research on SMAs for OUD is limited. Although previous studies have shown that the practice is highly acceptable and has comparable or better retention in care rates with buprenorphine vs individual appointments, these studies have been conducted in predominantly White populations and in suburban settings.
For the new study, the investigators wanted to examine how acceptable SMAs for OUD would be in an urban setting involving predominantly racial and ethnic minorities.
They administered a 15-minute survey to patients with OUD who were attending the Comprehensive Addiction Resources and Education (CARE) Center, an outpatient psychiatry clinic located at Rutgers New Jersey Medical School, from December 2019 to February 2020.
Of the 42 participants who initially consented, 39 completed the survey.
The majority of the responders were Black (64.1%), had an annual income that was less than $20,000 (61.5%), and/or were unemployed or disabled (69.3%).
Most of the participants agreed or strongly agreed with the following statements:
Scheduling appointments for SMAs is easy

I gain valuable information from the responses to other patients' questions in SMAs

There is enough time for questions during SMAs

I gain valuable information from the doctor and social worker in SMAs

My medical needs are met during SMAs

I would recommend an SMA to other patients

Since starting SMAs, I find it easier to stick to my treatment plan

I have a lot of support outside of SMAs

People in SMAs give me the support I need to stick to my treatment plan.
Interestingly, despite the overall high satisfaction with SMAs, just 33% of participants said they preferred them to one-on-one visits, Akyar noted.
Further analyses showed that total satisfaction scores were positively associated with older age, being on disability, or being in retirement.
Bridging the Gap
Commenting on the study for Medscape Medical News, Philip Wong, MD, Rutgers New Jersey School of Medicine, Newark, noted that a more widespread use of SMAs could potentially bridge the treatment gap that currently exists in the United States.
"For providers, SMAs help reduce costs, improve productivity, prevent repeating of common advice, and increase outreach. These are all important at a time when the need for OUD treatment is increasing. This is especially true for places like Newark, which is one of the prime epicenters of the opioid epidemic," said Wong.
Although he was not involved with this research, he and his colleagues recently conducted a literature review of publications relating to SMAs and found seven peer-reviewed articles. However, none was appropriately designed to compare SMAs to traditional one-on-one recovery treatment.
"We definitely need more clinical studies to further our understanding of SMAs as a tool for the medication-assisted treatment of opioid use disorder," Wong said.
"There are currently a very limited number of physicians who can prescribe medication-assisted treatment in the first place. So, if that one provider can reach a larger community by doing these SMAs, then the potential is very great in terms of addressing the opioid epidemic," he said.
David Kan, MD, chief medical officer of Bright Heart Health, San Ramon, California, agreed.
"SMAs are promising because they are efficient and allow more people to access treatment," Kan told Medscape Medical News.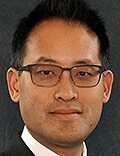 "Although the mechanism of SMA satisfaction is unclear, other research shows peer support and groups helpful for SUD treatment as a whole. SMA takes the best of many worlds and increases the potential number of patients treated for SUD," he said.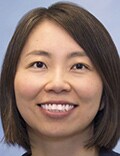 Also asked to comment, Lewei (Allison) Lin, MD, University of Michigan Medical School, Ann Arbor, said SMAs "are one of a number of important interventions that should be considered" in order to increase availability and access to medication providers for OUD.
However, more research is needed "to examine the impact on treatment uptake and patient and provider experiences," said Lin.
Akyar, Wong, Kan, and Lin have disclosed no relevant financial relationships.
American Academy of Addiction Psychiatry (AAAP) 31st Annual Meeting. Presented December 11, 2020.
For more Medscape Psychiatry news, join us on Facebook and Twitter
Medscape Medical News © 2020

Send news tips to news@medscape.net.
Cite this: Shared Medical Appointments May Bridge the Opioid Treatment Gap - Medscape - Dec 17, 2020.