Cannabis is ineffective at alleviating depression in pregnant women undergoing opioid agonist therapy (OAT), new research shows.
A study of more than 120 pregnant women undergoing treatment of opioid used disorder (OUD) showed that those who used cannabis to alleviate their depressive symptoms while undergoing OAT continued to have high depression scores at the end of opioid treatment.
In addition, depression scores improved for those who abstained from cannabis use after their first positive screen. Interestingly, cannabis use did not affect patient retention in treatment for OUD, the investigators note.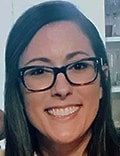 "To our knowledge, this is the first time looking at the impact of cannabis on the specific population of pregnant women with opioid use disorder, who are very vulnerable to depression," lead author Abigail Richison, MD, University of Arkansas for Medical Sciences, Little Rock, Arkansas, told Medscape Medical News.
The findings were presented at the American Academy of Addiction Psychiatry (AAAP) 31st Annual Meeting, which was held online this year because of the COVID-19 pandemic.
A Safer Alternative?
Data from the National Survey on Drug and Health show that perinatal cannabis use increased by 62% between 2002 and 2014. Many women try to ameliorate their depression symptoms by using cannabis in the mistaken belief that it will help their depression, the investigators note.
In addition, many women consider cannabis safer during pregnancy than prescribed medications for improving mood, said Richison. She said that cannabis does not alleviate depression and may even worsen it.
Richison noted that at her center, which has a women's health program that treats pregnant women with OUDs, she was seeing a lot of patients who reported using cannabis to improve their mood.
"However, it didn't seem like it was really helping, so I started researching about cannabis and depression," Richison said.
"I've always been interested in this population because they are very vulnerable to legal implications and can be accused of perinatal substance use. I think it is very important to screen for depression as well as cannabis use in this population," she added.
To shed some light on the impact of cannabis use by pregnant patients with OUD, the investigators conducted a retrospective chart review of 121 pregnant women with OUD who attended outpatient OAT. All were prescribed buprenorphine.
At each visit, Beck Depression Inventory (BDI) scores were obtained and urine drug screens were administered. The primary outcome was BDI score. Other measures included retention, urinary drug screen results, and antidepressant use.
The women were divided into two groups. The first comprised cannabis users, defined as having more than one urine drug screen that was positive for cannabis (n = 35). The other group comprised nonusers, defined as having urine drug screens that were negative for cannabis (n = 86).
Cannabis users were a little younger (mean age, 27 years) than non–cannabis users (mean age, 29.5 years; P = .006). Most of the participants were White (80.2%). Roughly half were on Medicaid, and most of the other participants had private insurance; a small number of women had no insurance.
Results showed that cannabis users had significantly higher BDI scores than non–cannabis users (mean scores, 16 vs 9.3; P < .001).
Cannabis use continued to be associated with elevated scores for depression when controlling for opioid misuse and antidepressant use. There were no significant differences in retention or lapse to opioid misuse between the two groups.
More Evidence of Risk
Commenting on the findings for Medscape Medical News, Carla Marienfeld, MD, professor of psychiatry at the University of California, San Diego, said there is a growing body of evidence about risks from cannabis use during pregnancy, "a time where we already know the endocannabinoid system is very active in the developing fetus."
She noted that the current study's design makes it hard to know whether marijuana use causes worse depression.
However, "it clearly is not associated with helping to improve mood the way people who are using it believe or hope for," said Marienfeld, who was not part of the research.
"The risk for harm in terms of worse mood for the pregnant woman or risks for harm to the developing fetus are being better understood with many new studies," she added.
Yet, as more and more states legalize medical marijuana, cannabis use during pregnancy is only going to rise, experts fear.
Cornel Stanciu, MD, Dartmouth-Hitchcock Medical Center, Lebanon, New Hampshire, who was asked for comment, noted that public endorsement for potential benefits of the marijuana plant is at an all-time high.
"To date, 33 states and the District of Columbia have responded by legalizing medical marijuana, with 10 states also having legalized recreational use of marijuana. The current practice is said to be ahead of science, as robust research has been hindered by strict regulations ― and most epidemiological studies point toward harmful associations," Stanciu told Medscape Medical News.
"Given the decreased perception of harm by the general public, women are certainly compelled to seek what they perceive as more natural self-management remedies," he said.
A Harmful Habit
Stanciu cited a recent study conducted in Colorado in which researchers contacted cannabis dispensaries, identified themselves as being pregnant, and asked for guidance in managing pregnancy-related symptoms.
Almost 70% of dispensaries recommended products to treat symptoms, particularly in the vulnerable first trimester; 36% of them also provided reassurance of the safety profile. Very few encouraged a discussion with the physician.
"Consumption of cannabis during pregnancy results in cannabinoid placental crossing and accumulation in the fetal brain as well as other organs, where it interferes with neurodevelopment and the endocannabinoid system," he said.
In addition, retrospective studies have shown an association between prenatal cannabis ingestion and anemia in the mothers, low birth weight, greater risk for preterm and stillbirths, and increased need for neonatal intensive care unit admissions.
"Children born to mothers who used cannabis during pregnancy have higher rates of impulsivity, delinquency, learning and memory impairment, as well as executive function deficits. There is also an increased association with proneness to psychosis during middle childhood," Stanciu said.
When used during pregnancy, cannabis has been associated with increased anxiety in mothers, as well as increased risk for depressive disorders, incidence of suicidal ideations and behavior, and symptoms of mania and psychosis among those with bipolar and schizophrenia spectrum conditions. Cannabis has also been linked to coingestion of other substances and with alcohol use.
"So cannabis can pose harm, especially when used by those with affective disorders," Stanciu said.
The study was funded by the National Institute on Drug Abuse. Richison, Marienfeld, and Stanciu have reported no relevant financial relationships.
American Academy of Addiction Psychiatry (AAAP) 31st Annual Meeting. Presented December 12, 2020.
For more Medscape Psychiatry news, join us on Facebook and Twitter.
Medscape Medical News © 2020

Send news tips to news@medscape.net.
Cite this: No Benefit of Cannabis on Depression in Pregnant Women With OUD - Medscape - Dec 17, 2020.