Patients with inflammatory bowel disease (IBD) often ask their physicians to support their use of complementary or alternative medicines (CAM), from yoga and acupuncture to sports protein supplements and fish oil.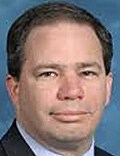 But Peter Higgins, MD, PhD, director of the IBD program at the University of Michigan in Ann Arbor, warned attendees at the Advances in Inflammatory Bowel Diseases 2020 Annual Meeting that although many forms of CAM can benefit patients, there may be underlying concerns and such a request may actually be a "cry for help."
It may mean that their evidence-based medications are not meeting their goals or patients want more control over their disease.
Ask Whether Use Is for Symptoms or the Disease
It's important to ask patients why they are using or want to use CAM, he said, whether specifically to treat IBD or to ease IBD symptoms.
Cannabis use, for example, "is associated with worse disease prognosis in Crohn's disease," he said.
Higgins pointed to a study of 313 IBD patients who found that regular use of cannabis for more than 6 months helped with symptom relief, but was a strong predictor of future surgery for Crohn's disease, with a fivefold odds ratio.
Higgins said some requests, such as just about anything related to exercise, massage, and acupuncture, make sense and he generally supports them in combination with evidence-based traditional therapies if they make a patient feel better and the person can afford them.
He emphasized they need to be used "in combination" with, not instead of, traditional therapies.
However, that is often not the case. He pointed to a study showing that CAM use significantly decreases adherence to traditional therapies.
It's important to share with patients that "stopping biologics generally does not go well. There's a risk of flare, hospitalization, steroids, and surgery, and a risk of forming antibiologic antibodies," he noted.
Some CAM Can Be Dangerous
Higgins warns about some commonly used CAM that may potentially be dangerous, including sports protein supplements.
"Over 30% of over-the-counter sports protein supplements contain banned steroids," he said. Common supplements often don't list all the ingredients, "so you don't know what's missing and you don't know what's added."
Risks related to supplement use in general include that they are frequently impure, they have many ingredients, can have variable potency, and carry a risk for drug interactions.
"Supplement manufacturers are not required to demonstrate safety before marketing these supplements and patients need to know that," Higgins said.
But first physicians have to ask the questions about what patients are taking and leave the door open if patients still decide to try their own alternatives, he said.
They may not want to hear right away about evidence-based medicine, Higgins said, "but they may eventually come back to you and be ready to listen."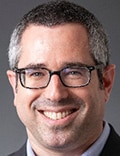 Corey Siegel, MD, director of the Inflammatory Bowel Disease (IBD) Center at the Dartmouth-Hitchcock Medical Center in Lebanon, New Hampshire, told Medscape Medical News, "I 100% agree with Dr Higgins that it needs to be in addition to, not instead of, their medications."
The biggest point to explain to patients, he said, is that CAM won't change their underlying disease.
"Complementary and alternative medications have never been proven to impact inflammation in any meaningful way," he said.
Siegel said that's where communication often fails between physicians and patients. Patients think gastroenterologists won't support any CAM and therefore may hide their use.
"I personally have no problem having patients take complementary and alternative medicines and, in fact, I encourage them to do so, if they've done some research and found or tried something that has helped them before," Siegel said.
But he adds a caveat that he needs to know everything a patient is taking and what the CAM a patient is suggesting includes.
According to a study in Gastroenterology & Hepatology, "up to 75% of patients with IBD do not discuss their usage of CAM with their physicians."
In this age of telemedicine, Siegel has asked patients to hold a CAM label up to the camera so he can read the ingredients and watch for drug–drug interactions.
He alters the standard question in a patient visit to go beyond asking just about other prescription medications.
Instead, he says, "Tell me all the things you're doing to manage your disease."
"If you state it that way," he said, "it opens door in a nonconfrontational way."
Higgins and Siegel have disclosed no relevant financial relationships.
Advances in Inflammatory Bowel Diseases (AIBD) 2020 Annual Meeting: Session 9. Presented December 11, 2020.
Marcia Frellick is a freelance journalist based in Chicago . She has previously written for the Chicago Tribune, Science News and Nurse.com and was an editor at the Chicago Sun-Times, the Cincinnati Enquirer, and the St. Cloud ( Minnesota ) Times. Follow her on Twitter at @mfrellick
For more news, follow Medscape on Facebook, Twitter, Instagram, and YouTube
Medscape Medical News © 2020

Cite this: Alternative Therapy Plea May Be a Cry for Help - Medscape - Dec 16, 2020.