At nearly a thousand pages long and weighing more than 3 lb, the Diagnostic and Statistical Manual of Mental Disorders, Fifth Edition, otherwise known as the DSM-5, is by most estimations a considerable tome. Yet the weight of the DSM transcends its mere dimensions. Since first published in 1952, psychiatry's "bible," as it's often called, has been both a boon and a bust to its publisher, the American Psychiatric Association (APA). It's provided guidance to mental health professionals ― not to mention plenty of revenue to the country's leading psychiatry association ― yet has also served as a whipping post for those who see the book as outdated, unscientific, and dogmatic.
"It's easy to criticize the DSM," said Jeffrey A. Lieberman, MD, professor and chair of psychiatry at Columbia University College of Physicians and Surgeons in New York City. "But at this point, it represents a system that is as good as we can have, given our current state of knowledge.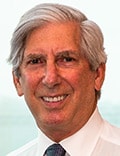 "Is it ideal?" asked Lieberman, who served as APA president from May 2013 to May 2014. "By no means. But there's no better alternative. Hopefully, research will soon enable modifications that will lead to pathologic diagnostic assessments, like every other field of medicine has."
Others take a more cynical view of the manual. "What the DSM does successfully is provide a cultural anthropology of mental suffering," said Gary Greenberg, PhD, a Connecticut-based psychologist and author of The Book of Woe: The DSM And The Unmaking Of Psychiatry.
Yet, it's this provision that also makes Greenberg uncomfortable with the book. The way he sees it, the DSM is as much the product of politics, history, and society as it is of science.
"The categories into which the DSM sorts disorders and the criteria it provides for them are themselves artifacts of society," he told Medscape Medical News. "The APA is part of that social organization."
The US marshals who performed the census counts were given no instructions on how to make such classifications.
The origins of the DSM date to the 1800s, when the United States began collecting statistical information on its citizens. Reflecting a growing concern at the time for the mentally ill and a desire to classify mental disorders, the 1849 census incorporated a category for "idiocy/insanity." Yet, the US marshals who performed the census counts were given no instructions on how to make such classifications. Nevertheless, enumerations of the mentally ill and the "mentally retarded" were included in the six US censuses between 1840 and 1890.
With time, classifications of mental illness evolved. In 1888, the Report on the Defective, Dependent, and Delinquent Classes of the Population of the United States, as Returned at the Tenth Census was published. The report defined seven categories of mental illness: dementia, dipsomania, epilepsy, mania, melancholia, monomania, and paresis. These definitions were soon adopted by the fledgling American Medico-Psychological Association (AMPA), which in 1921 would change its name to the American Psychiatric Association.
The number of diagnoses grew to 22 in 1917, when the AMPA, in conjunction with the National Commission on Mental Hygiene, published the so-called Statistical Manual for the Use of Institutions for the Insane . During World War II, the US Army developed its own classification system, Medical 203 , which addressed the needs of service members with symptoms of mental illness.
Medical 203 was one of the first classification systems to embrace the concept that life circumstances and stressful events could lead to mental illness. The document, issued in 1943 under the auspices of the Office of the Surgeon General, ultimately comprised 52 disorders, categorized into five main categories.
A Modern Manual
The first iteration of the DSM, DSM-I, was published in 1952 after the APA Committee on Nomenclature and Statistics was charged with developing a version of Medical 203 that would standardize the usage of its predecessors. To do so, the APA implemented a process that has resonated through subsequent versions of the document and that led to much of its criticisms: it circulated its proposed changes to approximately 10% of the association's members for their approval or disapproval and listed 106 mental disorders, including several categories of "personality disturbance" and "neurosis."
The consensus diagnosis issue is a legitimate concern, but I don't think it's a fatal flaw.... Because if there's no data, then what methods do you use?
"One of the strangely unscientific aspects of the DSM is that it's largely the product of horse trading," explained Edward Shorter, PhD, Jason A. Hannah Professor of the History of Medicine and professor of psychiatry at the University of Toronto, Toronto, Canada. "People sit down around a big table and say, 'I'll give you your diagnosis if you give me mine.'
"This is a totally unscientific way of doing business," he continued. "We didn't come up with the speed of light by having a consensus conference, and it's not how psychiatric science should be conducted, either. To think that this is responsible for the official psychiatry diagnostic manual is just gob smacking."
"The consensus diagnosis issue is a legitimate concern, but I don't think it's a fatal flaw," Lieberman noted. "Knowing the process intimately, the consensus method is only used in the absence of data, when you have to use clinical judgment. Because if there's no data, then what methods do you use?"
It would be 16 years before the APA released a second version, DSM-II, which was published in 1968. Although the document expanded the number of disorders to 182, it was otherwise similar to its predecessor.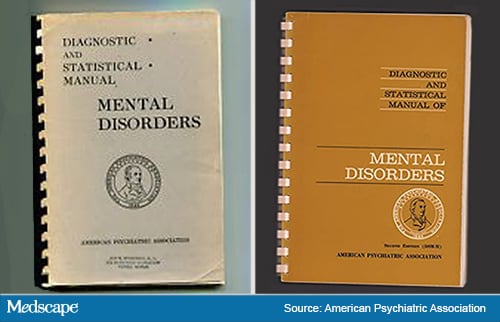 DSM Editions I and II
Although from 1952 to 1968, the DSM had come to assume a more important role in the practice of psychiatry, the document was still little more than a reference guide during its first two decades. That all changed in the early 1970s, when the manual crossed paths with Robert Spitzer, MD, who, through his work with the DSM, would go on to become one of the most influential psychiatrists of the 20th century.
Upon closer examination, it was found that psychiatrists responsible for making these decisions used widely divergent diagnostic criteria.
In 1974, Spitzer, along with Joseph L. Fleiss, PhD, wrote an article asserting that DSM-II was an unreliable diagnostic tool. Among other things, the authors found that practitioners who used DSM-II rarely agreed when diagnosing patients who had similar symptoms, a phenomenon the military had recognized years before. During World War II, for example, military officials observed that rejection rates for would-be soldiers varied widely between states. Upon closer examination, it was found that psychiatrists responsible for making these decisions used widely divergent diagnostic criteria.
Several years later, in 1949, a study demonstrated that three psychiatrists could offer widely disparate diagnoses of the same patient. These findings were corroborated in a 1962 article by Beck and colleagues, who found very low rates of diagnostic agreement among clinicians.
So when Spitzer was appointed to chair the task force charged with revising DSM-II in 1974, it came as little surprise that one of his primary goals would be to improve the document's reliability. Among other things, Spitzer sought to bolster the uniformity and validity of psychiatric diagnoses.
Spitzer was not alone in his beliefs. As part of the revision, he established 25 committees to tackle the process, a vast cadre of people who believed psychiatry could be improved through science. Yet, despite their ideals, Spitzer and his colleagues were hamstrung by a relative lack of systematic research in the field. That, however, did not stop them from meeting regularly to devise more specific and comprehensive descriptions of mental disorders.
"American psychiatry was dominated by the analysts right up until the 1970s," Shorter explained. "DSM-III was a real game changer. It was produced by a task force that had no interest in psychoanalysis at all. They claimed to be ideology free, though in fact they were quite committed to biological concepts of illness and drug treatment.
"And the disease classification they came up with was a striking departure from what had gone before," Shorter told Medscape Medical News.
"DSM-III was a pivotal transition point for psychiatry, where it moved from an arbitrary theory- and opinion-driven discipline to something that was regimented, systematized, and meticulously defined," Lieberman added.
Revolution or Rehash?
Although DSM-III would be heralded as constituting a revolution in the field of psychiatry, its development was not without controversy. Chief among the issues was the proposed deletion of the concept of neurosis, which had been a mainstream of psychoanalytic therapy for generations and was cited frequently in both DSM-I and DSM-II.
Nevertheless, Spitzer and his colleagues saw the concept as vague and unscientific. After significant pressure and months of debate, they eventually reached a compromise ― the word "neurosis" appeared parenthetically, and only a handful of times. Importantly, the manual also addressed the concept of homosexuality. The DSM-II category "sexual orientation disturbance" was changed to "ego-dystonic homosexuality." This change was largely the result of protests by gay rights activists against the APA, which began in 1970.
When it was finally published in 1980, the DSM-III was nearly 500 pages long and boasted 265 diagnostic categories, a vast departure from its predecessors. Yet, Spitzer's efforts did much more than increase the DSM's girth. For the first time, the manual was deemed scientifically sound, a development that led to worldwide acceptance by psychiatrists and psychiatric institutions and, importantly, many insurers.
"DSM-III was very popular at the time, because psychiatry was moving from a psychoanalytic orientation to drug treatment," said S. Nassir Ghaemi, MD, MPH, author and psychiatrist at Harvard University and Tufts University in Boston, Massachusetts. "The psychoanalytic approach didn't really need rigorous diagnosis; you were dealing more with emotions and psychological constructs. But for drugs, people felt a need for more than just symptoms."
And now we act as if they were handed down by God himself and can never be changed.
That may not have been the official rationale for the massive changes in DSM-III, but Ghaemi says it was one of the main reasons the manual was so quickly adopted by clinicians and insurers. Nevertheless, he sees the manual as a victim of its own success.
"It was so popular that it became a bible," he told Medscape Medical News. "We've created a bunch of terms ― most of which were created out of the blue with no scientific rationale ― but just because we would all agree on the definitions. And now we act as if they were handed down by God himself and can never be changed. And that's essentially what's happened in the last 40 years."
Spitzer, who died in 2016, may not have agreed. Both he and the APA truly believed DSM-III was a more scientifically sound, reliable version of its former self. Nevertheless, these beliefs could not withstand rigorous scientific analysis. In a notable 1992 study of DSM-III's test-retest reliability, Janet B. Williams, DSW, and colleagues (Spitzer was also an author of the article) found that for the latest edition, the kappa values ― which express the extent of agreement between two clinicians diagnosing the same patient ― were not much different from those reported in the pre-DSM-III studies.
In 1987, under Spitzer's guidance, a revised version of the document (DSM-III-R) was published. Among its many changes was the removal of "ego-dystonic homosexuality," a diagnosis largely subsumed under "sexual disorder not otherwise specified."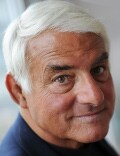 But when the APA decided to publish DSM-IV, it was not Spitzer who chaired the task force but rather renowned psychiatrist Allen Frances, MD, chairman of the Department of Psychiatry at Duke University, Durham, North Carolina. Although Frances sought to rein in the addition of new mental disorders, the DSM nevertheless continued to expand. Published in 1994, the DSM-IV boasted 886 pages and 410 disorders. Such an expansion required considerable effort. The task force was overseen by a steering committee of 27 people, which created 13 work groups with from five to 16 members, plus as many as 20 advisers. Six years later, a so-called "text revision" of DSM-IV was published ― DSM-IV-TR.
Almost 20 years later, in 2013, the latest version of the DSM ― DSM-5 ― was published. Although this edition is characterized by several notable clinical changes, including deletion of the five subtypes of schizophrenia and autistic spectrum disorder, it was the political and social climate surrounding its publication that underscored its significance.
In a blog post, Thomas R. Insel, MD, who was then director of the National Institute of Mental Health (NIMH), was critical of the manual and called for the NIMH to stop funding research projects that relied exclusively on DSM-5 criteria, citing the manual's "lack of validity." Two weeks later, he backed away from those comments and issued a joint statement with Lieberman ― who was APA's president-elect at the time ― that the DSM "represents the best information currently available for clinical diagnosis of mental disorders. Patients, families, and insurers can be confident that effective treatments are available and that the DSM is the key resource for delivering the best available care."
"We never stopped funding DSM-based research," said Bruce N. Cuthbert, PhD, who heads the Research Domain Criteria (RDoC) unit at the NIMH. "In fact, about 50% of our grant applications that get funded are pure DSM disorders, like they always were."
Even before its 2013 publication, there was a flood of criticism of DSM-5. In 2011, for instance, a vocal group of psychologists decried its proposed revisions, saying it would create a culture in which otherwise healthy people would be overdiagnosed and overtreated. The Society for Humanistic Psychology ― a division of the American Psychological Association ― collected thousands of signatures on a petition in response to what it claimed was a dangerous broadening of the definition of many mental disorders, a phenomenon it believed could lead to overtreatment with pharmaceuticals.
I would hope people would not be bound by it but be flexible and use their clinical judgement instead.
Some criticism came from unexpected sources, including DSM-IV's chair, Frances. In a December 2012 blog post in Psychology Today, Frances said the APA's approval of DSM-5 was the "saddest moment" in his lengthy career of studying, practicing, and teaching psychiatry. He went on to note that the revision was "deeply flawed" and contained a number of changes that seemed "clearly unsafe and scientifically unsound."
In highlighting several DSM-5 changes that he said "make no sense," Frances advised clinicians to cast a critical eye toward the book and use it as a guide rather than a bible.
Interestingly, this approach is espoused by John Talbott, MD, professor emeritus of psychiatry at the University of Maryland School of Medicine, Baltimore, and former president of the APA. Talbott, who has practiced for more than 50 years, said, "If you let the specifics of the DSM tie you down, it prevents you from practicing the art of medicine. So I would hope people would not be bound by it but be flexible and use their clinical judgment instead."
The Future of Psychiatric Diagnosis
So what does the future hold for the DSM? If the past is any predictor, then the answer could be more of the same, particularly with respect to how the APA determines diagnoses. Nevertheless, the association says some aspects of the book will be different going forward. Observers noted that with DSM-5, the edition number was indicated by an Arabic number rather than a Roman numeral. The APA says that that will facilitate more frequent revisions of the DSM. So it's possible there will be a DSM-5.1 before there is a DSM-6.
"After publication of DSM-5, the APA decided to shift the model of revision that had existed until that point in time," said Paul S. Appelbaum, MD, professor of psychiatry at the New York State Psychiatric Institute, New York City, who is a former APA president. "Previously, revisions took place periodically, when the entire manual was put into play at the same time.
"Now the model is one of ongoing iterative revision, as warranted by the advances in the field for a particular diagnosis." As chair of the DSM Steering Committee, Appelbaum oversees that process, one that he intends to make more rapid, efficient ― and inclusive ― than previous revisions have been.
"Anybody who has an interest in psychiatric diagnosis and believes that they have data to support a change can submit a proposal," he told Medscape. "These proposals are initially reviewed by the steering committee. If they pass the first level of screening, they will be sent to one of five review committees, which undertakes a more detailed review and makes a recommendation for approval or disapproval." After going back to the steering committee for approval or disapproval, the proposed change will be made available for public input. The proposed changes will go back to the steering committee and will go through the APA's traditional approval process via the APA assembly and, finally, the APA board.
In contrast to previous iterations of the DSM, these changes will be made immediately to the online version, which Appelbaum said will be the "canonical version" at any point in time. "And the further out you get from any hardcopy edition, the more important it is to consult the online version to ensure that there have not been substantial changes." he added.
In the meantime, potential alternatives to the DSM are being explored, including the Research Domain Criteria. When created in 2009, the RDoC ― a research framework for investigating mental disorders ― was largely the basis for Insel's passionate criticism of the DSM. Now, however, the NIMH makes it clear that RDoC is not intended to be a diagnostic guide or to replace current diagnostic systems. Instead, the website states the goal of the RDoC "is to understand the nature of mental health and illness in terms of varying degrees of dysfunction in general psychological/biological systems."
So even though there's a lot of research going on and we're talking about different ways we can move forward, for the moment in 2020, the DSM is still the manual.
"There's an increasing amount of enthusiasm for this approach, both in the United States and internationally," said Cuthbert. "And it's useful to know that we're not the only group working on alternatives to the DSM."
RDoC's current focus is on research, not diagnosis. "In 2020, we still use that same system," said Cuthbert. "What's different is that people are now looking at different research efforts. And we like to think that one of the real contributions of RDoC has been to really open up the field just as we hoped for: looking at the study of mental disorders in different ways. So even though there's a lot of research going on and we're talking about different ways we can move forward, for the moment in 2020, the DSM is still the manual."
Creators of other tools seem more open about the desire to address the perceived shortcomings of the DSM. In 2017, an international team of 33 authors wrote an article describing the Hierarchical Taxonomy of Psychopathology (HiTOP). HiTOP proposes to address the reliability and validity problems of traditional taxonomies in several ways, including viewing mental health as a spectrum between pathology and normality. Importantly, HiTOP simplifies its classifications by clarifying psychopathology dimensions at multiple levels of hierarchy. Perhaps most importantly, HiTOP aims to adhere to the latest scientific evidence rather than rely on expert opinion.
Although for many of DSM's critics, HiTOP might represent a step ahead, some clinicians still think the best strategy is to start from scratch.
Count among these Ghaemi, who has been one of the DSM's most vocal opponents. "I think the alternative would be to simply base diagnostic criteria on our best research, end of story, no further discussion," he said.
"So if our best research shows that a 2-month-old should get diagnosed with bipolar disorder, then we should do it, even if we don't like it," he said.
One of Ghaemi's suggestions for replacing DSM is to go back to the diagnostic criteria popularized in the 1970s. "Back then, there were about 20 diagnoses with enough scientific research to back them up. DSM-III took those 20 and it added about another 270 others to it, most of which were just based on clinical belief.
"So my view would be to get rid of the ones that are based on clinical belief and leave the ones that are based on research criteria," he says.
Another option, Ghaemi added, is to simply use nothing. "No other specialty in medicine has its professional organization defining the criteria for every single diagnosis in that specialty. Psychiatry is the only one," he said.
Shorter agrees. "I think nosology should be taken out of the hands of the APA ― which is a professional guild, not a scientific organization ― and given to a scientific organization, such as the Karolinska Institute or the NIMH, and start again from the ground up.
"In other words, there should not be a DSM," Shorter added. "The whole concept of how we classify illness needs an entirely new goal, with entirely new people at the helm."
Not surprisingly, Lieberman takes a more tempered view of the issue. "If somebody has something better, please publish it or bring it forward," he said. "But to say, 'This is terrible and we're not going to use it,' well, that's just self-defeating."
For more news, follow Medscape on Facebook, Twitter, Instagram, and YouTube
Medscape Medical News © 2020

Send news tips to news@medscape.net.
Cite this: The Past, Present, and Future of the DSM - Medscape - Dec 15, 2020.