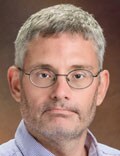 Editor's note: Find the latest COVID-19 news and guidance in Medscape's Coronavirus Resource Center.
SARS-CoV-2 sometimes damages children's blood vessels, with consequences that might surface decades after the infection subsides, a study of biomarkers suggests.
A high proportion of the children in the study met the clinical criteria for thrombotic microangiopathy (TMA), said David Teachey, MD, an oncologist and hematologist at Children's Hospital of Philadelphia in Pennsylvania.
Even children with a mild or asymptomatic case of COVID-19 might have TMA, with potential risk to their long-term health, he told Medscape Medical News. "We can't just assume that all children with SARS-CoV-2 infection do just fine."
But he stressed that the finding is preliminary, its implications are uncertain, and treatments that are already available might reduce the risk.
Teachey and colleagues published the findings in Blood Advances.
In adults with COVID-19, endothelial cell damage to small blood vessels can result in TMA, leading to hemolytic anemia, thrombocytopenia, and sometimes organ damage.
In children with cancer, TMA has been associated with an increased risk of severe illness late in life, such as high blood pressure, early kidney damage, or cardiovascular disease, Teachey said. "It can be a harbinger of things more serious when you get to be a lot older, which is one of the reasons that we need to study it."
TMA may come about when complement dysregulation causes unregulated formation of the C5b9 membrane attack complex. And soluble C5b9 (sC5b9) may also serve as a biomarker of the condition.
Most children with COVID-19 have no symptoms or only mild ones. Some, most often teenagers with other underlying health problems, develop severe respiratory symptoms requiring hospitalization.
A few develop multisystem inflammatory syndrome in children (MIS-C), a hyperinflammatory syndrome characterized by fever, inflammation, and organ dysfunction in the setting of recent SARS-CoV-2 infection. As its name implies, the condition is extremely rare in adults.
Severe MIS-C involves shock and cardiovascular collapse, with as many as 80% of those afflicted needing care in a pediatric intensive care unit. It appears to be a postinfectious immune-mediated condition distinct from other manifestations of SARS-CoV-2. It can occur weeks or months after a SARS-CoV-2 infection, and is thus seen as separate from COVID-19.
To see whether the virus causes TMA in children, Teachey and colleagues studied 50 hospitalized pediatric patients with acute SARS-CoV-2 infection and compared laboratory findings with those of 26 children without the infection.
They found that sC5b9 levels were higher in those infected than those who weren't. Those with infection also had higher sC5b9 levels than normal (257 ng/mL or less). Minimal COVID-19 was defined as "an incidental finding of COVID-19 during routine testing before admission or a procedure, or those with mild COVID-19 symptoms that did not require noninvasive mechanical ventilation."
Table. sC5b9 Levels in Children With COVID-19
| Study Group | Median sC5b9, ng/mL | Interquartile Range |
| --- | --- | --- |
| Minimal COVID-19 (n = 21) | 392 | 244-622 |
| Severe COVID-19 (n = 11) | 646 | 203-728 |
| MIS-C (n =18) | 630 | 359-932 |
| Controls (n = 26) | 57 | 9-163 |
MIS-C = multisystem inflammatory syndrome in children. sC5b9 = soluble C5b9
sC5b9 levels were significantly different between children with and without infection (P < .001), but not among those with different severities of infection.
Elevations in sC5b9 were significantly correlated with maximum creatinine and blood urea nitrogen levels, and were higher in patients with acute kidney injury. And there was evidence of acute kidney injury in 10% of patients with minimal COVID-19, 36% with severe COVID-19, and 28% with MIS-C.
Researchers were able to obtain peripheral blood smears for 34 patients. They found schistocytes, another indication of TMA, in 45% of patients with minimal COVID-19, 87% with severe COVID-19, and 87% with MIS-C.
Of 19 patients with an available blood smear, complete blood count, and lactate dehydrogenase level, 17 (89%) met clinical criteria for TMA. sC5b9 levels were elevated both in patients who did and did not meet criteria for TMA.
More studies are needed before clinicians can make use of biomarkers for TMA in children with SARS-CoV-2 infections, Teachey said.
"We could find out that this doesn't really have any clinical implications, that they get a virus that causes some irritation to their blood vessels, but they're children, they can heal and get better from lots of different things," he said. "Or we could find that in a percentage of children with SARS-CoV-2 infection who seem relatively healthy, it could be causing some damage to blood vessels that could lead to long-term complications."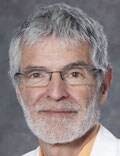 Stuart Berger, MD, head of cardiology at Lurie Children's Hospital and Northwestern University in Chicago, Illinois, agreed that the finding points to an important area of research. "It may not help us today or tomorrow, but it raises some interesting concepts about the pathophysiology," he said.
For example, if sC5b9 proves to be a reliable predictive biomarker for MIS-C, it could help determine which children who test positive for SARS-CoV-2 should be closely followed.
If further studies confirm the importance of complement proteins in TMA, then existing drugs that target these proteins might prove useful, Teachey said. One such drug, eculizumab, is a key treatment for hematopoietic stem cell transplant–associated TMA. However, these treatments would likely be reserved for the most severely ill because of associated side effects. Blood thinners could also have a role, he said.
Blood Adv. 2020;4:6051-6063. Full text
Laird Harrison writes about science, health, and culture. His work has appeared in national magazines, in newspapers, on public radio, and on websites. He is at work on a novel about alternate realities in physics. Visit him at lairdharrison.com or follow him on Twitter: @LairdH
Follow Medscape on Facebook, Twitter, Instagram, and YouTube.
Medscape Medical News © 2020 WebMD, LLC

Send comments and news tips to news@medscape.net.
Cite this: SARS-CoV-2 May Damage Kids' Blood Vessels - Medscape - Dec 14, 2020.