Middle-aged women with posttraumatic stress disorder (PTSD) and comorbid depression have a nearly fourfold increased risk for early death from a variety of causes in comparison with their peers who do not have those conditions, new research shows.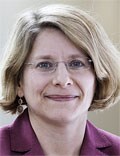 "Women with more severe symptoms of depression and PTSD were more at risk compared to those with fewer symptoms or women with symptoms of only PTSD or only depression," lead investigator Andrea Roberts, PhD, Harvard T. H. Chan School of Public Health, Boston, Massachusetts, told Medscape Medical News.
Healthcare providers "should be aware that mental health is a critical component of overall health and is tightly entwined with physical health. Identifying and treating mental health issues should be a foundational part of general health practice," said Roberts.
The study was published online December 4 in JAMA Network Open.
Mental Health Fundamental to Survival
The researchers studied more than 51,000 mostly White women from the Nurses Health Study II who were followed for 9 years (2008 to 2017). At baseline in 2008, the women were between 43 and 64 years old (mean age, 53.3 years).
Women with high levels of PTSD (six or seven symptoms) and probable depression were nearly four times more likely to die during follow-up than their peers who did not have these conditions (hazard ratio [HR], 3.8; 95% CI, 2.65 – 5.45; P < .001).
With adjustment for health factors such as smoking and body mass index, women with a high level of PTSD and depression remained at increased risk for early death (HR, 3.11; 95% CI, 2.16 – 4.47; P < .001).
The risk for early death was also elevated among women with moderate PTSD (four or five symptoms) and depression (HR, 2.03; 95% CI, 1.35 – 3.03; P < .001) and women with subclinical PTSD and depression (HR, 2.85; 95% CI, 1.99 – 4.07; P < .001) compared to those who did not have PTSD or depression.
Among women with PTSD symptoms and depression, the incidence of death from nearly all major causes was increased, including death from cardiovascular disease, respiratory disease, type 2 diabetes, unintentional injury, suicide, and other causes.
"These findings provide further evidence that mental health is fundamental to physical health — and to our very survival. We ignore our emotional well-being at our peril," senior author Karestan Koenen, PhD, said in a news release.
New Knowledge
Commenting on the findings for Medscape Medical News, Jennifer Sumner, PhD, said that it's "critical to appreciate the physical health consequences of psychopathology in individuals who have experienced trauma. This study adds to a growing literature demonstrating that the impact extends far beyond emotional health.
"Furthermore, these results highlight the potential value of promoting healthy lifestyle changes in order to reduce the elevated mortality risk in trauma-exposed individuals with co-occurring PTSD and depression," said Sumner, who is with the Department of Psychology, University of California, Los Angeles.
She noted that this study builds on other work that links PTSD to mortality in men.
"Most work on posttraumatic psychopathology and physical health has actually been conducted in predominantly male samples of veterans, so these findings in women exposed to a variety of traumatic experiences extend the literature in important ways," said Sumner.
"It's also important to note that PTSD and depression are more prevalent in women than in men, so demonstrating these associations in women is particularly relevant," she added.
Funding for the study was provided by the National Institutes of Heath. The authors have disclosed no relevant financial relationships. Sumner has collaborated with the study investigators on prior studies.
JAMA Netw Open. Published online December 4, 2020. Full text
For more Medscape Psychiatry news, join us on Facebook and Twitter.
Medscape Medical News © 2020

Send news tips to news@medscape.net.
Cite this: PTSD, Depression Combo Tied to High Risk for Early Death in Women - Medscape - Dec 14, 2020.