Sleep deprivation in physicians is linked to serious medical errors that result in patient harm. Even moderate sleep loss raises the risk by 53%, new research suggests.
A survey of staff physicians and trainees show that the level of sleep-related impairment was high overall and was higher among trainees. The highest rate was among surgical residents and fellows.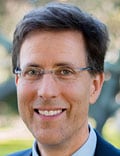 The results send an important message to the medical profession as a whole about the need for changes in training, study investigator Mickey T. Trockel, MD, PhD, clinical associate professor of psychiatric and behavioral sciences, Stanford University School of Medicine, Palo Alto, California, told Medscape Medical News
"That message is for the field of medicine at large, particularly those who are responsible for thinking about how we train new generations of physicians in residency programs," he said.
The study was published online December 7 in JAMA Network Open.
An Occupational Hazard?
Sleep-related impairment is an occupational hazard for physicians, who typically work long, unpredictable hours. A large body of evidence shows the significant mental and physical health consequences of inadequate sleep.
For physicians, lack of sleep could have additional serious consequences by increasing the risk for medical errors that affect patient health.
The data for the current analysis came from 11 institutions primarily in the northeastern United States. The survey was conducted between November 2016 and October 2018.
The institutions are part of the Physician Wellness Academic Consortium, an expanding group of academic-affiliated institutions committed to longitudinal multicenter assessment of clinician well-being.
To assess sleep-related impairment, researchers used the well-validated and widely used eight-item Patient-Reported Outcomes Measurement Information System. The test assesses tiredness, alertness, sleepiness, and functional deficits related to inadequate sleep. Total scores can range from 8 to 40.
Using quartile cut points, the researchers categorized scores from 8 to 11 as indicating negligible sleep-related impairment, 12 to 15 as indicating a low level, 16 to 21 as indicating a high level, and 22 to 40 as indicating a very high level.
To measure burnout, the researchers used the Professional Fulfillment Index, which employs a six-item scale to assess interpersonal disengagement and a four-item scale to assess work exhaustion. The investigators combined these two burnout subscales to derive an overall burnout scale with scores that ranged from 0 to 10.
A score of 3.325 or greater on the subscales for work exhaustion, interpersonal disengagement, or overall burnout indicates high to very high levels of each.
Lack of Sleep Linked to Burnout
To assess medical errors, the researchers used a six-point scale to assess the number of self-reported medical errors that occurred any time up to the past week. They considered a medical error clinically significant when the error resulted in patient harm within the past year.
Of 11 institutions, two invited only attending physicians to participate, one invited only postgraduate physicians in training, and eight invited both groups.
Of the 11,395 physicians who answered sleep-related impairment questions, 46% self-identified as women, 46% as men, and 8% as other gender or elected not to answer.
Self-reported medical error responses were received from 7762 physicians. Of these, 97% also completed sleep-related impairment and burnout assessments.
Among medical staff overall, the mean sleep-related impairment scale score was 16.86. Scores ranged from 15.81 for surgeons to 19.03 for emergency department physicians. Among trainees, the average score was 20.65. Pathologists had the lowest score (18.44), and surgical trainees the highest (22.10).
Surgical specialties were found to have the greatest difference in sleep-related impairment between attending physicians and trainees (difference, >0.8 SD units; P < .001).
The study also revealed strong correlations between sleep-related impairment and the burnout components of interpersonal disengagement, work exhaustion, and overall burnout (all P < .001).
In a model that adjusted for gender, training status, specialty, and burnout, the researchers found that, compared with low sleep-related impairment, moderate, high, and very high levels were associated with an increase in the odds of self-reported clinically significant medical error of 53% (odds ratio [OR], 1.53; 95% CI, 1.12 – 2.09), 96% (OR, 1.96; 95% CI, 1.46 – 2.63), and 97% (OR, 1.97; 95% CI, 1.45 – 2.69), respectively.
A "Vicious Cycle"
Each 1-point increase in the 10-point burnout scale was associated with a 14% increase in the odds of self-reported clinically significant medical error (OR, 1.14; 95% CI, 1.10 – 1.19).
Physician trainees had 118% greater odds of self-reported clinically significant medical error compared with attending physicians (OR, 2.18; 95% CI, 1.86 – 2.55).
A model that did not adjust for burnout also revealed increased error rates. This, say the authors, demonstrates that both sleep-related impairment and burnout may be independent risk factors for clinically significant medical errors.
The causal relationships revealed by the study are "hard to sort out," said Trockel. Both sleep deprivation and burnout may result in medical errors, but it is also possible that the relationship is bidirectional.
Research shows that burnout causes medical errors and vice versa, but no research has investigated whether this is the case with sleep deprivation and medical errors, said Trockel.
He believes the relationships may contribute to a "vicious cycle" that links sleep-related impairment, long work hours, and decreased performance.
The authors suggest possible strategies to reduce sleep deprivation among physicians, such as limiting the length and frequency of extended shifts, minimizing the number of successive night shifts or on-call nights, mandating rest breaks during longer shifts, and receiving melatonin supplements before night shifts.
"But first and foremost, the strategy should be to reduce the total workload in residency programs where workload is excessive. It's that simple," said Trockel.
"Stark" Correlation
Commenting on the study for Medscape Medical News, Rashi Aggarwal, MD, associate professor, Department of Psychiatry, Rutgers New Jersey Medical Center, Newark, New Jersey, who is a member of the American Psychiatric Association work group on physician well-being and burnout, said the study was "very well designed" and was larger than previous studies.
The number of responses is "enough to see the correlation" between sleep deprivation and medical errors, "and the correlation is stark," said Aggarwal, who is also director of her institution's psychiatry training program.
However, she said, she was not surprised by the findings. "Physician sleep deprivation is what we've come to expect. You wouldn't want a mechanic who is sleep deprived to work on your car, but a sleep-deprived doctor can work on your heart."
She said it is "sad and horrifying" that so many residents and doctors "are living their life, day in and day out, under these conditions and that we as society feel it's acceptable or okay."
Although program directors can implement changes, such as improving access to resources and counseling services, "the truth of the matter is that the healthcare system is a business in our country," the aim of which is to maximize productivity through billings.
She also noted that burnout tends to be even higher among women physicians than men because, in addition to their responsibilities at work, women often carry most of the workload at home.
Trockel and Aggarwal report no relevant financial relationships.
JAMA Netw Open. Published December 7, 2020. Full text
For more Medscape Psychiatry news, join us on Facebook and Twitter.
Medscape Medical News © 2020

Send news tips to news@medscape.net.
Cite this: Physician Sleep Deprivation, Burnout Linked to Serious Medical Errors - Medscape - Dec 11, 2020.