On December 8, a day after COVID hospitalizations in the United States hit 104,600, a nurse took to Twitter to practically shout: "ERs are overwhelmed. STOP IGNORING COVID!" The last part of that cry for help might sound like hyperbole. Who could ignore the crisis when reports of the deadly pandemic surge have been plastered across headlines and news feeds?
But really, she's pleading: Do something now. Vaccines on the verge of authorization offer immense hope that we'll emerge from the pandemic in 2021. But in the near term, what can be done? Medscape asked three prominent health leaders to give us their best advice.

"What we do over the next few months will determine whether thousands of people live or die," Richard Besser, MD, president and CEO of the Robert Wood Johnson Foundation and former CDC director, told Medscape by email.
Here is what he and the other experts think needs to happen to navigate the difficult weeks ahead.
Intensify the Message
Besser, former CDC Director Tom Frieden, MD, and Andy Slavitt, MBA, who headed the Centers for Medicare & Medicaid Services in the Obama administration, agreed the nation needs to halt the rise in cases ― the "fuel" of the crisis. "First, we need to reduce spread. That means staying home when possible, wearing masks in public, watching [your] distance [from other people], washing hands, and closing risky indoor places," Frieden, president and CEO of Resolve to Save Lives, a public health initiative, said via email.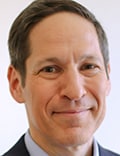 CDC tried to dissuade Americans from traveling during Thanksgiving and from participating in gatherings, and largely failed. Now, the agency is providing more detailed and nuanced guidance for the winter holidays, including eating outdoors, avoiding singing or shouting, and using hands-free garbage cans.

Some of the advice ― mask up! ― is oft repeated. But Slavitt asserted that it's crucial that those messages come from the president and from local leaders. "Until you have a vaccine, the messaging is your medicine," said Slavitt, who helped fix problems with the HealthCare.gov website when the Affordable Care Act insurance exchange first launched. (He was then group executive vice president at Optum, a healthcare company that is part of UnitedHealth Group.)
Use Alternatives to Hospitalization
"We need to keep people out of the hospital if possible ― through telehealth, early treatment with monoclonal antibodies as these become available, and more," Frieden said. As of December 6, about 64% of the nation's ICU beds were occupied, but in some hard-hit states, such as Alabama, North Dakota, and Rhode Island, the rate exceeded 85%.
"Building ancillary hospital units and beds isn't that hard," Slavitt said. "But what you run up against is having personnel to give every patient adequate care. How long can the workforce maintain this incredibly challenging pace?"
Support the Workforce
Physicians and nurses who spend most of their time in research or academics may be able to temporarily move into a clinical role, Slavitt said. "We need to be activating every bit of the workforce we have." Yet, that's a solution that's often not available in rural areas, he acknowledged.
Protecting current healthcare workers is an obvious imperative – and a reason why they are first in line for vaccines. But in the meantime, institutions need to ensure safe work environments for healthcare workers. "We need to prepare to surge [in hospital care], protecting healthcare and healthcare workers by surging safely [and] learning lessons on optimal infection control and treatment," said Frieden, who led the CDC response to the Ebola epidemic.
Turn Around the Politics
The passage of a COVID-19 relief bill by Congress would make it easier for persons to protect themselves and their communities, Besser said, because it would protect them economically. Some people make a difficult decision between continuing to work to pay for food and rent or quarantining at home after a COVID exposure and risking eviction, he said. "That is not a choice anyone should have to make, and it is one of the reasons that Black, Latino, and Native Americans are being impacted disproportionately," he said.
Besser also emphasized the importance of CDC as the voice of public health. "When I was acting director during the H1N1 crisis in 2009, I was able to communicate directly to the American people each day what we were doing to protect their health and why," he said. "I was able to...explain the latest science and research, promote our guidance and recommendations, and explain why any changes to those recommendations were being made.
"With that communication comes trust," he said. "The current CDC director has not had that opportunity. As this pandemic has made painfully clear, without trust and clear lines of communication, it is so easy for public health to become politicized. And that has disastrous consequences."
CDC has remained steadfast in its mission to reduce the impact of the pandemic, he added. But restoring trust in public health is critical, he said. "If safe and effective vaccines stay on the shelves because people don't want to take them, it will be a disaster," he said.
Avoid Rationing Care
For his podcast, In the Bubble, Slavitt interviews researchers and healthcare leaders as he aims to help people better understand the COVID-19 pandemic and the path ahead. He recently featured an emergency department (ED) physician in Rhode Island who talked about COVID patients who were stuck in the ED while waiting for beds in the hospital ― and the sheer exhaustion of caring for the overload of patients.
But rationing care should not be part of a national strategy, Slavitt said. "I believe we should focus on the [healthcare] workforce," he said.
Besser expressed concern that rationing care could accentuate existing inequities. "Even before the pandemic, in our current healthcare system, the quality of care one receives can depend on your income and the color of your skin," he said. "It is critical that hospitals collect data [during the pandemic] and share it to ensure that all patients, regardless of race, gender, age, disability, or sexual orientation, receive the same standards of care. Without that type of data collection and transparency, we will never ensure that all people have a fair opportunity for health."
The Bottom Line
The trajectory relies not just on collective action but also on individual decisions to protect oneself and others. "We all should feel accountable for how many people die, and we should all feel accountable for how stressed and strained our healthcare workforce gets, because we're all in a position to do something about it," Slavitt said.
For more news, follow Medscape on Facebook, Twitter, Instagram, and YouTube.
Medscape Medical News © 2020

Send news tips to news@medscape.net.
Cite this: Take These Steps Now to Counter COVID Surge: Former Health Officials - Medscape - Dec 11, 2020.