New clinical practice guidelines on Lyme disease place a strong emphasis on antibody testing to assess for rheumatologic and neurologic syndromes. "Diagnostically, we recommend testing via antibodies, and an index of antibodies in cerebrospinal fluid [CSF] versus serum. Importantly, we recommend against using polymerase chain reaction [PCR] in CSF," Jeffrey A. Rumbaugh, MD, PhD, a coauthor of the guidelines and a member of the American Academy of Neurology, said in an interview.
The Infectious Diseases Society of America, AAN, and the American College of Rheumatology convened a multidisciplinary panel to develop the 43 recommendations, seeking input from 12 additional medical specialties, and patients. The panel conducted a systematic review of available evidence on preventing, diagnosing, and treating Lyme disease, using the Grading of Recommendations Assessment, Development and Evaluation model to evaluate clinical evidence and strength of recommendations. The guidelines were simultaneously published in Clinical Infectious Diseases, Neurology, Arthritis & Rheumatology, and Arthritis Care & Research.
This is the first time these organizations have collaborated on joint Lyme disease guidelines, which focus mainly on neurologic, cardiac, and rheumatologic manifestations.
"We are very excited to provide these updated guidelines to assist clinicians working in numerous medical specialties around the country, and even the world, as they care for patients suffering from Lyme disease," Rumbaugh said.
When to Use And Not to Use PCR
Guideline authors called for specific testing regimens depending on presentation of symptoms. Generally, they advised that individuals with a skin rash suggestive of early disease seek a clinical diagnosis instead of laboratory testing.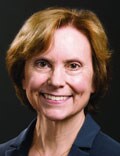 Recommendations on Lyme arthritis support previous IDSA guidelines published in 2006, Linda K. Bockenstedt, MD, professor of medicine at Yale University, New Haven, Conn., and a coauthor of the guidelines, said in an interview.
To evaluate for potential Lyme arthritis, clinicians should choose serum antibody testing over PCR or culture of blood or synovial fluid/tissue. However, if a doctor is assessing a seropositive patient for Lyme arthritis diagnosis but needs more information for treatment decisions, the authors recommended PCR applied to synovial fluid or tissue over Borrelia culture.
"Synovial fluid can be analyzed by PCR, but sensitivity is generally lower than serology," Bockenstedt explained. Additionally, culture of joint fluid or synovial tissue for Lyme spirochetes has 0% sensitivity in multiple studies. "For these reasons, we recommend serum antibody testing over PCR of joint fluid or other methods for an initial diagnosis."
Serum antibody testing over PCR or culture is also recommended for identifying Lyme neuroborreliosis in the peripheral nervous system (PNS) or CNS.
Despite the recent popularity of Lyme PCR testing in hospitals and labs, "with Lyme at least, antibodies are better in the CSF," Rumbaugh said. Studies have shown that "most patients with even early neurologic Lyme disease are seropositive by conventional antibody testing at time of initial clinical presentation, and that intrathecal antibody production, as demonstrated by an elevated CSF:serum index, is highly specific for CNS involvement."
If done correctly, antibody testing is both sensitive and specific for neurologic Lyme disease. "On the other hand, sensitivity of Lyme PCR performed on CSF has been only in the 5%-17% range in studies. Incidentally, Lyme PCR on blood is also not sensitive and therefore not recommended," Rumbaugh said.
Guideline authors recommended testing in patients with the following conditions: acute neurologic disorders such as meningitis, painful radiculoneuritis, mononeuropathy multiplex; evidence of spinal cord or brain inflammation; and acute myocarditis/pericarditis of unknown cause in an appropriate epidemiologic setting.
They did not recommend testing in patients with typical amyotrophic lateral sclerosis; relapsing remitting multiple sclerosis; Parkinson's disease, dementia, or cognitive decline; new-onset seizures; other neurologic syndromes or those lacking clinical or epidemiologic history that would support a diagnosis of Lyme disease; and patients with chronic cardiomyopathy of unknown cause.
The authors also called for judicious use of electrocardiogram to screen for Lyme carditis, recommending it only in patients signs or symptoms of this condition. However, patients at risk for or showing signs of severe cardiac complications of Lyme disease should be hospitalized and monitored via ECG.
Timelines for Antibiotics
Most patients with Lyme disease should receive oral antibiotics, although duration times vary depending on the disease state. "We recommend that prophylactic antibiotic therapy be given to adults and children only within 72 hours of removal of an identified high-risk tick bite, but not for bites that are equivocal risk or low risk," according to the guideline authors.
Specific antibiotic treatment regimens by condition are as follows: 10-14 days for early-stage disease, 14 days for Lyme carditis, 14-21 days for neurologic Lyme disease, and 28 days for late Lyme arthritis.
"Despite arthritis occurring late in the course of infection, treatment with a 28-day course of oral antibiotic is effective, although the rates of complete resolution of joint swelling can vary," Bockenstedt said. Clinicians may consider a second 28-day course of oral antibiotics or a 2- to 4-week course of ceftriaxone in patients with persistent swelling, after an initial course of oral antibiotics.
Citing knowledge gaps, the authors made no recommendation on secondary antibiotic treatment for unresolved Lyme arthritis. Rheumatologists can play an important role in the care of this small subset of patients, Bockenstedt noted. "Studies of patients with 'postantibiotic Lyme arthritis' show that they can be treated successfully with intra-articular steroids, nonsteroidal anti-inflammatory drugs, disease-modifying antirheumatic drugs, biologic response modifiers, and even synovectomy with successful outcomes." Some of these therapies also work in cases where first courses of oral and intravenous antibiotics are unsuccessful.
"Antibiotic therapy for longer than 8 weeks is not expected to provide additional benefit to patients with persistent arthritis if that treatment has included one course of IV therapy," the authors clarified.
For patients with Lyme disease–associated meningitis, cranial neuropathy, radiculoneuropathy, or other PNS manifestations, the authors recommended intravenous ceftriaxone, cefotaxime, penicillin G, or oral doxycycline over other antimicrobials.
"For most neurologic presentations, oral doxycycline is just as effective as appropriate IV antibiotics," Rumbaugh said. "The exception is the relatively rare situation where the patient is felt to have parenchymal involvement of brain or spinal cord, in which case the guidelines recommend IV antibiotics over oral antibiotics." In the studies, there was no statistically significant difference between oral or intravenous regimens in response rate or risk of adverse effects.
Patients with nonspecific symptoms such as fatigue, pain, or cognitive impairment following treatment should not receive additional antibiotic therapy if there's no evidence of treatment failure or infection. These two markers "would include objective signs of disease activity, such as arthritis, meningitis, or neuropathy," the guideline authors wrote in comments accompanying the recommendation.
Clinicians caring for patients with symptomatic bradycardia caused by Lyme carditis should consider temporary pacing measures instead of a permanent pacemaker. For patients hospitalized with Lyme carditis, "we suggest initially using IV ceftriaxone over oral antibiotics until there is evidence of clinical improvement, then switching to oral antibiotics to complete treatment," they advised. Outpatients with this condition should receive oral antibiotics instead of intravenous antibiotics.
Advice on Antibodies Testing "Particularly Cogent"
For individuals without expertise in these areas, the recommendations are clear and useful, Daniel E. Furst, MD, professor of medicine (emeritus) at the University of California, Los Angeles, adjunct professor at the University of Washington, Seattle, and research professor at the University of Florence (Italy), said in an interview.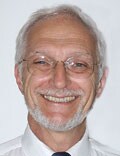 "As a rheumatologist, I would have appreciated literature references for some of the recommendations but, nevertheless, find these useful. I applaud the care with which the evidence was gathered and the general formatting, which tried to review multiple possible scenarios surrounding Lyme arthritis," said Furst, offering a third-party perspective.
The advice on using antibodies tests to make a diagnosis of Lyme arthritis "is particularly cogent and more useful than trying to culture these fastidious organisms," he added.
The IDSA, AAN, and ACR provided support for the guideline. Bockenstedt reported receiving research funding from the National Institutes of Health and the Gordon and the Llura Gund Foundation and remuneration from L2 Diagnostics for investigator-initiated NIH-sponsored research. Rumbaugh had no conflicts of interest to disclose. Furst reported no conflicts of interest in commenting on these guidelines.
SOURCE: Rumbaugh JA et al. Clin Infect Dis. 2020 Nov 30. doi: 10.1093/cid/ciaa1215.
This article originally appeared on MDedge.com , part of the Medscape Professional Network.
Medscape Medical News © 2020 WebMD, LLC

Cite this: Joint Guidelines Favor Antibody Testing for Lyme Disease Manifestations - Medscape - Dec 09, 2020.