Find the latest COVID-19 news in guidance in Medscape's Coronavirus Resource Center
This transcript has been edited for clarity.
Medscape asked emergency medicine and critical care physicians to compare the first wave of COVID-19 with the current wave.
Physicians were interviewed at centers in seven locations across the United States.
Mount Sinai Hospital – New York, NY
Brendan G. Carr, MD: The first time that we saw a surge in patients with COVID-19 in New York, we had information from Italy, the West Coast, and China. It was moving very quickly and we didn't have therapeutics. We didn't even have clear guidance around how best to use oxygen therapy and whether to intubate late or to intubate early.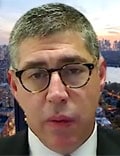 This time, things are different. The population is much more educated about the disease. We are not telling people to stay home if they need care. People are getting tested as outpatients. We're seeing many people coming to the hospital after having tested positive, and talking with their doctors who know that they are now on the cusp of perhaps needing to be admitted to the hospital or needing interventions that you can only get at the hospital.
Early on, one of the faculty members at Mount Sinai Hospital really changed the game for us by creating a highly sensitive test for COVID. There's more recognition early on that having clarity around the disease allowed us to manage them differently by very strategically, intentionally cohorting them in the inpatient space.
Another big change for us has been the recognition about the degree to which COVID-19 changes people's risk for blood clotting disorders. This is something that, early in the disease course and in the surge last time, we just were not on the lookout for as quickly as we are this time.
The University of Kansas Medical Center – Kansas City, Kansas
David P. Lisbon Jr, MD: In the very beginning of the first wave, we saw many people who were staying away from the emergency department for fear of COVID-19.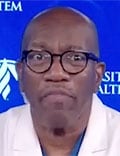 We've gotten back to some element of normality where patients seem to be presenting themselves for care for the whole myriad of things that may go on with their disease, a chief complaint of chest pain, or being short of breath. We don't find ourselves behind the eight ball as much with patients who have delayed their care.
I think in the fall wave, patients would be distinguished by at least not appearing upfront as ill as they seemed to be in the first wave. They seem to have some degree of milder illness. For patients who ended up having COVID-19 in the first wave, we found ourselves doing a large amount of very critical care medicine.
There are a few more things in our armamentarium. I think that for us on the front line in the emergency department, we're still concerned with stabilizing the patient, making sure they're on enough oxygen and making sure we provide blood pressure support if needed.
We now know that, on the inpatient side, once we admit patients to the hospital, we have the possibility to use convalescent plasma and remdesivir. Our infectious disease doctors are looking at the utility of various combinations of antibiotics and the effect they might have.
A number of my colleagues have published a paper (this goes back to the beginning of COVID-19), describing how they instituted some protocols to address keeping the healthcare workers safe while they were doing cardiac resuscitations on code blue patients. These include measures that allow us to effectively do all the things we do with CPR and advanced cardiac life support, even in the realm of having to keep ourselves safe from aerosolization and things like that when we intubate patients. I think that was a bit of a landmark thing, to develop ways that we could be as safe as we could early on when we were intervening on the very sickest of the COVID-19 patients.
University of Washington Medicine – Seattle, Washington
Steven H. Mitchell, MD: We, and the rest of the world, were building the plane while we were flying the plane — it was our popular expression at that time. In the very beginning, we just did not have the data yet. We were enrolling patients in trials, and yet nobody really understood what was going to be effective or not effective in patient care at that point.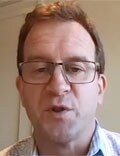 We are fortunate in the Northwest right now (or in Seattle right now) to have a fairly low incident rate of COVID-19 patients. However, our numbers are rising. The patients we are seeing in the fall wave, as compared with the earlier wave, have tended to be higher acuity from a medical or surgical perspective, but not necessarily higher acuity from a COVID-19 perspective. My institution is seeing all-time highs in case mix index and general severity of index.
On a regional and state level, we have created a resource out of our institution to help level-load our entire state, knowing and understanding the virus attacks certain areas or regions, and certain facilities with outbreaks.
Our institution in Seattle has been extraordinarily focused on the population of people who have been disproportionately impacted, as well as people who are kind of living on the margins. We have been very intentional about testing, addressing, and communicating with those populations, which I think is very unique. I'm quite proud of our institution for focusing on them.
University of Washington Medicine – Seattle, Washington
Benjamin D. Singer, MD: What we're seeing in the initial part of the fall wave is a shift in the demographics to younger patients. We still see many of the same comorbidities that we saw earlier in the pandemic in terms of obesity, diabetes, and hypertension, but certainly we see a shift toward a younger demographic.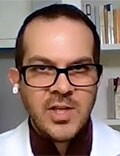 One of the benefits with preparing for this wave compared with the earlier surge that we saw in the spring is that we've done it before. We have an infrastructure or at least a framework to try to think about how we prepare. We, along with many other medical centers, have organized our preparedness around three S words: staff, space, and stuff.
Staff does not only include the critical care practitioners, infectious disease providers, and other physicians, but also nursing staff, respiratory therapists, and other allied health professionals who are key in providing optimal care of patients with COVID-19.
We're also keeping a keen eye on our space resources. What are the available ICU bed resources? Where can we expand? We learned a lot during the first wave about the opportunities to expand into our ICU but maintain the environmental controls, the air flow patterns and such, that are required to care for patients with COVID-19.
Finally, in terms of stuff, this is PPE, ventilators, bronchoscopes, and other equipment that we need to take care of patients with COVID-19, and maintaining supply lines that were secured initially during those early phases of the spring.
We have certainly learned a number of things that are beneficial, and importantly, a number of things that are not beneficial. Certainly, data on medications like hydroxychloroquine have been universally negative or even trended toward harm. On the other hand, we have a clear signal for dexamethasone or steroid medications providing benefit in select patients with respiratory failure associated with COVID-19.
In our view, the bedrock of care of patients with COVID-19 remains standard critical care. This means meticulous attention to preventing complications, to providing organ support, including support for respiratory failure.
At Northwestern, particularly in the ICU, I think that we are leaders in the use of lower respiratory tract sampling in the form of bronchoalveolar lavage to provide an early diagnosis or an exclusion of bacterial infection that can really help, in the former case, tailor, or in the latter case, limit our use of antibiotics and provide enhanced antibiotic stewardship for large numbers of COVID-19 patients.
University Hospitals Cleveland Medical Center – Cleveland, Ohio
Robert M. Hughes, DO: We were flying blind at the onset nationally, and here in the Cleveland area, it was no different.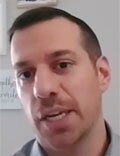 We're seeing a bit of a difference in the type of patients between the first wave and the second wave. We're seeing sort of a broader picture of variability with disease presentation. We're seeing everything from completely asymptomatic to the very sick.
What we're seeing now is a bit more of an insidious presentation, and part of that may have to do with the early phase of the infection. We saw a higher construct in concentration in urban centers, and we're seeing a lot more spread now into the rural and the suburban areas.
We know now so much more about the risk of asymptomatic presentation. We've all experienced this in our emergency departments nationwide, seeing the young person who comes in with a completely unrelated complaint and is found to be positive for COVID-19. Be that as it is, that higher index of suspicion prepares us best as we move into this fall wave.
We now know what to look for and we know what works and what doesn't work, at least with some semblance of certainty. We have done a large amount of work here to identify that masks and social distancing work. We know particularly that early intubation probably isn't the right thing for the patient depending on how bad they are when they present to you. Trials of things like proning and high-flow oxygen via a nasal cannula have probably benefited patients in the long term.
One of the other things that we've done at University Hospitals that has benefited us is the identification of COVID-positive or COVID-likely patients who are in a moderate risk category but otherwise had stable vital signs, and sending them home on novel monitoring.
We've partnered with a company called Masimo, which utilizes disposable pulse oximetry, respiratory rate, and heart rate that transmits 24 hours a day via Bluetooth and their phone. We monitor them for the duration of their early-phase illness, which has been instrumental in preventing and identifying their decompensations at home. It has been wildly successful, such that we're looking to expand into other disease processes.
Vanderbilt University Medical Center – Nashville, Tennessee
Corey M. Slovis, MD: During the first COVID wave, people were very fearful and anxious. They were coming home and washing their food with bleach.

What we're seeing now is a large group of people that is very accepting and complacent, almost resigned to the fact that "I'll probably get exposed. It's probably not that bad." We're seeing another group of people that — I don't want to call them arrogant — but they are really rejecting science. They're almost militant in their desire to show off that they are not going to wear a mask and they're not going to get sick, but some of them do.
Early on, there was a scramble to be sure we had the right equipment, the right number of ventilators. We had rooms reserved. Now there's more contingency planning, and it's based on the days and weeks preceding today. What is it going to be like tomorrow based on today and last week? We're better able to do predicting, and so we're much less likely to be surprised.
During the initial wave, we were very aggressive in doing CT scanning to see who was progressing and who wasn't. We now reserve CT scanning for people who are decompensating. Unless there's a very specific indication, we don't do much advanced imaging. We follow oxygenation, pulse, and mental status, and we don't order a CT scan unless we have to, based on whether the patient is not progressing or worsening.
University of Virginia Hospital – Charlottesville, Virginia
Taison D. Bell, MD: During our first wave of COVID-19 (in May and July) in Virginia, we did not experience a large surge in patients in Charlottesville. Areas north and east of us in Richmond and Northern Virginia were seeing large influxes of cases, and many hospitals were overwhelmed. It evolved that our role became as kind of a release valve for these hospitals that were really overwhelmed with patients and needed to transfer some of their active cases to us.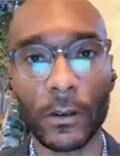 Thankfully, our second wave in Virginia has not arrived yet, but we're going into cold and flu season. We have to be mindful of the patients who come in with respiratory illnesses that could be consistent with either (COVID-19 or flu) and thinking about the best way to test, treat, and triage these patients.
At University of Virginia Hospital we're developing (or bringing online soon) a multiplex test that will be able to test for both influenza and COVID-19 at the same time with PCR — a rapid test. This will allow us to at least figure out if the patient has one or the other (or neither), and how to appropriately take care of these patients. We do expect that with COVID-19 and flu season, any sniffle or cough is going to have to be treated as one or the other until proven otherwise. That could potentially put a strain on our testing capacity. That's one major difference.
Another difference is that we're trying to prepare other areas of the hospital for taking care of specialty patients. For example, a couple of days ago, we actually admitted our first patient with active COVID-19 to the OB service. The reason is we don't want to necessarily isolate everyone to one specific area of the hospital because we do want to be prepared for an eventual spike and wave, and potentially having our resources overwhelmed.
Follow Medscape on Facebook, Twitter, Instagram, and YouTube
Medscape Emergency Medicine © 2020 WebMD, LLC

Any views expressed above are the author's own and do not necessarily reflect the views of WebMD or Medscape.
Cite this: Comparing Hospital COVID Waves Across the US - Medscape - Dec 22, 2020.