Children with epilepsy with no previous psychiatric diagnosis have alarmingly high rates of suicidal thoughts and behaviors, new research suggests.
In a study of more than 100 youth with the disorder, more than 40% had depression, 30% had anxiety, and about 1 in 10 exhibited signs of suicidal thoughts and behaviors.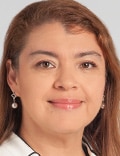 These rates "are really worrisome" and highlight the need to screen all children and youth with epilepsy for psychiatric disorders, said study author Tatiana Falcone, MD, assistant professor of neurology and child and adolescent psychiatry at Cleveland Clinic, Cleveland, Ohio.
"It's very important to screen for suicidality and for depression and anxiety, even when patients aren't reporting symptoms," Falcone told Medscape Medical News.
Previous research shows children with epilepsy will attend the emergency room with symptoms such as headache or stomachache "when the main reason for the visit was the kid was suicidal," Falcone said.
"Unless you ask the specific question, 'Are you having thoughts about hurting yourself?' this will go unreported," she added.
The findings were presented here at the American Epilepsy Society (AES) 2020 Annual Meeting, which was held online this year because of the COVID-19 pandemic.
Red Flag
Not much is known about suicidality in children and youth with epilepsy except that depression and anxiety — the most common psychiatric comorbidities in this population — appear to contribute to suicidal thoughts.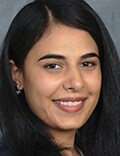 Falcone said she and her colleagues often see children and adolescents with epilepsy in their clinic who have attempted suicide. In recent years, the clinicians have increased efforts to try to identify them before they carry out a successful suicide attempt, said lead investigator Anjali Dagar, MD, clinical research psychiatry fellow at Cleveland Clinic.
The study included 119 patients aged 10 to 24 years (mean age, 15.8 years; 54.6% female). All attended an epilepsy clinic or underwent testing in the pediatric epilepsy monitoring unit at the Cleveland Clinic and did not have a psychiatric diagnosis.
Epilepsy severity ranged among study participants. About half were drug-resistant and were at the center for surgical evaluation and the others were newly diagnosed.
Participants filled out questionnaires to self-report psychiatric conditions. The validated screening tools included the Center for Epidemiological Studies Depression Scale for Children (CES-DC), the Screen for Child Anxiety Related Emotional Disorders (SCARED), and the Ask Suicide‐Screening Questions (ASQ).
A score of 15 or higher on the CES-DC indicates a risk for depression. On the SCARED test, a score higher than 32 indicates anxiety. Recent research has shown that anxiety is a main risk factor "in moving people from contemplating suicide to actually carrying it out," Falcone said.
The ASQ includes four questions about suicidal thoughts and whether respondents have tried to hurt themselves. Dagar noted that a positive response to any of these questions should raise a red flag.
Very High Rates
Results showed that almost one third (30.2%) of the participants scored positive for anxiety on SCARED and 41.2% scored positive for depression on the CSE-DC.
These are "very high" rates, Falcone said. For comparison, the rate of reported anxiety is less than 10% in school surveys, she noted.
In addition, the US Centers for Disease Control and Prevention reports about 3% of 2- to 17-year-olds in the general population have depression. Even compared with other chronic illnesses (including diabetes, heart disease, and cancer), children with epilepsy have a higher rate of depression, said Falcone.
More than 1 in 10 (10.9%) participants in the study exhibited signs of suicidality, as shown by having at least one positive response on the ASQ.
"That's a lot," and much higher than the estimated rate in the general teen population, Falcone noted.
She noted "these are just general kids with epilepsy," who had not been previously diagnosed with a psychiatric disorder.
"Depression, anxiety, and suicidality are very frequent comorbidities in patients with epilepsy; and even if a patient is not reporting any symptoms, we should be asking these questions to help them," she said.
Study participants who had at least one positive response on the ASQ had a mean score of 32.1 on the SCARED compared with a mean score of 18.3 for those who did not have a positive response on the ASQ (P = .003).
"We wanted to see if there was a direct association in our sample between anxiety and suicidal thoughts, and we found [that] yes there was," Falcone said.
There was also an association with depression. Over 26% of participants who scored 16 or higher on the CES-DC indicated at least one positive response on the ASQ. This is significantly higher than those who scored 15 or below on the CES-DC (P < .0001).
Bidirectional Relationship
The findings suggest that either depression or anxiety may contribute to suicidal thoughts or behaviors, Dagar said.
"It's like two hands. It could be anxiety leading to suicidality, or it could be depression, or it could be both," she added.
Falcone noted that children with epilepsy who aren't sure when they'll get their next seizure, or are bullied at school for being different, may be especially prone to anxiety or depression.
There's a bit of a "chicken and egg" relationship between depression and epilepsy, a disorder affecting electrical signals in the brain, she said. Previous research has shown that a "bidirectional relationship" is involved, she added.
"Even in patients with depression who are not diagnosed with epilepsy, the incidence of epilepsy is 3% higher just because you have depression," Falcone said.
Suicidal youth tend to attempt suicide more than once. Falcone and colleagues are trying to intervene "at different levels," be that in the hospital or as an outpatient, to prevent this from happening.
"We want to find out what different things we can do to engage them and improve the probability they don't reattempt," she said.
All children and youth with epilepsy should be screened for anxiety, depression, and suicidal thoughts and behaviors. From age 10 years, children with epilepsy should be screened at least once a year, but those with a psychiatric disorder should be screened more often, Falcone added. The investigators note their findings need to be confirmed in larger, more diverse studies.
Importance of Screening
Commenting on the study for Medscape Medical News, Michael Privitera, MD, director of the Epilepsy Center and professor of neurology at the University of Cincinnati Gardner Neuroscience Institute, Cincinnati, Ohio, said the findings reinforce that, as with adults, depression and anxiety are common in children with epilepsy.
"Neurologists should take advantage of the many psychiatric screening tools available to identify these problems in their pediatric and adult patients," Privitera said.
Even more importantly, screening may help identify those who may be at highest risk of suicide, he added.
The study was funded by the Health Resources Services Administration. The investigators and Privitera have disclosed no relevant financial relationships.
American Epilepsy Society (AES) 2020 Annual Meeting: Abstract 913294 (poster 548). Presented December 6, 2020.
For more Medscape Neurology news, join us on Facebook and Twitter
Medscape Medical News © 2020

Send news tips to news@medscape.net.
Cite this: 'Worrisome' Rates of Suicidal Thoughts, Behaviors in Kids With Epilepsy - Medscape - Dec 07, 2020.