Sudden unexpected death in epilepsy (SUDEP) may explain 3% of all sudden deaths in children – a prevalence rate that is at least three times greater than previously reported estimates – new research shows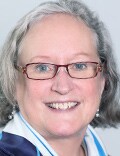 Just a few years ago, the message regarding SUDEP was that "it's very rare in children so you don't need to worry about it," study investigator Vicky Whittemore, PhD, program director at the National Institute of Neurological Disorders and Stroke, told Medscape Medical News.
These new study results should refocus the message that "the condition is rare, but not as rare as we thought it was," she said.
The findings were presented at the American Epilepsy Society (AES) 74th Annual Meeting 2020, which was held online this year because of the COVID-19 pandemic.
Population-Based Study
Most of the research examining the pediatric SUDEP rate in the United States is based on convenience samples, with few population-based studies.
The investigators used data from the NIH/CDC Sudden Death in the Young Case Registry. The CDC set up the registry several years ago to record cases of sudden infant death syndrome and sudden deaths in children resulting from violence, trauma, and abuse. Its mandate has since expanded, and the registry now includes data on sudden cardiac death and SUDEP in children.
The current study included children with SUDEP or cardiac/SUDEP who were aged 0 to 17 years from several states or jurisdictions from 2015 to 2017.
Cases were deemed to be SUDEP if the patient had a history of epilepsy, with or without evidence of seizure at the time of death, but excluding status epilepticus.
Criteria for Cardiac/SUDEP cases included having a family history of a heritable cardiac condition or sudden death before age 50 years, a personal history of cardiac disease, or a clinical history suggestive of a cardiac disorder, such as death during exertion.
This second category, said Whittemore, might capture children with Dravet syndrome, a type of epilepsy caused by a genetic mutation that affects both the heart and the brain.
"In these cases, it's sometimes difficult to tell if the child died due to a heart complication or due to epilepsy," she said.
The analysis included 1776 cases. Of these, 3% were categorized as SUDEP, and 1% were categorized as cardiac/SUDEP.
The relatively high prevalence of SUDEP was somewhat unexpected, inasmuch as previous reports estimated the rate to be 0.5% to about 1%, said Whittemore.
She noted that the current study is population based and included all cases of child death, whereas past reports relied on death certificates.
"That probably missed a lot of deaths because they weren't recorded accurately on the death certificate or weren't reported in a way that anyone could ascertain that it was a death in someone that had epilepsy," she said.
Racial Differences
Autopsy rates were lower for SUDEP (70%) compared to other categories of death in the registry (81% to 100%).
In most jurisdictions, parents must give consent for an autopsy to be performed for a child, and many parents who have suffered such a sudden loss don't want further investigation, said Whittemore.
"If you know your child had epilepsy, doing an autopsy really isn't going to tell you very much. You already know they had epilepsy; you may not know the cause of the epilepsy, but an autopsy isn't going to reveal as much as it would in children with sudden cardiac death," she said.
SUDEP was equally common in boys and girls. However, the SUDEP mortality rate was higher in Black children (0.32/100,000) than in White children (0.22/100,000).
It's unclear from this study why this is so, but another study that examined SUDEP rates by ZIP code suggested that the higher rate may be due to socioeconomic factors, said Whittemore.
"Black children from a lower-income family who don't have access to care may not be getting as good treatment and so have more uncontrolled seizures, which may lead to higher incidence of SUDEP," she said.
SUDEP occurred at all ages, but mortality rates were highest among patients aged 0 to 1 year (0.53/100,000) and in those aged 14 to 17 years (0.31/100,000).
Whittemore speculated that SUDEP rates were higher among the youngest patients because their seizures have just started, and it may be more difficult to bring them under control. In the past, some of these cases may have been classified as sudden infant death syndrome but are now recognized as SUDEP, she said.
As for the older group, research shows that puberty can result in poorer seizure control, which may put teens at elevated risk for SUDEP, said Whittemore.
She added that as teens continue to age, SUDEP risk may continue to increase. Whittemore suggested that young adults who head off to college may stop taking their antiseizure medications or consume alcohol while taking these drugs.
Failure of Arousal
The study results revealed that most SUDEP cases occurred during sleep without a witness. Whittemore believes that sleeping with one's face in a pillow may prevent the reflex required to turn the head to breathe. "It's sort of a failure of arousal that is potentially the underlying mechanism," she said.
In some cases, there are signs children had a seizure just prior to death, said Whittemore.
The researchers have now collected information for 2018 and 2019 and plan to add these data to the current 3-year results.
"We will now expand our analysis to include these new numbers to make sure the trends we saw in those 3 years are continuing," said Whittemore.
The new results should help raise awareness that SUDEP is not as rare as previously believed, she said.
Parents of children with epilepsy can take steps to help reduce the risk for SUDEP, she added. For example, they can use night monitors, and for the children at highest risk (eg, those with Dravet syndrome), they can use an "alarm blanket" that alerts them when the child moves.
Commenting on the study for Medscape Medical News, Daniel Goldenholz, MD, PhD, Division of Epilepsy, Department of Neurology, Beth Israel Deaconess Medical Center, New York City, who has participated in SUDEP research, said it "raises important questions about SUDEP in children and about racial disparities in SUDEP."
The understanding of SUDEP so far "leaves much to be desired," said Goldenholz. "We don't yet know why it happens, and we don't yet know how to prevent it."
The current study "brings a couple of new data points to the table which need further validation, confirmation, and explanation," he said.
The Sudden Death in Young Case Registry is supported by the National Heart, Lung and Blood Institute, the National Institute of Neurological Disorders and Stroke, and the Center for Disease Control and Prevention. The investigators and Goldenholz have disclosed no relevant financial relationships.
American Epilepsy Society (AES) 74th Annual Meeting 2020: Abstract 912949 (poster 405). Presented December 6, 2020.
For more Medscape Neurology news, join us on Facebook and Twitter.
Medscape Medical News © 2020

Send news tips to news@medscape.net.
Cite this: SUDEP May Explain 3% of All Sudden Deaths in Kids - Medscape - Dec 07, 2020.