As part of Medscape's celebration of our 25th anniversary this year, we're recognizing 25 young physicians who are rising stars in medicine, poised to become future leaders of their fields.
This list of 25, narrowed down from hundreds of candidates, is pushing medicine forward in new ways, though they are no more than 10 years out of training. They have demonstrated leadership and innovation in patient care, particularly for underserved patient populations. We look forward to watching what they accomplish in our next 25 years.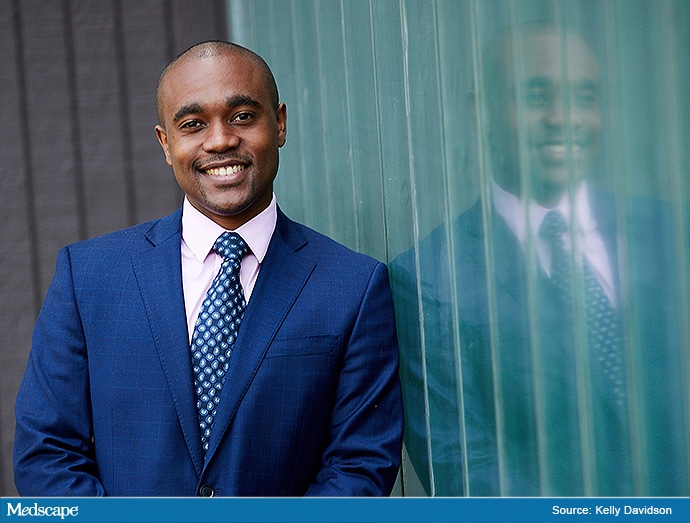 Adewole "Ade" Adamson, MD, is a dermatologist, health services researcher, and melanoma expert. He is the director of research in the Division of Dermatology and the director of the Pigmented Lesion Clinic at University of Texas at Austin's Dell Medical School. Adamson routinely uses evidence to challenge the conventional wisdom around skin cancer screening, prevention, and the use of artificial intelligence in dermatology, particularly in dermatologic care for people of color. Read more here.

Harry Cho, MD, is the first chief value officer for New York City Health and Hospitals, the largest public health system in the country. His position involves streamlining care and eliminating unnecessary tests and treatments, and his administrative research has been widely cited. He has won the Society of Hospital Medicine Award of Excellence for Clinical Leadership for Physicians and the American Medical Association's Excellence in Medicine Leadership Award. Read more here.

Angela Coombs, MD, is a psychiatrist and medical director at OnTrackNY/Washington Heights Community Service. She is also an instructor in the Department of Psychiatry at Columbia University Medical Center and New York State Psychiatric Institute. Read more here.

Ricardo Correa, MD, is the program director of the Endocrinology, Diabetes, and Metabolism Fellowship and director of diversity and inclusion for graduate medical education at the University of Arizona College of Medicine-Phoenix. He has done extensive research on complications from diabetes in the Hispanic population. Read more here.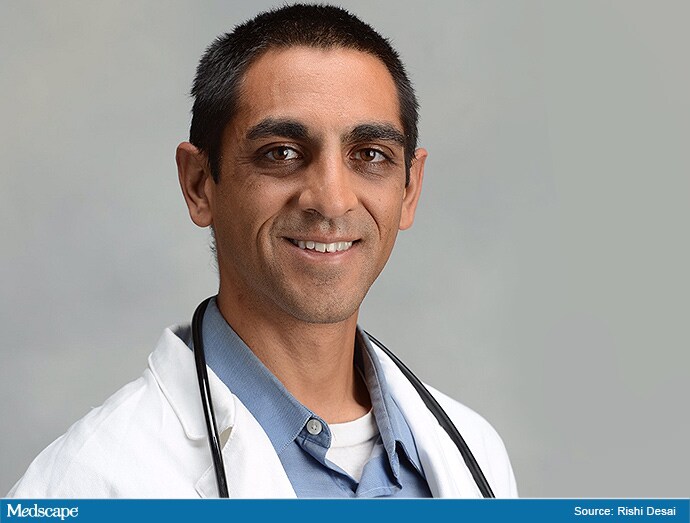 Rishi Desai, MD, MPH, is the chief medical officer of Osmosis, an online medical education platform. Previously, Desai created and led Khan Academy's health and medicine division. Formerly, he served as an epidemic intelligence officer at the Centers for Disease Control and Prevention. Read more here.

Shereef Elnahal, MD, MBA, is the president and CEO of University Hospital in Newark, New Jersey, and a clinical associate professor at Rutgers New Jersey Medical School. He previously served as the chief quality and safety officer of the Veterans Health Administration in the Obama administration. He is also the former commissioner of the New Jersey Department of Health and a former White House Fellow. Read more here.

After finishing residency at Harvard's Brigham and Women's Hospital, Brenton Fargnoli, MD, MBA joined Flatiron Health, a cancer care data company, as the senior medical director. In spring 2019, he became an executive and partner at AlleyCorp, a venture capital firm that invests in New York healthcare start-ups. Fargnoli still practices and has presented his research at national conferences affiliated with the American Association of Cancer Research and National Predictive Modeling Summit. Read more here.

Jonah Feldman, MD, is the chief transformation officer for NYU Langone Hospital-Long Island and medical director for clinical transformation for NYU Langone Health, where he has led many initiatives to improve patient care. Read more here.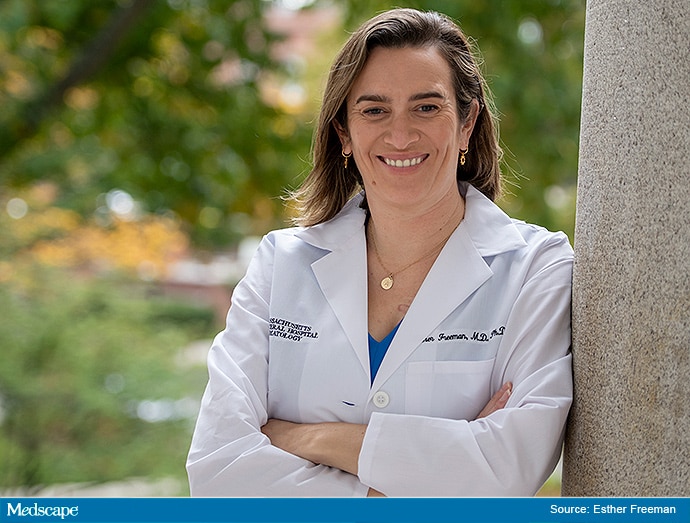 Esther Freeman, MD, PhD, is the director of Global Health Dermatology at Massachusetts General Hospital and an assistant professor at Harvard Medical School, where she conducts research in epidemiologic dermatology with an emphasis on HIV/AIDS and global health. She is a member of the COVID-19 Dermatology Task Force and has published key research on "COVID toes," a common dermatologic symptom of the novel coronavirus. Read more here.

Josue Gutierrez, MD, is an independent physician in rural Crete, Nebraska, where he recently established a free clinic alongside his regular clinic. He has managed cluster outbreaks during the COVID-19 pandemic and contributed to contact tracing. In 2020, he was named Young Physician of the Year by the Nebraska Medical Association. Read more here.

Akshay Jain, MD, is triple board-certified in endocrinology, internal medicine, and obesity medicine, and practices in Surrey, British Columbia. He serves as the president of the Canadian Chapter of the American Association of Clinical Endocrinology and also contributes to Medscape. Read more here.

Shikha Jain, MD, is a clinical academic GI oncologist at the University of Illinois Cancer Center in Chicago and the Center's director of communications strategy and innovations. Read more here.

Arianne Shadi Kourosh, MD, MPH, is a practicing dermatologist and assistant professor at Harvard Medical School. She is the founding director of the Pigmentary Disorder and Multi-Ethnic Skin Clinic at Massachusetts General Hospital and director of community health for the Department of Dermatology. She also founded and directs the award-winning Project Phoenix, MGH's pro-bono tattoo removal program for people seeking to escape gangs and human trafficking. Read more here.

Nikhil Kumta, MD, is the director of surgical and bariatric endoscopy at Mount Sinai Hospital and an associate professor at the Icahn School of Medicine. He was the chief gastroenterology fellow during residency, after which he completed an advanced subspecialty fellowship at NewYork-Presbyterian/Weill Cornell Medical School. Read more here.

Jenna Lester, MD, is the founder and director of the Skin of Color Program in the Department of Dermatology at the University of California, San Francisco, where she's an assistant professor of dermatology. She is an active member of the American Academy of Dermatology, where she sits on a task force for augmented intelligence. Read more here.

Kito Lord, MD, MBA, uses his experience in business to streamline the administration of care as medical director for the Department of Emergency Medicine at Regional One Health at the University of Tennessee Health Science Center in Memphis. Read more here.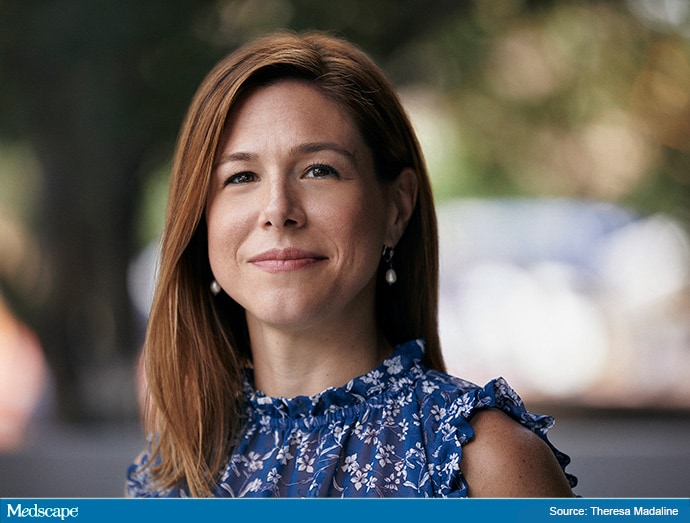 Theresa Madaline, MD, is the chief quality officer and oversees hospital epidemiology at New York Health and Hospitals/Coney Island. She previously was the head of infection and disease control at Montefiore Healthcare System, and is an associate professor at the Albert Einstein College of Medicine. Read more here

Alexandria McDow, MD, an endocrine surgeon at Indiana University, has taken her work abroad to help treat and educate underserved communities in low- and middle-income countries. Read more here.

Michael Mensah, MD, MPH, is the program chief resident in psychiatry at the UCLA Semel Institute for Neuroscience and Human Behavior and a resident-fellow member of the American Psychiatric Association Board of Trustees. He co-founded the White Coats for Black Lives chapter at UCSF. Read more here.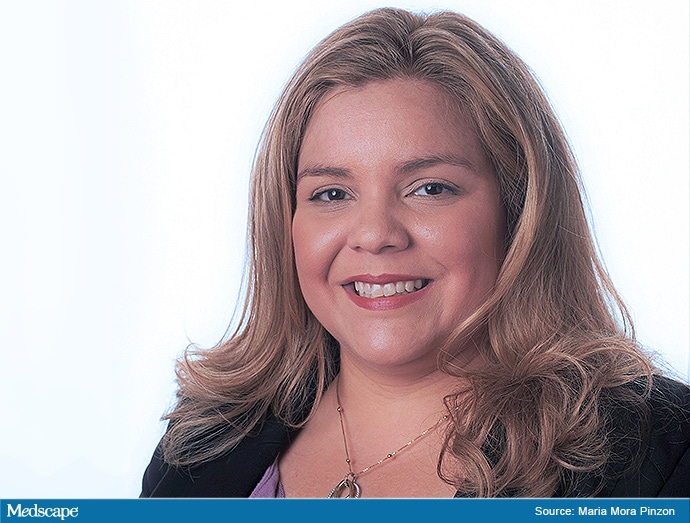 Maria Mora Pinzon, MD, is a preventive medicine physician, with a focus on geriatrics, at the University of Wisconsin-Madison. She has received an award to establish an evidence-based program to reduce the risk for falls among Black and Latinx seniors, and has done research to address the disparity in health outcomes for minority seniors with Alzheimer's disease and related dementias. Read more here.

Bhavya Rehani, MD, is an assistant professor in residence at UCSF and cofounded the global health nonprofit Health4theWorld, which provides education and technology resources in 80 countries. She has done research on neuroimaging for patients with advanced HIV/AIDS in Africa and Asia, and worked in polio treatment camps in India. Read more here.

Mary B. Rice, MD, MPH, is a pulmonary and critical care physician at Beth Israel Deaconess Medical Center and assistant professor at Harvard Medical School. She is the chair of the Environmental Health Policy Committee of the American Thoracic Society and has testified before Congress several times on the connection between human health and climate change. Read more here.

Ripal Shah, MD, MPH, is a clinical assistant professor of psychiatry at Stanford University, where she leads a program to ensure diversity and inclusion in mental health research. Her work providing psychiatric care in the wake of global catastrophes has garnered international recognition. Read more here.

Walavan Sivakumar, MD, is the director of neurovascular surgery at Pacific Neuroscience Institute and director of neurosurgery at Providence Little Company of Mary Medical Center in the Los Angeles metro area. He is the president-elect of the American Association of Neurological Surgeons' Young Neurosurgeons Committee. Read more here.

Brent Sugimoto, MD, MPH, is the founder and chief medical officer at Decoded Health, an organization that develops artificial intelligence to increase healthcare efficiency and effectiveness. He is an immediate past member of the board of directors for the American Academy of Family Physicians, and is a member of the California attorney general's Trauma-Informed Care Implementation Task Force. Read more here.
Follow Medscape on Facebook, Twitter, Instagram, and YouTube.
Here's how to send Medscape a story tip.
Medscape © 2020 WebMD, LLC

Any views expressed above are the author's own and do not necessarily reflect the views of WebMD or Medscape.
Cite this: Medscape at 25: Recognizing Medicine's Rising Stars - Medscape - Dec 07, 2020.