MANCHESTER—A cycling coach who allegedly bullied former Team Sky and British Cycling doctor Richard Freeman into ordering banned testosterone was "lying" when he claimed to have never witnessed riders using performance-enhancing drugs, a medical tribunal heard.

Shane Sutton is said to have seen syringes used by riders in the toilet of a fast-food restaurant before a race in 1987.

The claim was made by former rider Kvetoslav Palov, a former teammate of Sutton's, who appeared as a witness for Dr Freeman.

Dr Freeman admits placing the order for 30 sachets of Testogel but denies it was intended to dope a rider.

He claims he was "bullied" into ordering it by Mr Sutton to help treat the coach's erectile dysfunction.

Mr Sutton denies this and claims Dr Freeman is lying.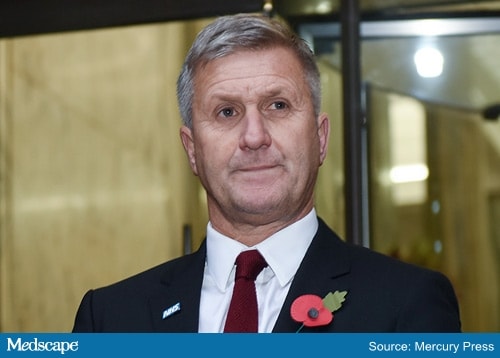 Bloody Syringes
A fitness to practice hearing at the Medical Practitioners Tribunal Service (MPTS) in Manchester heard how Mr Palov provided a statement to the Department for Digital, Culture, Media and Sport (DCMS) after he became aware of Mr Sutton's claims before a select committee that he'd never witnessed doping in cycling.
Mr Palov said he and Mr Sutton had been competing in the first stage of the Tour of Britain in Edinburgh in August 1987 when they'd both gone to use the toilets in a McDonald's.
He claimed he'd seen "bloody syringes all over the place from riders" and anybody who'd gone into the toilets who also would have seen them.
Simon Jackson, for the GMC, disputed whether Mr Palov had gone into the toilet "together" with Mr Sutton, as he'd originally claimed.
Mr Palov replied: "I remember that all the cyclists at the start would have used the toilets as it was the only one there.
"I did not mean we went in there together."
He said the point he wanted to make was about Mr Sutton's claims to have "no knowledge" of drugs in the sport.
Mr Jackson then argued that riders couldn't have visited a McDonald's at that time because the first one to open in Scotland was in Dundee, 2 months after the alleged incident.
Mr Palov accepted he was mistaken and it must have been a different fast-food restaurant but repeated that he'd seen syringes in a bin in the toilet and "it was pretty obvious what was going on".
Mr Palov said that anybody who'd been in professional cyclist for so long would be aware of the doping issue, adding: "If he [Sutton] claims that he's never seen anybody taking drugs he's just lying."
Dr Freeman has admitted 18 of 22 charges against him, which include lying about the order after persuading an employee for suppliers Fit4Sport to help cover his tracks by saying it had been sent in error, returned and destroyed, and lying to a UKAD investigation.
He's also admitted charges relating to prescribing medicine to non-athlete members and failing to maintain adequate records.
The four charges he denies all relate to the central charge.
The tribunal continues this week.
Ian Leonard is a freelance journalist experienced in covering MPTS hearings.
© 2020 WebMD, LLC

Send comments and news tips to uknewsdesk@medscape.net.
Cite this: Ian Leonard. Freeman Tribunal: Cycling Coach 'Lied' in Denying Knowledge of Doping - Medscape - Nov 25, 2020.