MANCHESTER—The father of Olympic road race champion Nicole Cooke had "concerns" about a cycling coach who allegedly bullied former Team Sky and British Cycling doctor Richard Freeman into ordering banned testosterone, a medical tribunal heard.

Tony Cooke also raised concerns about alleged doping in the sport with UK Anti-Doping (UKAD) that he felt were never followed up.

Mr Cooke appeared as a witness for Dr Freeman who admits placing the order for 30 sachets of Testogel but denies "knowing or believing" it was intended to boost an unknown rider's performance.

Dr Freeman claims he was "bullied" into making the order by head cycling coach Shane Sutton to help treat Mr Sutton's erectile dysfunction.

Mr Sutton denies this and claims Dr Freeman is lying.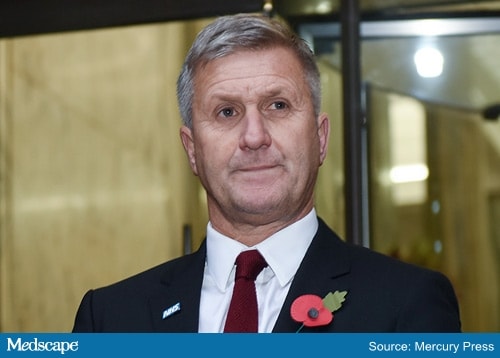 UKAD
A fitness to practice hearing at the Medical Practitioners Tribunal Service (MPTS) in Manchester heard how Mr Cooke had approached UKAD in 2013 due to concerns he had about the use of performance-enhancing drugs in cycling.
But he felt the concerns would not be "followed up" and UKAD had refused to give him a copy of his evidence, he said.
Simon Jackson, for the GMC, asked Mr Cooke about various "disclosures" he later made in emails which included "concerns" he had about Mr Sutton.
Mr Jackson read part of an email from Mr Cooke to UKAD executive Andy Parkinson which read: "…Nicole and I believed him to be a character we could never trust. Possibly we were overly cautious.
"Certainly neither Nicole or myself have seen him use performance-enhancing drugs. Nor has he ever suggested to Nicole that she should. So on prima evidence he is certainly innocent and we're being overly cautious."
Mr Cooke told the tribunal that he stood by the legal principle of "innocent until proven guilty" with regards Mr Sutton.
Vial
Earlier, Mr Cooke also spoke about an incident involving Mr Sutton when he worked as national coach for Welsh Cycling.
An unnamed source had told him about an "empty EPO vial" that had been left in a car Mr Sutton had been travelling in at the Five Valleys Road Race.
Mr Sutton had reacted "angrily", believing it had been "deliberately placed there by a rider".
Mr Cooke said he'd been convinced of Mr Sutton's "innocence" in the incident.
He also told the tribunal that he believed a number of people had arrived at Team Sky between 2010 and 2012 who, unknown to officials, had previously been involved in using performance enhancing drugs.
When pressed by Mr Jackson about whether they were riders, staff, or coaches, Mr Cooke said: "I think we have people in each of those three categories."
Dr Freeman has admitted 18 of 22 charges against him, which include lying about the order after persuading a Fit4Sport employee to help cover his tracks by saying it had been sent in error, returned and destroyed, and lying to a UKAD investigation.
He's also admitted charges relating to prescribing medicine to non-athlete members, and failing to maintain adequate records.
The four charges he denies all relate to the central charge.
The tribunal continues this week.
Ian Leonard is a freelance journalist experienced in covering MPTS hearings.
© 2020 WebMD, LLC

Send comments and news tips to uknewsdesk@medscape.net.
Cite this: Ian Leonard. Freeman MPTS Tribunal Hears Doping Concerns 'Not Followed Up' - Medscape - Nov 24, 2020.