Find the latest COVID-19 news and guidance in Medscape's Coronavirus Resource Center.
An infectious disease expert panel cautions against routine use of bamlanivimab (Eli Lilly) and notes that remdesivir (Veklury) can shorten the clinical course of COVID-19 — which could be critical as "as hospitals fill up" across the United States.
The group also said the monoclonal antibodies approved for emergency use by the US Food and Drug Administration (FDA) and still in development hold promise, although more clinical trial data are needed.
These and other recommendations appear in updated guidelines from the Infectious Diseases Society of America (IDSA), released November 18 and 22.
A Conditional 'No' on Routine Bamlanivimab
"The guideline panel gave a conditional recommendation against the routine use of bamlanivimab," Adarsh Bhimraj, MD, co-chair of the IDSA COVID-19 Treatment and Management Guidelines Expert Panel, said.
On November 10, the FDA issued an emergency use authorization (EUA) for bamlanivimab for use in ambulatory patients with mild to moderate COVID-19.

"We did have a remark that it may be used in patients who have increased risk of severe COVID-19, as it is outlined in the FDA Emergency Use Authorization [EUA] issued last week," he said. He added that use should follow an informed discussion between provider and patient, one in which "the patient puts a very high value on the uncertain benefits and a low value on uncertain adverse events."
The panel's rationale was based in part on interim analysis of the phase 2 BLAZE-1 trial, which found 1.6% of people randomly assigned to bamlanivimab had an emergency department visit or hospitalization compared with 6.3% of those receiving a placebo.
"We thought the estimate was too fragile because the number in each arm was very low. Even a small change in these numbers could make the difference nonsignificant," said Bhimraj, head of the Neurologic Infectious Diseases Section in the Department of Infectious Diseases at the Cleveland Clinic, Cleveland, Ohio.
Awaiting More Data on Antibody Combination
On November 21, the FDA granted an EUA to the casirivimab and imbdevimab monoclonal antibody combination (Regeneron), indicated to treated mild to moderate COVID-19.
"Surprisingly, the preliminary results released in the EUA look a lot like bamlanivimab," Bhimraj said.
Unlike bamlanivimab, for which trial details were published, the panel does not yet have the totality of data on casirivimab and imbdevimab, and therefore is not yet making a recommendation. "We want to be cautious as a guideline panel. We are anxiously awaiting the full publication," he added.
"I do think these monoclonal antibodies show potential for benefit, but as Dr. Bhimraj said, it's very difficult with the relatively small numbers we're talking about," said Rajesh T. Gandhi, MD, co-chair of the IDSA COVID-19 Treatment and Management Guidelines Expert Panel.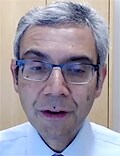 Remaining questions include the degree of efficacy these antibody therapies will have, as well as which patients are most likely to benefit, added Gandhi, who is also a professor of medicine at Harvard Medical School and director of HIV Clinical Services and Education at Massachusetts General Hospital in Boston.
Furthermore, although there appear to be adequate supplies of remdesivir and dexamethasone, for example, availability and distribution of monoclonal antibodies could present logistic challenges. Prioritizing which high-risk patients receive this therapy and ensuring equity and access to communities most affected by COVID-19, including minority and low socioeconomic populations, need to be addressed, Gandhi said.
Remdesivir Recommended to Shorten Hospital Stays
The panel's recommendations regarding the use of remdesivir "has largely remained the same," Gandhi said. Evidence indicates recovery is faster with remdesivir at 10 days vs 15 days in people taking a placebo.
In the ACTT-1 trial, for example, participants in the treatment group recovered in a median 10 days vs 15 days in the placebo group.
Therefore, the IDSA panel continues to recommend remdesivir treatment for hospitalized patients with COVID-19.
"As hospitals around the United States fill up, the IDSA panel believes the effect of remdesivir on speeding up recovery could be an important benefit, and that is why we continue to suggest its use," Gandhi said.
When asked about the World Health Organization-sponsored trial that showed no benefit in terms of mortality, he replied, "Remdesivir is not a home run — we need better drugs."
A Recommendation Against Lopinavir and Ritonavir
In contrast, the panel recommends against use of the lopinavir/ritonavir protease inhibitor combination therapy, based in part on data from a pre-print of the Solidarity study.
The open-label Solidarity trial in 30 countries, sponsored by WHO, assessed hydroxychloroquine, interferon, lopinavir/ritonavir, and remdesivir in people hospitalized with COVID-19.
None of these drugs showed an effect on mortality, Gandhi said. "Better medicines that improve survival are clearly needed."
Dexamethasone remains the only agent demonstrated to reduce mortality in people hospitalized with COVID-19, he added.
Tocilizumab Not for Routine Use
After critical review of the studies that have emerged since the last IDSA recommendation regarding tocilizumab (Actemra) in September, "the panel still stood with the recommendation against routine use of tocilizumab in hospitalized patients with COVID-19," Bhimraj said.
The guidance is based on trials including COVACTA and EMPACTA. Treatment with tocilizumab was not associated with significant differences in mortality. In these and other studies, "we did not really find a significant difference, and that was the reason for the conditional recommendation against routine use of tocilizumab in hospitalized patients," Bhimraj said.
Also, although the trials were blinded, "we know treatment with tocilizumab can cause a reduction in C-reactive protein levels," which could indicate to researchers which participants were receiving active treatment vs placebo, he said.
Jury Still Out on Baricitinib, Remdesivir Combination
The FDA granted an EUA to the combination of remdesivir and baricitinib (Olumiant) on November 19. However, the IDSA panel is reserving its recommendation on this therapeutic combination until more data emerge.
"We still don't have complete results of the ACTT-2 study, and the information we do have is what is available in the EUA," Bhimraj said. The panel expects to issue guidance once the totality of data become available.
Unanswered questions include why investigators chose a 4 mg dose of baricitinib — twice the 2 mg dose commonly used for treating rheumatoid arthritis — and how many patients in the trial also were treated with steroids.
Gandhi agreed that the proportion of patients taking a steroid is "really an important consideration." He added that dexamethasone has become standard of care because it reduces mortality, as well as the number of people requiring oxygen. He said it will be important to know how the baricitinib/remdesivir combination compares with dexamethasone.
"You don't want to give a drug with less certain benefit over a drug for which there is more certain benefit," Gandhi said.
Future Possibilities
"The monoclonal antibodies are important to continue studying, particularly in combinations," Gandhi said. Researchers are investigating formulations other than IV infusion to make therapy more convenient. For example, a subcutaneous injection like insulin would make administration at home more of a possibility.
Investigators are also looking at oral antiviral therapy, inhaled antivirals, and the promise of using interferon therapy. Gandhi added there is also "a lot of work around medications to reduce the excess inflammation that drives very severe COVID-19."
"Exciting News" on AstraZeneca Vaccine
Although not part of the IDSA guidelines, "we saw the news from AstraZeneca this morning, which is exciting," Gandhi said during a media briefing today.
Unlike the Pfizer and Moderna messenger-RNA vaccines, which use the genetic material of the virus to make the virus proteins that elicit an immune response, the AstraZeneca/Oxford University vaccine uses a viral vector to carry the SARS-CoV-2 protein, to which the body produces an immune response.
"I'm thrilled that several different vaccines are showing important effects at rates higher than the FDA benchmark of 50%, and these are well exceeding that," Gandhi said.
"One interesting thing from the [AstraZeneca] press release is they show asymptomatic infection being reduced," he added. "That is critical because we know a lot of transmission of SARS-CoV-2 comes from asymptomatic people."
Reasons for Optimism
In response to a question about whether the experts feel more optimistic about COVID-19, Bhimraj said he is cautiously optimistic. "We have made tremendous progress in therapeutic agents, and in how the world has come together in the middle of a catastrophe to collaborate, setting our differences apart, to do trials. That is commendable."
Gandhi said he felt more optimistic than he did in the spring. He pointed out that physicians and researchers know a lot more about potential blood clotting complications, how to support patients through severe COVID-19 and keep them off a ventilator whenever possible, and how to provide dexamethasone to reduce the risk of death.
Those benefits are in hospitalized patients, however, and "we need ways to prevent people from getting into the hospital, and that is why we are looking at the monoclonal antibodies," Gandhi said. "If borne out in larger trials, that will be a major advance."
"We need to keep our focus on prevention and go back to our idea of flattening the curve. That is critical so our healthcare systems do not get overwhelmed during this massive surge we are in," Gandhi said. "So masking and social distancing are just as important as they always have been."
Bhimraj has disclosed no relevant financial relationships. Gandhi has no disclosures for the past 12 months; in the past 3 years, he has served on scientific advisory boards for Gilead and Merck.
Damian McNamara is a staff journalist based in Miami. He covers a wide range of medical specialties, including infectious diseases, gastroenterology and rheumatology. Follow Damian on Twitter: @MedReporter.
Medscape Medical News © 2020

Cite this: IDSA Updates COVID Guidelines for Antibodies, Antivirals, Other Drugs - Medscape - Nov 23, 2020.