MANCHESTER—A medical tribunal has heard how a former Team Sky and British Cycling doctor's "vulnerability" may have been one of the reasons he ordered a banned substance.
Dr Richard Freeman is said to have been bullied into making the order by a colleague, with their relationship characterised as one of "fear and subjugation".
He's accused of ordering testosterone to the national velodrome in May 2011 "knowing or believing" it was intended to boost an unknown rider's performance.
Dr Freeman, who appeared before a fitness to practise hearing at the Medical Practitioners Tribunal Service (MPTS) in Manchester, has denied that it was used to dope a rider.
He admits placing the order - consisting of 30 Testogel sachets - but claims it was intended for head cycling coach Shane Sutton to help treat his erectile dysfunction.
Mr Sutton has denied this and claims Dr Freeman is lying.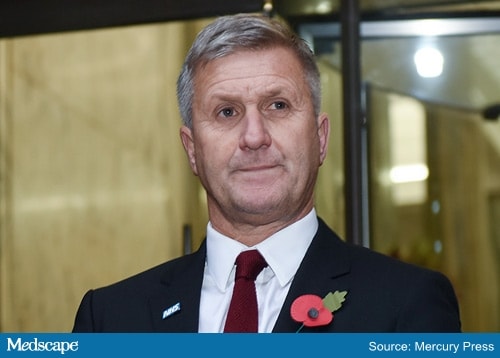 State of Mind
The hearing was told about allegations that Mr Sutton had "bullied" Dr Freeman into making the order and Simon Jackson QC, representing the GMC, questioned psychiatrist Dr Max Henderson about reports he'd written on Dr Freeman's "vulnerability" and state of mind at the time.
He also asked Dr Henderson about the role the alleged bullying had on Dr Freeman placing the order.
Dr Henderson said: "I am not sure that I stated that the bullying was the reason for that.
"It's my opinion he was being bullied by Mr Sutton but there were a range of factors that made him vulnerable."
Mr Jackson asked whether there had been a "tipping point" which prompted Dr Freeman to place the order for "no good reason".
Dr Henderson said Dr Freeman had told him about a "number of experiences" of bullying at the hands of Mr Sutton and there had been "no tipping point".
"The point about the relationship he had with Mr Sutton, as I understand it, was it moved him closer to the point that he may have made a decision which he wouldn't again make," he said.
Bipolar
Mr Jackson said another expert, Professor Don Grubin, had suggested that Dr Freeman had placed the order in a "hyper manic" state due to his bipolar disorder – describing it as a "rash and impetuous" decision.
But Dr Henderson disagreed and said Dr Freeman had "ruminated" on whether to place the order and it had been an "extremely difficult" period of his life.
He added that Dr Freeman's relationship with Shane Sutton was "based on fear and subjugation" and the bullying took place "over a period of time".
Dr Freeman's QC, Mary O'Rourke, asked Dr Henderson whether he may have been under "pressure" to dope an athlete.
"He was very clear," said Dr Henderson. "He did not have to dope an athlete, he didn't feel under pressure to dope an athlete and he said he wouldn't ever dope an athlete."
The doctor has admitted 18 of 22 charges against him, which include lying about the order by persuading a Fit4Sport employee to help cover his tracks by saying it had been sent in error, returned and destroyed, and lying to the UK Anti-Doping (UKAD) investigation.
He's also admitted charges relating to prescribing medicine to non-athlete members and failing to maintain adequate records.
The four charges he denies all relate to the central charge.
The hearing continues next week. It will then adjourn part-heard and will resume next year.
Ian Leonard is a freelance journalist experienced in covering MPTS hearings.
© 2020 WebMD, LLC

Send comments and news tips to uknewsdesk@medscape.net.
Cite this: Ian Leonard. 'Vulnerability' May Have Led to British Cycling Doctor Ordering Testosterone - Medscape - Nov 20, 2020.