Find the latest COVID-19 news and guidance in Medscape's Coronavirus Resource Center.
After initial promising interim results on November 9, Pfizer and BioNTech today announced that their mRNA vaccine, in development to prevent COVID-19, is 95% effective.
Final analysis of the randomized phase 3 study of more than 43,000 people yielded 170 confirmed cases of COVID-19 — with162 positive cases in the placebo group vs eight in the BNT162b2 vaccine group.
Researchers reported 10 severe cases of COVID-19 in the trial, nine of which occurred in the placebo group.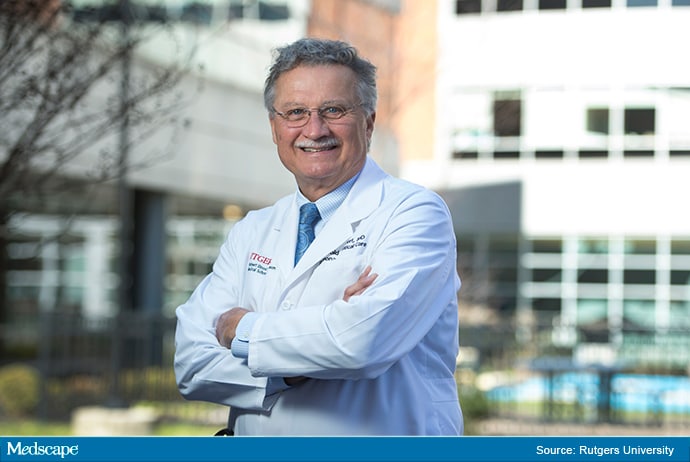 Dr Reynold A. Panettieri Jr, professor of medicine at Robert Wood Johnson Medical School, New Brunswick, New Jersey
"This is a game changer," Reynold A. Panettieri Jr, MD, told Medscape Medical News. "The Pfizer data hit the critical number of patients, that was 170, and showed 95% success, which was stunning data."
The study was ethnically diverse, and results were consistent across gender and age groups, with a 94% efficacy reported among participants older than 65.
Pfizer plans to file for an emergency use authorization (EUA) with the US Food and Drug Administration (FDA) "within days," having now met all the FDA data endpoints, according to a news release from the two companies.
Vaccine Appears "Quite Safe"
"I think things are going to go pretty smoothly for the EUA," said Panettieri, professor of medicine, Robert Wood Johnson Medical School and vice chancellor, Clinical & Translational Science, in New Brunswick, New Jersey.
"The vaccine is also reportedly quite safe," he added.
Two grade 3 adverse events were reported — fatigue in 3.8% of participants and headache in 2%.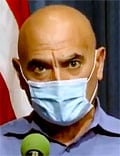 "We have a pretty good understanding of the short-term safety of these vaccines," Operation Ward Speed Chief Scientist Moncef Mohamed Slaoui, PhD, said during a media briefing on Wednesday. "According to decades of FDA vaccine experience, more than 90% of side effects appear within 40 days of administration. In addition to the FDA requirement to monitor 50% of vaccine trial participants for at least 60 days, there will be active pharmacovigilance for any adverse events after authorization."
The 95% efficacy places the Pfizer vaccine in the same neighborhood as the interim results of the Moderna vaccine, reported at 94.5%. Both products are two-dose, mRNA vaccines.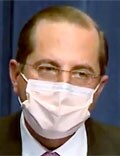 "We have reasons for optimism," US Health and Human Services (HHS) Secretary Alex Azar told reporters. Pending the FDA EUA, "we now two safe and effective vaccines…ready to be distributed within weeks."
As of November 13, of 43,661 total participants in the Pfizer vaccine phase 3 trial, 41,135 received a second dose. The final results are based on two outcomes measured 7 days after the second dose: vaccine efficacy in people without prior SARS-CoV-2 infection as well as a secondary outcome in people both with and without prior SARS-CoV-2 infection.
The 95% vaccine efficacy was statistically significant compared with placebo (P < .0001).
The BNT162b2 vaccine candidate is a joint effort between Pfizer and BioNTech. "The study results mark an important step in this historic eight-month journey to bring forward a vaccine capable of helping to end this devastating pandemic," Albert Bourla, DVM, PhD, Pfizer chairman and CEO, said in a statement. "With hundreds of thousands of people around the globe infected every day, we urgently need to get a safe and effective vaccine to the world."
Ugur Sahin, MD, PhD, cofounder and CEO of BioNTech, added, "We are grateful that the first global trial to reach the final efficacy analysis mark indicates that a high rate of protection against COVID-19 can be achieved very fast after the first 30 µg dose, underscoring the power of BNT162 in providing early protection."
Further Info on Sub-Zero Storage
The two companies expect to produce up to 50 million vaccine doses in 2020 for global distribution. Projections for 2021 include up to 1.3 billion doses.
The companies also designed temperature-controlled thermal shipping containers with dry ice to maintain the required, approximate -70°C (-94°F) conditions. Clinicians can use the containers as temporary storage units for up to 15 days by replacing the dry ice.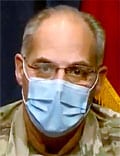 Operation Warp Speed Chief Operating Officer Army General Gustave F. Perna is spearheading distribution plans in collaboration with manufacturers, pharmacies, hospitals, and the leaders of 64 jurisdictions. The jurisdictions include the 50 states, eight US territories, and eight major metropolitan areas. They are running distribution rehearsals now, he said at the media briefing.
"I've been coaching jurisdictions not to be afraid of the constraints because of the refrigeration requirements. We have walked through every step to keep the Pfizer vaccine at the right temperature…in excruciating detail," Perna said.
Immunizations in the Immediate Future
Vaccine distribution will begin within 24 hours of EUA approval, Perna said, with priority given to high risk populations and then distributed to jurisdictions based on a proportional population basis.
The Pfizer phase 3 trial met its efficacy endpoints but remains ongoing, as does the Moderna vaccine trial, Slaoui said. "The trials could generate substantial information, such as persistence of protection and persistence of safety over time."
Slaoui added that Operation Warp Speed officials are working with the FDA and the vaccine manufacturers to determine how and when to cross the placebo group participants over to receive vaccination. He added it will depend on the prioritization schedule set forth by the Centers for Disease Control and Prevention and its vaccine advisory committee. He also noted that two other phase 3 trials are underway and two more are about to begin, emphasizing the need for people to continue to volunteer to participate in these studies.
"We have reasons to be optimistic. At the same time, we face daunting trends in the virus across the country," Azar said. "Now is not the time for anyone to let their guard down." He emphasized the need for handwashing, wearing of facial coverings, social distancing, and avoiding crowded indoor spaces.
"Please do those things…there is such promising hope ahead. We want you all to get there so you can take advantage of it," he said.
Damian McNamara is a staff journalist based in Miami. He covers a wide range of medical specialties, including infectious diseases, gastroenterology and rheumatology. Follow Damian on Twitter: @MedReporter.
For more news, follow Medscape on Facebook, Twitter, Instagram, and YouTube.
Medscape Medical News © 2020

Send news tips to news@medscape.net.
Cite this: Pfizer's COVID-19 Vaccine 95% Effective in Final Phase 3 Results - Medscape - Nov 18, 2020.