Higher exposure to lead in childhood is associated with altered brain structure in midlife, new research shows.
Investigators found that elevated blood lead levels when persons were aged 11 years were associated with smaller cortical surface area, smaller hippocampal gray matter volume, and lower global fractional anisotropy at age 45.
Furthermore, for middle-aged individuals who were exposed to high levels of lead during childhood, estimated brain age was older and IQ was lower than in nonexposed persons.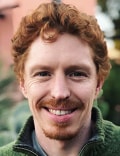 The results illustrate that lead exposure during childhood has lifelong consequences, lead author Aaron Reuben, MEM, a doctoral candidate in the Department of Psychology and Neuroscience, Duke University, Durham, North Carolina, told Medscape Medical News.
"This might include consequences for aging-related diseases," such as dementia, "and that means the benefits of abatement are even greater than we thought before, and it makes the costs worth spending," said Reuben.
Clinicians should consider asking patients about past lead exposure and taking that information into account when diagnosing and treating them, said Reuben.
The study was published online November 17 in JAMA.
Lifelong Consequences
Many individuals born from 1960 to 1980 were exposed to lead via leaded gasoline. Lead was used to improve vehicle engine performance. The exhaust from cars using this fuel permeated the surrounding air and soil.
Previous research shows that childhood lead exposure results in lower intellectual ability and compromised fine motor skills and capacity for emotional regulation in comparison with persons who have not been exposed. In addition, findings from a handful of small studies suggest that behavioral/cognitive problems arising from lead exposure are associated with deficits in integrity of the brain by early adulthood.
"This suggests they're not really recovering from this early disruption," said Reuben. However, he added, it is unclear whether childhood lead exposure is directly associated with midlife neurodegeneration.
The new study is the largest and has the longest follow-up of persons who were exposed to lead during childhood. It included 564 mostly White participants in the Dunedin Study, a longitudinal investigation of health and behavior in a birth cohort born between April 1972 and March 1973 in Dunedin, New Zealand.
Dunedin is a medium-sized coastal city. During peak use of leaded gasoline, New Zealand had one of the highest lead levels in its gas, said Reuben.
Researchers carried out assessments of study participants at birth and then at regular stages throughout childhood and into adulthood. The most recent data collection occurred when participants reached age 45.
Investigators linked archived data for childhood blood lead levels, measured when the children were 11 years old, to MRI assessments of structural brain integrity and cognitive performance during the latest data collection period.
The neuroimaging protocol included assessment of brain structure. Investigators used high-resolution structural images to generate estimates in the following three domains:
Gray matter (mean cortical thickness, total cortical surface area, and, because of its importance to memory function and dementia, bilateral hippocampal volume)

White matter (volume of white matter hyperintensity [WMH] and global fractional anisotropy)

Brain age gap estimation (BrainAGE), the difference between chronologic age and the predicted age, as determined with brain imaging using a machine learning algorithm
Older Brains
Cognitive health measures included objective tests of cognitive performance, including the Wechsler Adult Intelligence Scale IV (WAIS-IV) full-scale IQ.
Other measures included subjective reports of everyday cognitive functioning from study participants and from close informants, who were asked about study participants' memory and attention problems over the past year.
Childhood blood lead levels ranged from 4 to 31 μg/dL (mean, 10.99 μg/dL). For about 46% of participants, blood lead levels were higher than what is deemed the international level of concern (10 μg/dL).
It is unclear why children growing up at the same time in the same city have different blood lead levels. Reuben speculates that it might have something to do with "unique microclimates," such that some regions of the city may have higher lead levels than others, for various reasons.
Girls in the study generally had lower lead levels than boys. However, children with high blood lead levels spanned all socioeconomic groups.
Researchers examined blood lead levels in increments of 5 μg/dL, which Reuben said represents one standard deviation in the sample. They adjusted the data for sex, maternal IQ, and childhood socioeconomic status.
Adjusted analyses showed that each 5-μg/dL higher childhood blood lead level was associated with a 1.19-cm2 smaller total cortical surface area (95% CI, −2.35 to −0.02 cm2; P = .05; β = −0.07) and a 0.10-cm3 smaller mean hippocampal gray matter volume (95% CI, −0.17 to −0.03 cm3; P = .006; β = −0.11).
Each 5-μg/dL higher childhood blood lead level was also associated with 0.12 lower global fractional anisotropy (95% CI, −0.24 to −0.01; P = .04; β = −0.10).
In addition, each 5-μg/dL higher childhood blood lead level was associated with a 0.77 years older BrainAGE index (95% CI, 0.02 – 1.51; P = .05; β = 0.09).
Reuben said this was one of the most interesting findings. "We found across the sample that kids with higher lead exposures had older looking brains on average" than their peers, he said. "Their brain looks almost a year older," despite being the same chronologic age.
Additional adjustment for measures of alcohol use, tobacco smoking, and hypertension at age 45 years did not change the results.
There was no statistically significant association between higher childhood blood lead level and cortical thickness or WMH volume in midlife.
One possible reason cortical thickness was unaffected in the sample is that cortical thickness "actually peaks very early on," then plateaus before decreasing, said Reuben.
Still a Problem
As for the finding that WMH was unaffected, one hypothesis is that such age-related outcomes do not manifest until later in life, he said.
"We don't expect to see a lot of those in middle-aged folks, but we do in older ones. My guess is that once they're older, we're going to see differences in white matter hyperintensity volume related to earlier lead exposure."
As for cognitive measures, after adjustments, each 5-μg/dL higher childhood blood lead level was associated with an additional 2.07-point lower score on the full-scale IQ (95% CI, −3.39 to −0.74; P = .002; β = −0.14).
Adults with higher childhood blood lead levels also scored worse than cohort peers on the informant-reported scale used to assess cognitive problems.
Reuben said he found the results of subjective tests informative.
"You can do pretty well on a test; it's a short event, there's nothing distracting you, and you can do your best. But subjective tests ask about everyday functioning, for example, losing keys or being distracted in conversations."
He noted that those with high childhood lead exposure "were already starting to display more of these everyday memory and attention problems."
He anticipates that these problems "will grow over time" and believes this cohort might be at higher risk for Alzheimer's disease in later years.
Children born after 1996, when lead was phased out as a fuel additive in the United States, may have had less exposure than their older counterparts. The decision to remove lead from gas "has already paid off hugely" by reducing children's risk, said Reuben.
However, although the problem with car exhaust has been addressed, children are still being exposed to lead. Some live in homes with peeling paint or live near lead-enriched soil from facilities that used to emit lead, or they attend schools with lead pipes, he added.
A "Key Contribution"
Commenting on the study for Medscape Medical News, Amy J. H. Kind, MD, PhD, associate professor of medicine, Division of Geriatrics, University of Wisconsin School of Medicine and Public Health, Madison, Wisconsin, said it "offers a key new contribution" to the literature on the environment and brain health, but it also "raises important questions" that need to be further addressed.
"Longitudinal follow-up of study participants over many years can provide a new window into the foundational causes of brain health and disease," said Kind.
The new research is part of the "ever increasing" evidence that events and exposures in childhood may have "profound implications for brain health" in later life, she said.
"Ultimately, there is much more research to be done to fully understand these associations," she said.
The Dunedin Multidisciplinary Health and Development Research Unit is supported by the New Zealand Health Research Council and the New Zealand Ministry of Business, Innovation and Employment. The study received support from the US National Institute on Aging and from the UK Medical Research Council. Additional support was provided by the Jacobs Foundation. Reuben and Kind report no relevant financial relationships.
JAMA. Published online November 17, 2020. Abstract
For more Medscape Neurology news, join us on Facebook and Twitter.
Medscape Medical News © 2020

Send news tips to news@medscape.net.
Cite this: Childhood Lead Exposure Exacts a Heavy Toll on the Adult Brain - Medscape - Nov 18, 2020.