The first guidelines for postoperative opioid prescribing for children and adolescents suggest considering alternatives to opioids for pain control and thinking in terms of stewardship when opioids are needed.
Opioids are often prescribed for children and adolescents to alleviate postsurgical pain, but they may increase the risk for opioid use disorder or high-risk behavior, such as initiating heroin use, later in life. Evidence-based guidelines for minimizing exposure of children and teens to opiates have been lacking.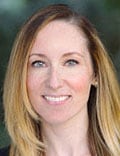 "While the opioid epidemic has been in the spotlight for the past several years, we found that there was no consensus from surgical professionals on how opioid prescribing impacts children, and [there is] a wide variation in practice patterns across the country," first author Lorraine I. Kelley-Quon, MD, from the Division of Pediatric Surgery, Children's Hospital of Los Angeles, Los Angeles, California, told Medscape Medical News.
To fill that evidence gap, a multidisciplinary expert panel identified 14,574 potentially relevant articles in the medical literature published between 1988 and 2019. After setting aside preclinical investigations and case reports, they synthesized evidence reported in 217 articles into a broad framework for opioid prescribing for children and teens undergoing surgery.
During a 2-day in-person meeting, the group generated 20 guideline statements, which were then reviewed, edited, and endorsed by pediatric surgical specialists, the American Pediatric Surgery Association Board of Governors, the Section on Surgery Executive Committee of the American Academy of Pediatrics, and the American College of Surgeons Board of Regents.
The guidelines, published online November 11 in JAMA Surgery, provide background as well as recommendations. The first six delineate risks associated with opiate prescribing to children and adolescents. Statement 7 summarizes the challenge: "The optimal postoperative regimen should balance adequate pain relief for recovery while minimizing adverse effects."
Guidelines 8 through 14 address alternatives to opiates, both during a procedure and after, and endorse US Food and Drug Administration guidelines on limiting use of tramadol and codeine for children younger than 18 years. The remaining guidelines comprise messaging and education suggestions.
The guidelines should be considered as a whole, with each recommendation given equal importance, said Kelley-Quon. She cited three main tenets:
"First, opioid misuse is a significant risk, especially for adolescents. Second, many effective non-opioid alternatives have been proven to be effective in managing pain for children after surgery. And third, patients and families need to be educated about what an opioid is, how it should be used, the risks associated with prescription opioid use, and how to safely dispose of leftover opioids."
She compared the use of opioids to antibiotic use, noting that stewardship is necessary.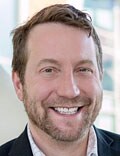 Scott Schwantes, MD, director of the Pediatric Pain Program at Children's Minnesota, agrees. "While we have all been receiving the message over the past few years on responsible opioid prescribing practices, I greatly appreciate that this article has gone into depth to highlight the rationale behind doing so. It is eye-opening to see the evidence of how quickly overprescribing opioids can lead to diversion, abuse, and evolve into heroin use.
"Having this evidence clearly outlined helps to move this issue from the relatively academic awareness that there is a problem to the practical reality that it exists and that we, as prescribers, play an instrumental role in being a part of the solution," he said.
A limitation of the study is the absence of information on procedure-specific opioid prescriptions, a point that Adam C. Alder, MD and Dai H. Chung, MD, pediatric surgeons at the University of Texas Southwestern Medical Center, Dallas, Texas, make in an invited commentary.
But that granularity is coming. "We anticipate updating the present guidelines to provide recommendations outlining appropriate dosing of oral morphine equivalent after specific procedures and evidence-based storage and disposal recommendations," Kelley-Quon and colleagues write.
JAMA Surg. Published online November 11, 2020. Abstract, Commentary
For more news, follow Medscape on Facebook, Twitter, Instagram, and YouTube.
Medscape Medical News © 2020

Send news tips to news@medscape.net.
Cite this: First Guidelines for Post-Op Opioids in Teens, Kids - Medscape - Nov 18, 2020.