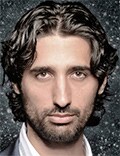 A commonly used newborn hearing test shows promise in the early detection of autism spectrum disorder (ASD), new research shows.
Results from one of the largest studies of its kind show the auditory brainstem response (ABR) test, which is carried out on most newborns, represents "a huge untapped potential" to detect autism, lead author Oren Miron, research associate, Department of Biomedical Informatics, Harvard Medical School, Boston, Massachusetts, and a PhD candidate at Ben Gurion University in Beersheba, Israel, told Medscape Medical News.
"The findings further reinforce our understanding that autism, in many cases, has a sensorial and auditory aspect to it," said Miron, adding that an adverse response to sound is one of the earliest behavioral signs of autism.
The research was published online October 31 in Autism Research
Early Intervention Critical
Autism spectrum disorder (ASD), which involves problems in social communication and interaction, affects an estimated one in 59 children. Early identification and intervention are critical for improving outcomes and decreasing the economic burden associated with ASD.
The ABR test, which is used for Universal Newborn Hearing Screening (UNHS), uses surface electrodes to measure auditory nerve and brainstem responses to sound.
Previous studies identified abnormal ABR amplitude in children with ASD. However, it's unclear whether healthy newborns who later develop autism also show ABR differences vs those who don't develop the disorder.
Researchers used UNHS data, which allowed them to examine a larger, younger, and healthier sample compared with previous studies. The study included 321 newborns later diagnosed with ASD and 138,844 controls without a subsequent ASD diagnosis.
The mean ABR testing age was 1.76 days for newborns later diagnosed with ASD and 1.86 for those in the non-ASD group.
The ASD group was 77% male and the non-ASD group was 51% male. The rate of neonatal intensive care unit admission was 8% in the ASD group and 10% in the non-ASD group.
The hearing test involves placing an earpiece in the baby's ear and delivering a click sound at 35 dB above normal hearing level (nHL) at a rate of 77 clicks per second in the right ear and 79 clicks per second in the left ear.
Brainstem Abnormalities?
The clicks create electrical activity, which is recorded by a surface electrode and used to extract the ABR waveform. When a sound reaches the brain stem, it creates five consecutive waveforms — waves I, II, III, IV, and V.
Previous studies focused on wave V, which is easiest to detect. The current study used low intensity sound that resulted in a weaker signal.
To overcome this low intensity issue, researchers focused on the negative drop (latency) after the wave V (Vn), which is easier to detect, and on the ABR phase, or entire waveform. They illustrated the differences between the ASD and non-ASD groups in a series of graphs.
Results showed that the ABR phase in the right ear was significantly prolonged in the ASD vs non-ASD group (P < .001). ABR phase in the left ear was also significantly prolonged in the ASD group (P = .021)
Vn latency in the right ear was significantly prolonged in the ASD group compared with the non-ASD group (P = .048); however, this was not the case in the left ear.
The prolongation could mean that the V-negative wave might appear after 8 ms in normally developing children compared with 8.5 or 9 ms in children with autism, said Miron.
The new study is the first to show V-negative and phase abnormalities are associated with ASD, the authors note. The brainstem prolongation could be due to anatomical abnormalities in the brainstem in individuals with ASD, they add.
Present Before Birth?
The presence of ABR biomarkers of ASD in the first weeks after birth suggests the disorder is likely present before birth in a large group of these individuals, the researchers note.
It's possible the ABR test could be modified to use lower intensities not only to detect hearing impairment but autism risk, said Miron. "The test has been optimized to detect hearing impairment, and it does so brilliantly and helps thousands of children. We want to do the same kind of optimization for autism."
This could lead to earlier behavioral diagnoses, which, in turn, could lead to earlier treatment and better outcomes for children with ASD, said Miron.
At this time, the level of prolongation to detect ASD is unclear. "I would think a lot of people would want to make it one standard deviation, but it depends on a lot of factors, including for example, whether a baby is pre-term," said Miron.
More research and better accuracy and specificity are needed before the newborn hearing test is clinically useful.
He noted that the hearing test is only one marker of autism and that it could potentially be combined with other behavioral signs and genetic markers to facilitate earlier diagnosis and treatment and improve outcomes for patients with ASD.
Future research by his group will investigate whether the degree of auditory prolongation relates to autism severity. They also plan to research ASD subgroups including children with comorbid epilepsy.
Terrific, Clever Research
Commenting for Medscape Medical News, Jeremy Veenstra-VanderWeele, MD, professor, child and adolescent psychiatry, Columbia University, New York City, said the study is "terrific" and a "clever use" of an existing dataset.
"They showed a difference between a large group of kids with autism and a large group of kids without."
However, he added, more research is needed before the test can be used as an autism screening tool.
"In order for this to be a screening test that could be broadly applied you would need to identify a cut-off where you'd think a child was at risk for autism, and if you look at the graphs in the article, there are no clear cut-offs," said Veenstra-VanderWeele.
To turn this into a useful test, "you would have to establish sensitivity and specificity, you would have to look not just at the comparison of kids with autism and kids without but apply it in a predictive way in a second population."
The study authors and Veenstra-VanderWeele have reported no relevant financial relationships. Veenstra-VanderWeele is an associate editor at Autism Research, which published the article, but he did not handle or view it before being interviewed.
For more Medscape Psychiatry news, join us on Facebook and Twitter.
Medscape Medical News © 2020 WebMD, LLC

Send comments and news tips to news@medscape.net.
Cite this: Common Newborn Hearing Test Promising for Early Detection of Autism - Medscape - Nov 17, 2020.