Editor's note: Find the latest COVID-19 news and guidance in Medscape's Coronavirus Resource Center.
The Moderna mRNA-1273 vaccine, in development to prevent COVID-19, yielded 94.5% efficacy in early results and is generally well tolerated, the company announced early Monday. The product can be stored at refrigeration temperatures common to many physician offices, pharmacies, and hospitals.
The first interim results of the phase 3 COVE trial included 95 participants with confirmed COVID-19. An independent data safety monitoring board (DSMB), which was appointed by the National Institutes of Health, informed Moderna that 90 of the patients who were positive for COVID-19 were in a placebo group and that five patients were in the mRNA-1273 vaccine group, resulting in a vaccine efficacy of 94.5% (P < .0001).
Interim data included 11 patients with severe COVID-19, all of whom were in the placebo group.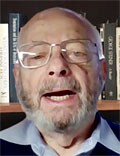 "This is a very exciting time to be talking about vaccines for COVID-19," Barry Bloom, PhD, the Joan L. and Julius H. Jacobson Research Professor of Public Health and former dean of the Harvard T. H. Chan School of Public Health, Boston, Massachusetts, said during a news briefing.
"In the past week we've had preliminary results of two randomized, double-blind controlled trials ― two different structured mRNA vaccines made by two different companies, being tested in a total of about 60,000 people," he added. "The results for protection against disease are at the level of 90% or better, which I think is probably better than almost any expert's expectation."
"This positive interim analysis from our Phase 3 study has given us the first clinical validation that our vaccine can prevent COVID-19 disease, including severe disease," said Stéphane Bancel, chief executive officer of Moderna, said in a statement.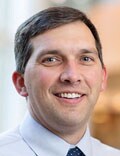 "The efficacy data released by Moderna is exciting," Richard Kennedy, PhD, co-director, Mayo Vaccine Research Group, Rochester, Minnesota, told Medscape Medical News. "This is the second set of efficacy data that we have received for RNA vaccines, with both vaccines [Moderna and Pfizer/BioNTech] showing very high efficacy rates."
The Moderna vaccine met its primary study endpoint, which was based on adjudicated data that were collected starting 2 weeks after the second dose of mRNA-1273. The interim study population included people who could be at higher risk for COVID-19, including 15 adults aged 65 years and older and 20 participants from diverse communities.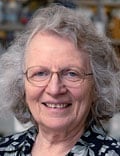 "It's fantastic, like the Pfizer vaccine being 90% effective," Betty Diamond, MD, director of the Institute of Molecular Medicine at the Feinstein Institutes for Medical Research in Manhasset, New York, told Medscape Medical News.
Diamond pointed out that questions concerning long-term immunity and the types of patients who became sick in the COVE study remain unanswered, "but from the numbers, it looks like it's pretty good across the board," she said.
Safety Data
The DSMB also reviewed safety data for the COVE study interim results. The vaccine was generally safe and was well tolerated, as determined on the basis of solicited adverse events (AEs). Most AEs were mild to moderate and were generally short-lived, according to a company news release.
Injection site pain was reported in 2.7% of participants after the first dose. After the second dose, 9.7% of participants reported fatigue, 8.9% reported myalgia, 5.2% reported arthralgia, 4.5% reported headache, 4.1% reported pain, and 2.0% reported erythema or redness at the injection site.
The Moderna vaccine safety information "is especially important, given that we do not have any licensed RNA vaccines," Kennedy said. "The reported side effects were similar in frequency and severity to what we see with other vaccines ― which is also promising news."
It is likely that rare side effects, if any, will not emerge until millions of doses have been administered, he said. This caveat applies to all vaccines, not just mRNA vaccines, "but since we do not have any past history with RNA vaccines, this will remain an area that is watched carefully."
Moderna plans to request emergency use authorization (EUA) from the US Food and Drug Administration in the coming weeks. The company expects that the EUA will be based on more data from the COVE study, including a final analysis of 151 patients with a median follow-up of more than 2 months. Moderna also plans to seek authorizations from global regulatory agencies.
The company expects to have approximately 20 million doses of mRNA-1273 ready to ship in the United States by the end of the year. In addition, the company says it remains on track to manufacture 500 million to 1 billion doses globally in 2021.
Moderna is developing distribution plans in conjunction with the Centers for Disease Control and Prevention, the federal government's Operation Warp Speed, and McKesson, a COVID-19 vaccine distributor contracted by the US government.
Refrigeration Requirements
The mRNA-1273 vaccine can be shipped and stored for up to 6 months at –20° C (about –4° F), a temperature maintained in most home or medical freezers, according to Moderna. The company expects that after the product thaws, it will remain stable at standard refrigerator temperatures of 2° to 8° C (36° to 46° F) for up to 30 days within the 6-month shelf life.
"Moderna just released data extending the shelf life from 7 days to 30 days. The longer shelf life of the Moderna RNA vaccine at refrigerator temperatures (2° to 8° C, 36° to 46° F) is very good news. This will simplify storing, transporting, and distributing this vaccine," Kennedy said.
Because the mRNA-1273 vaccine is stable at these refrigerator temperatures, it can be stored at most physicians' offices, pharmacies, and hospitals, the company notes. In contrast, the similar Pfizer BTN162b2 vaccine ― early results for which showed a 90% efficacy rate, as reported by Medscape Medical News ― requires shipment and storage at "deep freeze" conditions of –70° C or –80° C, which is more challenging from a logistic point of view.
The ease of transportation and storage are pluses with this vaccine, Diamond said. "It's great that it just needs to be chilly."
Moderna's mRNA-1273 can be kept at room temperature for up to 12 hours after removal from a refrigerator for patient administration. The vaccine will not require dilution prior to use.
Going Forward
"This has been the worst week. I am currently rounding the hospital and seeing how [COVID-19] is impacting our community," Nadine Rouphael, MD, interim director of the Hope Clinic of Emory Vaccine Center in Atlanta, Georgia, and contact principal investigator for Emory's Treatment Evaluation Unit, a site for the Moderna vaccine clinical trial, said in a media briefing.
Rouphael thanked the local Atlanta community for participating in the study. "We had close to 700 participants, including many people from underrepresented minorities sign up," she said.
The work is not yet over, however. "We need more than two vaccines that work," she said. "Most are given as two doses. We have 7 billion people who need the vaccine, so we will need 14 billion doses. I still encourage people to participate in vaccine trials."
During the online Emory University news briefing, a reporter asked what will likely happen now to participants who were in the placebo arm of the Moderna vaccine study.
"A lot will depend on what the EUA is approved for ― all or specific populations," Colleen Kelley, MD, an associate professor of medicine in the Division of Infectious Diseases at Emory University School of Medicine, who is the principal investigator for the Moderna trial at one of the Atlanta sites, said during the briefing. "We want the best for our clinical trial participants, they have been very altruistic. We certainly wouldn't prevent them from getting a vaccine if it's available to them, but how is still under discussion."
Bloom pointed out that mRNA vaccines are novel and have never before been verified in phase 3 trials. "This is a tremendous advance both for the first set of vaccines against COVID-19 but also a new platform that can be used for other infectious threats," he said.
"It's a momentous occasion, and just the beginning of lot of good things coming in the way of vaccines," Bloom said.
More than 30,000 people older than 18 years in the United States are enrolled in the COVE study. The research is being conducted in collaboration with the National Institute of Allergy and Infectious Diseases and the Biomedical Advanced Research and Development Authority, part of the Office of the Assistant Secretary for Preparedness and Response at the US Department of Health and Human Services.
Bloom, Kennedy, Diamond, Rouphael, and Kelley have disclosed no relevant financial relationships.
November 11, 2020 — Editor's note: This article has been updated with comments from independent experts.
Damian McNamara is a staff journalist based in Miami. He covers a wide range of medical specialties, including infectious diseases, gastroenterology and neurology. Follow Damian on Twitter: @MedReporter.
For more news, follow Medscape on Facebook, Twitter, Instagram, and YouTube.
Medscape Medical News © 2020

Cite this: Moderna COVID-19 Vaccine: Interim Data Show 94.5% Efficacy - Medscape - Nov 16, 2020.