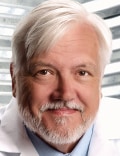 Do physician assistants (PAs) want to change their dependent relationships with physicians? We might not have history on our side — after all, the PA profession was created by physicians for physicians, more than 50 years ago. Does that mean we must forever be encumbered with the moniker "assistant" and merely talk about, rather than practice, true collaboration with physician colleagues? Or can we take control of our own profession, and our future?
I think we can, but we have work to do.
Power in Numbers
In the past five decades, PAs have earned a crucial role in America's healthcare system. According to the US Bureau of Labor Statistics, more than 125,000 PAs were practicing in the United States in 2019. We are found in just about every specialty and practice location. Workforce research continues to show that PAs render a quality of care equal to that of physicians in comparable practice settings.
The Association of American Medical Colleges (AAMC) estimates that the shortage of physicians in the United States, in both primary and specialty care, will grow. By 2033, AAMC projects the country will need an additional 54,100-139,000 physicians. Given that reality, PAs have stepped up to the plate to meet the demand for high-quality, cost-effective care, including the management of medically complex patients with chronic conditions. Within a decade, projected employment for PAs is expected to rise by 31%. But current laws governing PA scope of practice have not kept pace with the changing healthcare needs of the population.
One Step Forward
In March, with the pandemic under way, many PAs were frustrated with outdated regulations that blocked them from responding to the COVID-19 crisis where they were most needed, and the most burdensome regulation was the requirement for a supervising physician. Although some scope of practice restrictions were relaxed by the federal and state governments to build healthcare workforce capacity, we don't yet know whether these changes will become permanent, or whether previous scope of practice restrictions will be rapidly reinstated after the pandemic.
It might be a bit early to predict what will happen in the postpandemic era. But physician groups are already vehemently opposed to any permanent expansion of PA scope of practice, and they don't see any reason not to reinstate former scope of practice restrictions. The American Medical Association (AMA) maintains their position on independent practice of medicine by any individual who has not completed requirements for licensure to engage in the practice of medicine and surgery. The AMA also opposes legislative efforts to establish autonomous regulatory boards — outside of the authority of state medical boards — to license, regulate, and discipline PAs.
Why the Resistance?
Our physician colleagues keep coming back to different numbers: 28 months of PA school vs 7 years, at a minimum, for physicians. But does duration of education ultimately matter? Studies comparing PAs with primary care physicians measuring patient outcomes and satisfaction find that the two professions are essentially indistinguishable.
Citing patient safety concerns, physician groups believe that physicians must carry the ultimate responsibility for the care of patients and that changing PA scope of practice undermines the patient-physician relationship. Some physicians even perceive the increasing number of PAs as a threat to their profession.
Of note, physicians are also largely against independent practice for nurse practitioners (NPs) in states that still require supervision by physicians. The California legislature just passed an autonomous practice law for NPs, opposed by physicians although hospital systems supported it. Both sides seem to formulate their position with financial interests in mind, making this a complex issue.
'Independent' Practice
The term dependent (or interdependent) has been used to describe the physician/PA relationship since the early days of the profession. Most state laws are very prescriptive in how they define this relationship.
Does it really matter? Yes. The legislative requirement for a supervising physician has hindered PA practice and blocked professional career opportunities. For example, PAs have been limited in their ability to respond to changing market demands in response to the COVID-19 pandemic. Potential employers found it easier (with less red tape) to hire NPs instead of PAs.
Healthcare has changed. Although as a group, PAs are seeking more autonomy, in today's healthcare environment, there is no such thing as truly "independent practice." PAs will continue to collaborate with, consult with, and refer patients to other healthcare providers as needed, even if practice barriers are eliminated.
What's in a Name?
To accomplish the goal of expanded scope of practice in all states, the PA profession will need to mount a concentrated effort to change antiquated state statutes. But questions remain.
The goal is for PAs to become licensed independent practitioners, defined as individuals able to provide care and services, without direction or supervision, as consistent with the scope of the individual's license.
But that may require that we first deal with our very name: physician assistant. A number of years ago it was proposed that the name be changed to physician associate, to reflect the collaborative relationship rather than the "assistant" role. In a recent survey, more than 90% of PAs reported that the term assistant represented a disconnect with their professional role in healthcare.
PAs are well-prepared to rise to this challenge. But first, we must resolve the dichotomy within the profession. I would like to see PAs and our professional associations speak with a single united and consistent voice and develop a comprehensive plan to move forward for the benefit of the profession and, ultimately, our patients.
Randy D. Danielsen, PhD, PA-C, is a former Air Force corpsman, retiring as a lieutenant colonel after 28 years. He earned a Masters in PA Studies (MPAS) from the University of Nebraska with an emphasis in internal medicine in 1997 and his Doctor of Philosophy from the Union Institute & University in 2003. Throughout his career, he has been a clinician, PA educator, author, and editor.
Follow Medscape on Facebook, Twitter, Instagram, and YouTube
Medscape Internal Medicine © 2020 WebMD, LLC

Any views expressed above are the author's own and do not necessarily reflect the views of WebMD or Medscape.
Cite this: Dependent No Longer? PAs Contemplate Their Future - Medscape - Nov 09, 2020.