New data document the global fallout for rheumatology patients when hydroxychloroquine (HCQ) supplies were being diverted to hospitals for COVID-19 patients.
Demand for HCQ soared on evidence-lacking claims that the drug was effective in treating and preventing SARS-CoV-2 infection. Further research has since shown HCQ to be ineffective for COVID-19 and potentially harmful to patients.
But during the height of the COVID-19-related hype, patients worldwide with autoimmune diseases, particularly lupus and rheumatoid arthritis, had trouble getting the pills at all or couldn't get as many as they needed for their chronic conditions.
Emily Sirotich, MSc, a PhD student at McMaster University in Hamilton, Canada, presented data at ACR Convergence 2020 demonstrating that the severity of shortages differed widely.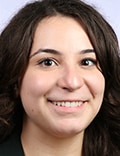 Whereas 26.7% of rheumatology patients in Africa and 21.4% in southeast Asia said their pharmacy ran short of HCQ — which was originally developed as an antimalarial drug but has been found effective in treating some rheumatic diseases — only 6.8% of patients in the Americas and 2.1% in European regions reported the shortages.
"There are large regional disparities in access to antimalarials whether they were caused by the COVID-19 pandemic or already existed," she told Medscape Medical News.
Global Survey Polled Patient Experience
Sirotich's team analyzed data from the Global Rheumatology Alliance Patient Experience Survey.
They found that from 9393 respondents (average age 46.1 years and 90% female), 3872 (41.2%) were taking antimalarials. Of these, 230 (6.2% globally) were unable to keep taking the drugs because their pharmacy ran out.
Researchers evaluated the effect of drug shortages on disease activity, mental health, and physical health by comparing mean values with two-sided independent t-tests to identify significant differences.
They found that patients who were unable to obtain antimalarials had significantly higher levels of rheumatic disease activity as well as poorer mental and physical health (all P < .001).
The survey was distributed online through patient support groups and on social media. Patients with rheumatic diseases or their parents anonymously entered data including their rheumatic disease diagnosis, medications, COVID-19 status, and disease outcomes.
Sirotich said they are currently gathering new data to see if the gaps in access to HCQ persist and whether the physical and mental consequences of not having the medications continue.
Hospitals Stockpiled HCQ in US

Michael Ganio, PharmD, senior director of pharmacy practice and quality at the American Society of Health-System Pharmacists (ASHP), told Medscape Medical News that hospitals in the US received large amounts of HCQ in late spring and early summer, donated by pharmaceutical companies for COVID-19 before the lack of evidence for efficacy became clear.
Hospitals found themselves sitting on large quantities of HCQ they couldn't use while prescriptions for rheumatology outpatients were going unfilled.
It is only in recent months that the US Department of Health and Human Services has given clear direction to hospitals on how to redistribute those supplies, Ganio said.
"There's no good real good way to move a product from a hospital to a [drug store] down the street," he said.
The US Food and Drug Administration now lists the HCQ shortages as "resolved."
Declined Prescriptions Have Frustrated Physicians
Brett Smith, DO, a pediatric and adult rheumatologist in Alcoa, Tennessee, said he was frustrated by pharmacies declining his prescriptions for HCQ for patients with rheumatoid arthritis.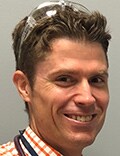 "I got notes from pharmacies that I should consider alternative agents," he told Medscape Medical News. But the safety profiles of the alternatives were not as good, he said.
"Hydroxychloroquine has no risk of infection and no risk of malignancy, and they were proposing alternative agents that carry those risks," he said.
"I had some people with RA that couldn't get [HCQ] that had a substantial increase in swollen joints and pain without it," he said.
Smith said some patients who use HCQ for off-label uses such as certain skin disorders still aren't getting the drug, as off-label use has been discouraged to make sure those with lupus and RA have enough, he said.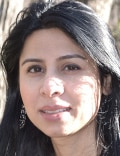 Saira Sheikh, MD, director of the University of North Carolina Rheumatology Lupus Clinic in Chapel Hill, told Medscape Medical News that during the summer months pharmacists required additional documentation of the diagnosis of autoimmune disease, resulting in unnecessary delays even when patients had been on the medication for many years.
She said emerging research has found patient-reported barriers to filling prescriptions, interruptions in HCQ treatment, and reported emotional stress and anxiety related to medication access during the COVID-19 pandemic.
"This experience with HCQ during the COVID-19 pandemic," Sheikh said, "teaches us that while swift action and progress to address the immediate threats of the pandemic should be commended, it is important that we move forward in a conscious manner, guided by an evidence base that comes from high-quality research, not from rushed judgments based on preliminary studies, or pressure from political leaders."
Sirotich, Smith, Sheikh and Ganio have disclosed no relevant financial relationships.
American College of Rheumatology (ACR) 2020 Annual Meeting: Abstract 0007. Presented November 6, 2020.
Marcia Frellick is a freelance journalist based in Chicago. She has previously written for the Chicago Tribune, Science News and Nurse.com and was an editor at the Chicago Sun-Times, the Cincinnati Enquirer, and the St. Cloud (Minnesota) Times. Follow her on Twitter at @mfrellick.
For more news, follow Medscape on Facebook, Twitter, Instagram, and YouTube.
Medscape Medical News © 2020 WebMD, LLC

Send comments and news tips to news@medscape.net.
Cite this: COVID-19-Related HCQ Shortages Affected Rheum Patients Worldwide - Medscape - Nov 05, 2020.