A complaint against a Texas doctor who was reported for malpractice to the state medical board for apparently prescribing hydroxychloroquine to treat several coronavirus patients has been dismissed, says a story in The Texan, a subscription-based news organization.
The doctor, Richard Urso, MD, a Houston ophthalmologist, has been an outspoken proponent of hydroxychloroquine and is a member of America's Frontline Doctors, a group that gained attention this summer for airing what some in the more mainstream medical community regarded as "outrageous claims" about the virus and its treatment.
In the complaint against him, Urso was accused of violating the state's Medical Practice Act, which sets out the rules for practicing doctors and other healthcare professionals.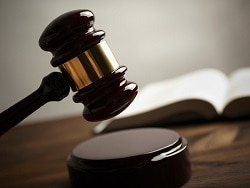 In an October 16 letter to Urso, though, the Texas Medical Board (TMB) said it was dismissing the complaint against him because it had "determined there was insufficient evidence to prove that a violation of the Medical Practice Act [had] occurred." Although the board didn't specifically mention hydroxychloroquine, it noted that Urso's care of three patients was "appropriate" and that his use of social media to "discuss treatments for COVID-19" met the standard of care.
Why did the TMB feel compelled to investigate the complaint against Urso — or any doctor who uses alternative medicine to treat COVID-19? The answer is in an earlier press release.
On July 31, the TMB advised such doctors to tread carefully, urging them to refer to applicable "laws and Board rules." It further noted: "If the Board were to receive a complaint, it would be reviewed following the Board's standard enforcement process.... The Board may also investigate complaints for false, misleading or deceptive advertising, which could include for assuring a permanent cure for an incurable disease."
The next month, TMB President Sherif Z. Zaafran, MD, an anesthesiologist, felt the need to further clarify the board's position: "The Texas Medical Board has never prohibited the use of Hydroxychloroquine alone, or in conjunction with other drugs, for the treatment of COVID-19. In fact, the TMB does not prohibit any drug or treatment.... The off-label use of Hydroxychloroquine as an alternative therapy for COVID-19 patients is completely permissible" as long as "physicians...provide full disclosure of treatment options, side effects, and obtain informed consent."
In mid-June, the US Food and Drug Administration (FDA) revoked the emergency use authorization of hydroxychloroquine (and chloroquine) to treat COVID-19. Earlier, the FDA cautioned against the use of either drug "outside of the hospital setting or a clinical trial due to risk of arrhythmias."
Case Involving Nursing Assistant Who Murdered Seven Vets Sees Settlement With Families
The federal government has reached a tentative settlement with the families of six veterans who died at the Louis A. Johnson Veterans Affairs Medical Center, in Clarksburg, West Virginia, according to a news report on CNN.com, among other news outlets.
The government's deal follows a July guilty plea by former VA healthcare worker Reta Mays, who admitted to killing seven veterans by injecting them with lethal doses of insulin. (As a nursing assistant at the medical center, Mays was not authorized to administer any medication, including insulin.) She was charged with seven counts of second-degree murder and one count of assault with intent to commit murder. Her sentencing will take place in February 2021.
The veterans died between July 2017 and June 2018. Each succumbed to severe hypoglycemia as a result of the injections. Some patients did not have diabetes, and none was being treated in the intensive care unit or was close to death.
Concerns about Mays first surfaced in June 2018 when a doctor at the facility noted that several patients, including a number of patients who did not have diabetes, experienced suspicious episodes of hypoglycemia. Soon after, hospital officials relieved Mays of her patient care duties. The following year, the US Department of Veterans Affairs (VA) announced it was investigating 11 suspicious deaths. Almost immediately, agents from the VA Office of Inspector General named Mays "a person of interest."
The families received settlements ranging from $700,000 to $975,000. Although the current inflation-adjusted cap for noneconomic damages in West Virginia for wrongful-death cases is $700,000, some of the families received larger awards because of their individual financial circumstances. One factor in the decision was whether or not they had pensions.
At press time, the settlements awaited court approval, which was expected to be handed down in November.
Attorney Charged With Trying to Scam Hospital System
A well-known Baltimore plaintiff's lawyer has been accused by federal prosecutors of attempting to extort the University of Maryland Medical System (UMMS) over its organ transplant program, The Baltimore Sun reports.
According to the prosecutors, the attorney demanded that UMMS pay him $25 million, disguised as a consulting arrangement, or he would publicly claim that the system had transplanted diseased organs into patients without their knowledge.
The attorney declined to comment to the newspaper on the latest charges, but in July, after UMMS filed a complaint against him with the state's attorney grievance commission, he told The Baltimore Sun that he had done nothing wrong and that the complaint was an effort to silence him. He explained that he had tried to become a paid consultant with UMMS — but only to help it remedy its "misconduct" and "prevent any future tragedies."
"I'm really the victim, to be honest with you," he said at the time. "Unfortunately I'm being portrayed as the villain." (In the past, UMMS paid settlements in two cases brought by this attorney and his associates.)
As part of the new indictment against him, federal authorities say they have recorded evidence to the contrary. "You'll use me when you want me, if at all," the attorney allegedly said. "You know, when you need me, you know, you'll call me once a month or you'll have lunch with me once a month, and you'll get advice from me. Hopefully, nothing will ever surface, no cases or anything. I don't think they will."
According to the indictment, he was also ready to launch an advertising campaign against UMMS, employing, among other weapons, a video entitled "Caught Red Handed." In 2019, UMMS was urged by its outside counsel to contact the FBI, which it did. Agents subsequently recorded several of his conversations with hospital officials.
In addition to attempted extortion, the attorney, who has a residence in Miami Beach, Florida, is accused of multiple violations of the Travel Act, which, among its provisions, forbids interstate travel to engage in unlawful acts, including extortion.
For its part, UMMS defended its organ transplant program, noting that it routinely handles "the most complex cases that other transplant centers have declined."
The attorney has agreed to a temporary suspension of his law license pending adjudication of the charges against him. He could face as many as 20 years in prison if convicted.
Do you think Urso should have been reprimanded for prescribing hydroxychloroquine to COVID patients? Tell us what you think in the comments.
The content contained in this article is for informational purposes only and does not constitute legal advice. Reliance on any information provided in this article is solely at your own risk.
Wayne J. Guglielmo, MA, is an independent journalist based in Mahwah, New Jersey.
For more news, follow Medscape on Facebook, Twitter, Instagram, and YouTube.
Medscape Business of Medicine © 2020

Send news tips to news@medscape.net.
Cite this: Doc Who Used Hydroxychloroquine Met Standard of Care, Says Med Board; More - Medscape - Nov 03, 2020.