Fewer than one third of women hospitalized with influenza receive the recommended flu vaccine, according to a study using data over nine flu seasons.
Researchers analyzed data from 9652 women ages 15-44 who were hospitalized with laboratory-confirmed influenza from October through April during the 2010-2019 influenza seasons. Data were pulled from the US Influenza Hospitalization Surveillance Network (FluSurv-NET).
Of those women, 2697 (28%) were pregnant. Median age was 28 and median gestational age was 32 weeks. Those studied included 36% who were non-Hispanic white; 29% non-Hispanic black; and 20% Hispanic women.
Some 89% of the women, pregnant and nonpregnant, received antivirals while in the hospital but only 31% reported they had received the flu vaccine in the current season, despite guideline recommendations citing clear evidence that vaccination is safe for mother and baby.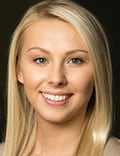 Rachel Holstein, MPH, an epidemiology and information science fellow at the Centers for Disease Control and Prevention (CDC), who presented her team's work as part of IDWeek 2020, explained that the mother's vaccination can help protect the baby from flu infection for several months after birth, before the baby can be vaccinated.
She noted that pregnant women are at high risk for influenza-associated hospitalization.
"Changes in the immune system, heart, and lungs during pregnancy make pregnant women, and women up to 2 weeks postpartum, more prone to severe illness from flu, including illness resulting in hospitalization," she told Medscape Medical News,
"Vaccination has been shown to reduce the risk of flu-associated acute respiratory infection in pregnant women by up to one half," she said. "A 2018 study showed that getting a flu shot reduced a pregnant woman's risk of being hospitalized with flu by an average of 40%."
FluSurv-NET data show hospitalizations were more common in the third trimester of pregnancy compared with the first and second, Holstein said. The most common underlying conditions among these women were asthma (23%) and obesity (10%), and 12% were current tobacco smokers. Overall, 5% of pregnant women with flu required ICU admission, 2% needed mechanical ventilation, and 6% developed pneumonia.
Vaccine Uptake Lowest in First Two Trimesters
Holstein said vaccine coverage was lowest among women in their first or second trimesters for all 9 seasons, and overall vaccination coverage increased significantly over time.
Uptake also differed by age. The data showed coverage was lower among women aged 15-34 years compared with women 35 years and older (34% vs 50%).
"It was as low as 15% among pregnant women aged 15-34 years in the 2011-12 season," she added.
Jeanne Sheffield, MD, director of the Division of Maternal-Fetal Medicine at Johns Hopkins Medicine in Baltimore, Maryland, told Medscape Medical News the low uptake of vaccine shown in this study is both familiar and frustrating.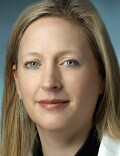 She said education from healthcare providers has improved, but women are nonetheless frequently fearful. She pointed out the widespread phenomenon of vaccine hesitancy in the general population.
Coverage was 45.3% among adults in the 2018-2019 flu season, 8.2 percentage points higher than coverage during the 2017-18 season (37.1%) according to CDC estimates.
Added to that, she said, is further hesitancy when women believe vaccination could harm the unborn baby, despite "very good data that flu vaccine is safe in pregnancy, acceptable in pregnancy in all trimesters, and is optimal standard of care."
Holstein added, "We know from past research that a range of factors — including negative attitudes and beliefs about vaccines, less knowledge about and access to vaccines, and a lack of trust in healthcare providers and vaccines — can contribute to lower vaccination rates."
Healthcare providers play a key role in increasing flu vaccinations among pregnant women, she said.
"A provider recommendation, combined with an offer to administer a flu vaccine at the time of visit, remains one of the best ways to accomplish this," Holstein said.
Holstein and Sheffield have disclosed no relevant financial relationships.
IDWeek 2020: Abstract 128. October 21-25, 2020.
Marcia Frellick is a freelance journalist based in Chicago. She has previously written for the Chicago Tribune, Science News and Nurse.com and was an editor at the Chicago Sun-Times, the Cincinnati Enquirer, and the St. Cloud (Minnesota) Times. Follow her on Twitter at @mfrellick
For more news, follow Medscape on Facebook, Twitter, Instagram, and YouTube.
Medscape Medical News © 2020

Send news tips to news@medscape.net.
Cite this: Few Women Hospitalized for Influenza Have Been Vaccinated - Medscape - Oct 26, 2020.