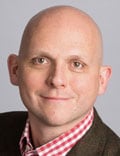 A high intake of dietary flavanols, compounds found in plant-based foods, is associated with significantly lower systolic and diastolic blood pressure, new research shows.
The results reinforce the message that dietary interventions, especially those that emphasize fruits and vegetables, "can have a beneficial effect on blood pressure," lead author Gunter Kuhnle, Dr rer nat, professor of nutrition and food science, University of Reading, UK, told Medscape Medical News.
However, the study did not show a statistically significant association between biomarkers of flavanol intake and cardiovascular disease (CVD) incidence or mortality.
The study was published online October 21 in Scientific Reports.
Inverse Association Between Flavanols and Blood Pressure
Flavan-3-ols (flavanols) are a major class of dietary bioactives commonly found in pome fruits, especially apples, as well as berries, cocoa-derived products, red wine, and leafy greens. However, tea "is undoubtedly the best source," said Kuhnle.
For the study, investigators developed two nutritional biomarkers to estimate flavan-3-ol intake.
"These novel biomarkers allow rigorous and more objective and accurate investigations into associations between actual flavan-3-ol intake and health in observational cohorts at scales relevant to human populations," they write.
The study included participants in the Norfolk cohort of the European Prospective Investigation into Cancer study (EPIC-Norfolk), a large cohort representative of older members of England's general population.
The English are known for their tea drinking, which makes the population ideal for investigating the impact of flavanols, said Kuhnle.
Participants attended a health examination during which investigators collected nonfasting urine samples and blood pressure data "at the same time, so the flavanols were still in the system," said Kuhnle. Study participants were also given 7-day dietary diaries.
Data on urine samples were adjusted for "specific gravity," which Kuhnle explained is the level of dilution due to water intake. Participants were divided into those with low or high biomarker concentrations based on the urine samples. Biomarker concentrations were available for 24,152 participants, and 55% were women.
Researchers used several models, each adjusted for various factors, some of which included age, body mass index, smoking status, physical activity, baseline health, and family history. They calculated the estimated differences in systolic and diastolic blood pressure in men and women between low (10th percentile) and high (90th percentile) biomarker concentrations.
Results showed that participants with the highest 10% of flavanol intake had a blood pressure on average 1-3 mm Hg lower than those with the lowest 10% of intake.
The differences in effect sizes for the two biomarkers were negligible. Subgroup analyses showed the effect was more pronounced in participants at higher risk of developing CVD, in particular older patients and those with hypertension.
Kuhnle likened the reduction in blood pressure from high flavanol intake to what could be achieved with dietary interventions such as the Mediterranean diet, which emphasizes fresh fruits and vegetables, or the low-salt Dietary Approaches to Stop Hypertension (DASH) diet.
The study results "clearly show an inverse association" between flavan-3-ols and blood pressure, and "thereby contribute to the data available to investigate a causal effect," the investigators note.
The specific molecular mechanisms underlying the cardiovascular effects of flavanols remain unclear. However, research suggests flavanols can affect immune function and remodeling of the vascular structure, said Kuhnle
"There are a lot of ideas about possible mechanisms, but these haven't really been nailed down yet," he added.
The investigators found only a weak correlation between the biomarker results and self-reported food intake, which Kuhnle found to be the most exciting part of the study.
"It essentially supports our assumption that self-reporting doesn't work for compounds like flavanols," he said. "There's a huge variability in food composition," for example, one cup of tea can have a wide range of flavanol levels depending on the source of the tea leaves and how the beverage is prepared, he explained.
In contrast, nutritional biomarkers, which are assessed by measuring the systemic presence of dietary compounds or their metabolites, can enable objective and accurate estimates of intake "and does not just reflect dietary patterns," the authors note.
The researchers also examined incident CVD events, such as stroke and mortality, over a median follow-up of 19.5 years, but found no significant link between these outcomes and flavanol intake.
"This can be explained by the magnitude of difference in systolic blood pressure observed, which would not be expected to have significant impact on individual CVD risk," the researchers write.
However, on a population scale, the reduction "can be quite important; it could make a difference on the risk of cardiovascular disease," said Kuhnle.
Whether supplements could boost flavanol to levels that could reduce CVD risk is unclear. However, the US-based Cocoa Supplement and Multivitamin Outcomes Study (COSMOS) may provide some answers.
This clinical trial is examining whether 600 mg/day of cocoa supplements or a common multivitamin reduce the risk of developing heart disease, stroke, and cancer over 5 years.
Nice Job
Commenting on the study for Medscape Medical News, Stephen Juraschek, MD, PhD, assistant professor of medicine, Harvard Medical School and Beth Israel Deaconess Medical Center, Boston, Massachusetts, whose expertise includes hypertension as well as diet and nutrition, described the study as "very interesting."
Despite the study's cross-sectional design, Juraschek said the investigators "did a nice job of trying to assess a number of confounding factors and really tried to account for some of them in their statistical modeling."
However, he added, it's possible that the study did not capture all potential confounders.
The biomarker approach has garnered "a lot of excitement" in nutrition studies, said Juraschek, adding that the UK "has been a leader" in this area. "I think biomarkers have tremendous promise" in nutrition research.
Using biomarkers may avoid recall bias — and memory problems — in older patients, said Juraschek. However, unlike the gold standard 24-hour urine collection, spot or random urine samples such as that used in the study "can be a little bit challenging," he said.
"They can be influenced by how much fluid you took in, or the last time you went to the bathroom, or if you had a lot of salt with your last meal," he explained.
However, there may still be an important role for diaries and questionnaires in dietary studies. "What I ate yesterday is strongly related with what I'm going to eat tomorrow and next month and throughout the year, so it's not completely meaningless in that regard," said Juraschek. "Some experts say they like self-reports to assess long-term consumption."
Also commenting for Medscape Medical News, Penny Kris-Etherton, PhD, distinguished professor of nutrition, Penn State, said she was "excited" to see the new study.
In addition to cutting back on sodium and decreasing body weight, increasing flavanol intake "is yet another strategy" to keep systolic and diastolic blood pressure below the recommended 120/80 mm Hg, said Kris-Etherton.
Eating more plant-based foods, including fruits, vegetables, whole grains, legumes, and nuts "aligns with American Heart Association current dietary recommendations," said Kris-Etherton.
And although the literature suggests flavonoids have antioxidant and anti-inflammatory effects, "now we're learning they play a role in controlling blood pressure," she said.
"We all know that fruits and vegetables are high in potassium, which has a blood pressure-lowering effect, and are also high in dietary nitrates and nitrites, which play a role in achieving healthy endothelium and healthy vasculature, but now we know that fruits and vegetables and plant foods have yet another compound that helps achieve healthy blood pressure, and that's the flavanols."
The development of the biomarkers was funded by Mars, a chocolate manufacturer. The study authors, Juraschek, and Kris-Etherton have reported no relevant financial relationships.
Sci Rep. Published October 21, 2020. Full text
For more Medscape Neurology news, join us on Facebook and Twitter.
Medscape Medical News © 2020 WebMD, LLC

Send comments and news tips to news@medscape.net.
Cite this: Apples, Berries, and Tea: Flavanols Effective for BP Lowering? - Medscape - Oct 23, 2020.