UPDATED October 22, 2020 // The original text has been updated to reflect Cincinnati Children's Hospital's IRB approval yesterday to expand enrollment in Pfizer's vaccine trial to 12- to 15-year-olds.
Sixteen-year-old Katelyn Evans of suburban Cincinnati rolled up the sleeve of her burgundy sweatshirt and waited for her shot — a chance to play a small role in combating the pandemic. The high school junior was among the first US teenagers younger than 18 to enter a clinical trial for a COVID-19 vaccine. And although she doesn't know whether she received a placebo or an actual dose, she is helping build evidence for how adolescents respond to the Pfizer-BioNTech vaccine.
Until now, children have been mostly sidelined in the race for a vaccine. The path to pediatric vaccination will require a gradual expansion of large adult trials into teens and then into younger children, according to experts. Last week, Pfizer became the first manufacturer to gain US Food and Drug Administration (FDA) approval to test the vaccine in children as young as 12 years of age. Meanwhile, AstraZeneca, whose trial is paused in the United States, is already vaccinating 5- to 12-year-olds in clinical trials in the United Kingdom.
Still, debate continues to swirl around the timeline for US pediatric trials. Some pediatric vaccine experts are urging swift action, but the National Vaccine Advisory Committee (NVAC), which sends its recommendations to US Assistant Secretary of Health Brett Giroir, MD, is signaling that pediatric trials should await the release of safety and efficacy data from adult trials. The earliest such data will likely come from the Pfizer trial and could come as soon as late November, according to the company. (Based on current safety data in adult trials, Moderna intends to start pediatric trials by the end of the year, if it receives regulatory approval, a company spokesperson said.)
Stephen Hahn, MD, FDA commissioner, likewise indicated that the agency would want to see "really robust safety and efficacy data" in adults before moving forward with a pediatric vaccine trial. "Of course, we want to expedite the development of a vaccine for children, but we want to make sure that's carefully done and thoughtfully considered," he said during a recent webinar hosted by Michael Osterholm, PhD, director of the Center for Infectious Disease Research and Policy at the University of Minnesota.

How Heavy Is Their Burden of COVID-19?
When to start pediatric trials is a question that requires weighing the potential risks of novel vaccines against possible benefits. "The burden of disease in children is so low that I don't think we can tolerate any adverse events in children," said NVAC member H. Cody Meissner, MD, chief of pediatric infectious disease at Tufts Children's Hospital, Boston, Massachusetts. Meissner is helping draft a panel recommendation that supports the "cautious but deliberate development" of phased trials.
Others look at the concept of burden more broadly. Since the pandemic began, 16-year-old Evans hasn't been able to sing in the school choir. This fall, she returned to in-person classes, but in choir, they simply beat out the rhythm with their hands. Singing is considered a high-risk activity in the time of COVID-19.
That may seem like a minor inconvenience, but it is just one of the many ways children's lives have been disrupted by the pandemic.
When looking at the numbers of Americans infected with SARS-CoV-2, children have been less severely affected than adults. By early October, about 700,000 children and teenagers had tested positive, accounting for about 10.7% of all cases, according to a compilation of state data. And some recent reports suggest that the cumulative proportion of COVID-19 cases in children is climbing relative to cases overall.
About 100 children and teenagers younger than 18 years of age have died and 1097 have developed a multi-inflammatory syndrome (MIS-C), which can affect the heart, lungs, kidneys, or other systems. Children also can transmit disease to older relatives. A recent report from the Centers for Disease Control and Prevention described the spread of COVID-19 from a 13-year-old girl to 11 family members.
"If we had a safe and effective vaccine…not only would [children] not get infected, but they may be able to return to a relatively normal childhood existence," said James Campbell, MD, a pediatric infectious disease specialist at the University of Maryland's Center for Vaccine Development, where two COVID-19 vaccines are being tested and a third trial is set to begin. "There are very large benefits that people are not talking about."
The American Academy of Pediatrics and other pediatric vaccine experts have urged swift action. To have a vaccine available for use before the start of school next fall, large pediatric trials would need to begin soon, said Evan Anderson, MD, a pediatric infectious disease physician and principal investigator for the Moderna and Janssen vaccine trials at Emory University, Atlanta, Georgia. "Let's get moving on these pediatric vaccine trials so we don't lose time and we can answer these important questions," he said.
Adult Data Not Enough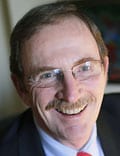 Looming over this conversation is a key question: How comfortable will parents be with signing up their children for an experimental COVID-19 vaccine? If the experience at the Cincinnati Children's Hospital is any indication, parents of adolescents are receptive.
Within the first day that Cincinnati Children's Hospital announced expansion of Pfizer's trial to 16- and 17-year-olds — with approval from the hospital's Institutional Review Board (IRB) — about 90 parents asked to enroll their children, said Robert Frenck, MD, a pediatric infectious disease physician and director of the Gamble Vaccine Research Center at Cincinnati Children's Hospital. On October 21, the center's IRB approved an extension of the trial to 12- to 15-year-olds, enabling enrollment to begin within days.
Pfizer and its partner BioNTech recently reported to investors that the ongoing Phase 3 trial in adults shows "mostly mild to moderate tolerability," with fatigue and chills as the primary adverse effects. "It's really been quite well-tolerated," said Frenck, who cochaired a National Institutes of Health workgroup with the University of Maryland's Campbell to draft a protocol for pediatric vaccination.
Frenck said the current trial expansion is unlikely to be large enough to establish efficacy in adolescents for an Emergency Use Authorization (EUA) or eventual licensure. He notes that Pfizer and BioNTech seek to enroll 600 adolescents who are 16 to 17 years old and another 2000 who are 12 to 15 years old. That enrollment size probably can't be used to assess whether the vaccine prevents infection, but could show evidence of safety and immunogenicity, as in a Phase 2 trial, he said.
Some vaccine experts favor a "bridging trial," initial smaller studies that look at the effects of different doses on different age groups. Circumventing that step means losing out on potentially important information about whether children need a higher or lower dose, said Greg Poland, who heads the Mayo Clinic's Vaccine Research Group.
"We are on the verge of having safety and efficacy data, and we have a time-tested regulatory pathway," he said. "Let's use it unless there is a justification for doing otherwise.
Vaccine experts agree on one point: pediatric data are vital, and licensing a vaccine for use in children shouldn't be based only on adult data. When the FDA issues an EUA, it will specify which populations are eligible for the emergency use. But a vaccine that becomes fully licensed could be used off-label — as many therapeutics are.
"This is important for kids and it's important for our society," Frenck said. "We really need to have a vaccine that's effective across the age ranges, and pediatric trials are our first step toward that."
Frenck's institution is receiving funds to conduct the Pfizer trial. In the past 5 years, he has also participated in clinical trials for GSK, Merck, and Meissa Vaccines.
Anderson serves as the Emory PI for the Moderna Phase 1 and 3 COVID-19 studies, and Janssen Phase 3 COVID-19 study. He has received personal fees from AbbVie, Pfizer, and Sanofi Pasteur for consulting, and his institution receives funds to conduct clinical research from MedImmune, Regeneron, PaxVax, Pfizer, GSK, Merck, Novavax, Sanofi Pasteur, Janssen, and Micron. He also serves on a safety monitoring board for Kentucky BioProcessing.
Campbell's institution has received funds to conduct clinical trials from the National Institutes of Health and several companies, including Merck, GSK, Sanofi, Pfizer, and Moderna. He has served pro bono on many safety and data monitoring committees.
Poland is the chair of a safety evaluation committee for novel investigational vaccine trials being conducted by Merck Research Laboratories and is a consultant on vaccine development for Merck, Avianax, Adjuvance Technologies, Valneva, Medicago, GlaxoSmithKline, Sanofi Pasteur, Emergent BioSolutions, Dynavax Technologies, Genentech, Eli Lilly, Janssen Global Services, Kentucky BioProcessing, and Genevant Sciences Corporation. He has patents related to vaccinia, influenza, and measles peptide vaccines and has received grant funding from ICW Healthcare Ventures for preclinical studies on a peptide-based COVID-19 vaccine.
Follow Medscape on Facebook, Twitter, Instagram, and YouTube.
Medscape Medical News © 2020

Cite this: Start Pediatric Vaccine Trials for COVID-19 Now, Experts Urge - Medscape - Oct 21, 2020.