The incidence of stroke following a transient ischemic attack (TIA) has decreased somewhat over the past 50 years but hardly at all during the past decade, a new meta-analysis shows.
"This systematic review and meta-analysis found that transient ischemic attack continues to be associated with a high risk of early stroke. However, the rate of post-TIA stroke might have decreased slightly during the past 2 decades," the authors conclude.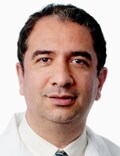 "In recent years, there has been a lot of advancement in the treatment of stroke but not so much improvement for TIA," senior author Ramin Zand, MD, Geisinger Neuroscience Institute, Danville, Pennsylvania, told Medscape Medical News.
"Many strokes happen in the first few days after a TIA, so it is of utmost importance to evaluate these patients quickly and get preventative treatments on board as soon as possible. Unfortunately, this does not always happen," he said.
"Speedy diagnosis and treatment of TIA is possibly even more important than for stroke, as no brain damage has yet occurred in TIA patients and we have the opportunity to stop such damage from occurring," Zand added.
The meta-analysis of all published studies of TIA outcomes from 1971 to 2019 was published online in JAMA Neurology on October 12. A total of 68 studies involving 206,455 patients were included.
The rate of subsequent ischemic stroke after TIA over the whole time span was estimated to be 2.4% within 2 days, 3.8% within 7 days, 4.1% within 30 days, and 4.7% within 90 days.
The authors evaluated the population with respect to three periods ― before 1999 (group A), from 1999 to 2007 (group B), and after 2007 (group C). These periods were chosen on the basis of changes to the guidelines on TIA made in 1999 and two important publications on TIA in 2007.
Results showed that there was a significant reduction in stroke following TIA after the change in the guidelines in 1999.
For the 2 days after TIA, stroke rates fell from 3.4% in group A (before 1999) to 2.1% in groups B and C.
Similarly, stroke rates within 7 days of TIA went from 5.5% before 1999 to 3.2% during the period 1999–2007 and to 2.9% after 2007.
For the period within 30 days of a TIA, stroke rates dropped from 6.3% pre-1999 to 3.4% in 1999–2207 and 2.9% after 2007.
Within 90 days of TIA, stroke rates were 7.4% pre-1999 and 3.9% in both 1999–2007 and after 2007.
Zand explained that some changes were made to the guidelines regarding TIA treatment in 1999, and in 2007, a couple of landmark publications on risk for stroke following TIA appeared.
"We thought these may have had an effect on subsequent stroke rates by raising awareness," he added.
"In 1999, after the guidelines changed, we did see a reduction in stroke after TIA," he said.
They were hoping to see another reduction after the publication of the landmark studies, which confirmed the high risk for stroke after TIA and the need for urgent management of the condition. "And because the system of care for stroke is improving, we thought this may also be the case for TIA," he noted. "But although rates reduced a little after 1999, they have since stabilized with no further improvement after 2007."
Zand suggested several reasons for this finding, including the fact that many people are not aware of the symptoms of TIA and that TIA should be regarded with the same urgency as stroke.
"There is a large variation in the treatment of suspected TIA ― some centers treat this as a medical emergency and admit patients with suspected TIA to hospital, while others do not approach TIA as an urgent situation. And although there has been a lot of public education related to stroke in recent years, this has not extended to TIA," he explained.
"Many clinicians may also not give the same level of importance to a suspected TIA as to a suspected stroke," he said.
Another problem is the lack of a good imaging biomarker for TIA and the many other conditions that mimic TIA, making a definite diagnosis difficult. "The TIA diagnosis is based on taking a thorough history and identifying TIA risk factors, whereas for stroke, we can see a clear deficit on imaging," Zand said.
"Our study included patients who had a diagnosis of TIA. As many TIA patients are not diagnosed, the actual incidence of stroke following a TIA is probably quite a bit higher than we reported," he added.
Zand called for better public education to raise awareness of TIA with the message to seek medical help quickly. "Symptoms of TIA are similar to stroke and include weakness, sensory changes, and visual deficits, but as these are transient and often resolve after a few minutes or hours, many people do not seek assistance. But they should go to ER urgently," he emphasized.
He also highlighted the need to improve the diagnosis and risk stratification of TIA for patients who do present with these symptoms or who have recently had these symptoms, with timely medical attention and intensive evaluation either in a hospital or in a TIA clinic.
JAMA Neurol. Published online October 12, 2020. Abstract
For more Medscape Neurology news, join us on Facebook and Twitter.
Medscape Medical News © 2020

Send news tips to news@medscape.net.
Cite this: Stroke After TIA: Risk Remains High - Medscape - Oct 20, 2020.