Welcome to Cases in Deprescribing. In this series, I present a clinical scenario drawn from my own practice. I will share with you what I plan to do, but I am more interested in crowdsourcing a response from all of you to collectively determine best practice. Please answer the polling question and contribute to the comments section with your own thoughts, particularly if you disagree with me.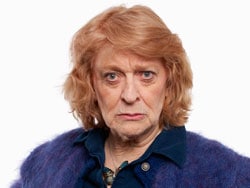 You are seeing a new patient who recently moved to the area from a different state. Her reason for the visit is to refill her medications.
She is 74 years old and has a history of type 2 diabetes with nephropathy, hypertension, osteoarthritis, overactive bladder, and insomnia. She denies a history of anxiety or depression.
In addition to over-the-counter medications used as needed for her arthritis pain, she takes:
Metformin 1000 mg twice daily

Liraglutide 1.2 mg daily

Benazepril 20 mg daily

Atorvastatin 40 mg daily

Tolterodine ER 4 mg daily

Aspirin 81 mg daily

Alprazolam 2 mg nightly
After reviewing her history, including medications, and completing a comprehensive exam, you discuss with her two concerns:
Aspirin may reduce her risk for cardiovascular disease, but at the cost of a higher risk for bleeding.

Alprazolam can be harmful among adults at her age.
While she calmly listens to your discussion about the risk-benefit profile of aspirin — and tells you she plans to continue taking it — she is much more animated about the benzodiazepine. "Are you one of those people trying to take away my sleeping pill?! Listen, you don't know me, but I've been taking that pill for 20 years, and it's the only thing that helps me sleep. I came to you to help take care of me, so please give me that refill. I've never had a problem with it."
You acknowledge to her that you have a difference of opinion on the use of benzodiazepines. She then replies that she will write to your chief medical officer and the state medical board.
Medscape Family Medicine © 2020 WebMD, LLC

Any views expressed above are the author's own and do not necessarily reflect the views of WebMD or Medscape.
Cite this: Stop the Benzo: It's Worth the Screaming - Medscape - Oct 27, 2020.