A new study has added support to the idea that coffee consumption is associated with a reduced risk of developing Parkinson's disease and suggests that caffeine may be a particularly beneficial for individuals with a genetic mutation linked to the condition.
The study showed that levels of caffeine were lower in patients with Parkinson's disease compared to control persons, but this difference was much greater in individuals carrying a mutation in the leucine-rich repeat kinase 2 (LRRK2) gene.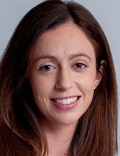 "If confirmed in other studies, these results could pave the way for trials to test caffeine-related therapies to reduce Parkinson's disease in people carrying the LRRK2 mutation," lead author Grace Crotty, MD, Massachusetts General Hospital, Boston, told Medscape Medical News.
The study was published online in Neurology on September 30.
Mutations in the LRRK2 gene are the main factor contributing to the genetic development of Parkinson's disease. Such mutations are relatively rare. Rates vary among different ethnic and racial groups; they are present in fewer than 1% of White individuals.
Although mutations in this gene are strongly linked to Parkinson's disease, only around 30% of carriers develop the condition, Crotty explained. She and her colleagues are interested in identifying genetic and environmental factors that modulate this risk, which could lead to preventive strategies.
It has already been established that increased caffeine intake is associated with a lower risk for Parkinson's disease. "This is well recognized from epidemiological studies, and it is thought that caffeine may reduce the risk of developing Parkinson's, although it has not been proven to be a definite causal factor, as there are many other generic and environmental factors at play," Crotty said.
The current study focused particularly on carriers of LRRK2 mutations.
The researchers carried out metabolomic profiling of 368 individuals who had been enrolled in the LRRK2 Cohort Consortium. Of these, 188 had Parkinson's disease, and 180 did not have Parkinson's. Of the 368 people included, 233 carried mutations in the LRRK2 gene ― 118 with Parkinson's disease, and 115 who did not have Parkinson's.
The researchers measured plasma levels of 282 chemical substances in the enrolled individuals with the aim of identifying markers of resistance to developing Parkinson's in LRRK2 mutation carriers and characterizing a metabolomic signature of pathogenic LRRK2 mutations.
A total of 212 of the participants also completed questionnaires about how much caffeine they consumed each day.
Results showed that among individuals with a normal copy of the LRRK2 gene, for those with Parkinson's disease, plasma concentration of caffeine was 31% lower compared with individuals without Parkinson's.
Among people carrying LRRK2 gene mutations, for those who had Parkinson's, plasma concentration of caffeine was 76% lower than among those who did not have Parkinson's.
Carriers of the gene mutation who had Parkinson's also consumed less caffeine in their diet. The gene carriers with Parkinson's consumed 41% less caffeine per day than the people who did not have Parkinson's, both with and without the gene mutation
Similar results were found regarding plasma levels of several caffeine-related analytes, including paraxanthine, theophylline, 1-methylxanthine, and trigonelline.
The researchers also found that levels of caffeine and related analytes were lower in the cerebral spinal fluid (CSF) of Parkinson's patients in comparison with unaffected control persons among LRRK2 mutation carriers.
"The unexpected finding that caffeine's and related analytes' associations with resistance to Parkinson's disease are substantially greater among LRRK2 mutation carriers than non-carriers appears robust and intriguing," they write.
"Levels of these analytes were lower in both the plasma and CSF of PD patients versus unaffected controls among LRRK2 mutation carriers, whereas among non-carriers these analytes were not significantly reduced in Parkinson's disease versus control subjects," they add. "Direct evidence for interaction between Parkinson's disease and LRRK2 status (P < .01) for each of the five caffeine-related analytes suggests a true gene-environment interaction."
Crotty said the data are not yet strong enough to recommend increasing coffee consumption to reduce risk for Parkinson's for individuals with LRRK2 mutations.
The current study, which had a cross-sectional design, looked for an association at just one point in time, so it did not address the effect caffeine may have over time on the risk for Parkinson's or how it may affect the disease's progression. It also does not prove that caffeine consumption directly leads to a lower risk for Parkinson's; it only shows an association, the researchers stress.
"We don't know yet whether people who are predisposed to Parkinson's may tend to avoid drinking coffee or if some mutation carriers drink a lot of coffee and benefit from its neuroprotective effects," Crotty said. "As the database of LRRK2 mutation carriers expands, we may be able to figure that out."
Although these results should be regarded as preliminary, she added, "this is the largest study to look at caffeine in LRRK2 mutation carriers, and the results are intriguing and exciting."
She noted that caffeine blocks the adenosine A2A receptor, which is highly expressed in the part of the brain affected by Parkinson's, and that the LRRK2 gene is implicated in this area too. In animal studies, A2A blockade has been found to have potential neuroprotective effects, including a reduction in inflammation and the toxic excitatory process.
The authors conclude: "Identification of caffeine-related analytes as resistance markers raise the possibility of their development as candidate therapeutics given the relatively low risk of repurposing these dietary or pharmacological agents ― caffeine, theophylline and trigonelline ― for slowing progression in those with manifest LRRK2 PD, or among at-risk mutation carriers to reduce the penetrance of the disease."
Next steps may include replication of these metabolomic results in an independent cohort of LRRK2 mutation carriers and assessment of their specificity in other genetic forms of Parkinson's disease, they add.
The study was supported by the Michael J. Fox Foundation for Parkinson's Research, the Farmer Family Foundation Initiative for Parkinson's Disease Research, the Jane & Alan Batkin Research Fellowship, the Edmond J. Safra Fellowship in Movement Disorders, and the National Institutes of Health. Several study authors are employees of Denali Therapeutics, which is developing a drug to target LRRK2 gene function. Crotty has disclosed no relevant financial relationships.
Neurology. Published online September 30, 2020. Full text
For more Medscape Neurology news, join us on Facebook and Twitter.
Medscape Medical News © 2020 

Send news tips to news@medscape.net.
Cite this: More Evidence Links Coffee Intake to Reduced Parkinson's Risk - Medscape - Oct 14, 2020.