A British man has what appears to be permanent hearing loss some 6 months after hospitalization for COVID-19, according to a case study published online today in BMJ.
The authors said hearing loss and tinnitus have been seen in patients with COVID and influenza "but have not been highlighted." The first mention of potentially COVID-related hearing loss in the literature was in April, and only four articles on sensorineural hearing loss have been published since, write Stefania Koumpa, MBBS, and colleagues at the University College London and the Royal Throat Nose and Ear Hospital in the United Kingdom.
"This is the first reported case of sensorineural hearing loss (SSNHL) following COVID-19 infection in the UK," they write.
But Oliver Adunka, MD, director for the Division of Otology, Neurotology, and Cranial Base Surgery at The Ohio State University Wexner Medical Center in Columbus, said a case report does not equate to evidence that COVID-19 causes hearing loss, and questioned why the BMJ would publish a single case report.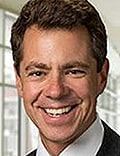 "One case report for something that's really prevalent, such as coronavirus, as well as hearing loss — that association is not that shocking," Adunka told Medscape Medical News. "Drawing the conclusion that coronavirus causes hearing loss seems incorrect at this point. It is not supported by science," he said.
The BMJ authors note that SSNHL has a worldwide incidence of 5 to 160 cases per 100,000 per year. Currently, there are some 38 million COVID cases worldwide, according to The Johns Hopkins Coronavirus Resource Center.
"Is it possible this could be an issue — absolutely," said Adunka. "But again, we just haven't seen it," he said. US neurotologists reported that they had not observed COVID-related SSNHL in an American Academy of Otolaryngology-Head and Neck Surgery survey, Adunka said.
No History of Hearing Issues
The 45-year-old British patient had asthma but was in otherwise good health before his bout with COVID and had no history of hearing loss. He was admitted 10 days after his first symptoms, and was subsequently intubated for 30 days. The man experienced pulmonary emboli, ventilator-associated pneumonia, pulmonary hypertension, and anemia. While in the hospital, the patient received remdesivir, intravenous steroids, and plasma exchange, and clinically improved. He was given no ototoxic medications.
A week after leaving the intensive care unit he noticed left-sided tinnitus and sudden onset hearing loss.
That's when he consulted with the Royal National Throat Nose and Ear Hospital.
The man's ear canals were patent and non-inflamed and his tympanic membranes were intact; a full autoimmune screen was negative. The white cell count was normal and the C-reactive protein was still slightly elevated. An MRI scan of the internal auditory meatus excluded any potential cause. The clinicians gave him 60 mg of oral prednisolone daily for 7 days, per the hospital's treatment guidelines for SSNHL, Koumpa told Medscape Medical News.
Three rescue intratympanic injections of 0.5 mL of methylprednisolone sodium succinate did not significantly improve his hearing. Koumpa said that the patient cannot hear phone conversations through the affected left ear.
The authors gave a potential explanation for the hearing loss. SSNHL pathology "may be related to cellular stress pathways," they write. "Both a direct entry into the cochlea and inflammation leading to cell stress are mechanisms that have been implicated in persistent sensorineural hearing loss and could be occurring in the case of the SARS-CoV-2 infection," they wrote.
Clinicians should ask COVID patients — especially in the ICU, when feasible — about hearing loss so that it can be promptly treated, the authors said.
The authors have disclosed no relevant financial relationships.
BMJ. Published online October 14, 2020. Full text
Have you seen any hearing loss or any other unusual symptoms related COVID in your practice? Tell us about them in the comments.
For more news, follow Medscape on Facebook, Twitter, Instagram, and YouTube.
Medscape Medical News © 2020

Send news tips to news@medscape.net.
Cite this: Case Report Suggests COVID Tied to Irreversible Hearing Loss - Medscape - Oct 14, 2020.