The problem of a rare enzyme disorder being mistakenly diagnosed as neuromyelitis optica spectrum disorder (NMOSD) is highlighted in a new case report involving a child.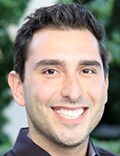 "Biotinidase deficiency is a rare, autosomal recessive, metabolic disorder associated with mutations in the BTD gene," the authors, Jonathan Santoro, MD, and Kelli Paulsen, RN, Children's Hospital Los Angeles, Los Angeles, California, explain.
"Clinical features are heterogeneous, although optic neuropathy and myelitis have been reported in children. These clinical features can mimic NMOSD," they add.
The case is outlined in a research letter published online on October 5 in JAMA Neurology.
The authors describe a 13-year-old girl who presented with symptoms of NMOSD ― simultaneous paraparesis and bilateral vision loss. Imaging showed bilateral signal prolongation in the optic nerves. She was treated with intravenous methylprednisolone for NMOSD, but her symptoms worsened.
Repeat imaging at 1 year showed resolution of signal in the spinal cord and optic nerve atrophy, but visual deficits continued. Serum and cerebrospinal fluid studies remained unremarkable, but profound biotinidase enzyme activity deficiency was identified, as were three mutations in the BTD gene.
The patient was treated with biotin supplementation, and by 3 months, her visual acuity had improved. She continues receiving biotin therapy and has had no further relapses, Santoro and Paulsen report.
"Biotinidase deficiency is a very rare disorder which typically manifests in young children as epilepsy and intellectual disability," Santoro told Medscape Medical News.
"We sometimes see biotinidase deficiency in adults as a mimic of optic neuritis or transverse myelitis. These are inflammatory diseases caused by autoimmune antibodies, but in a very small percentage of patients, similar symptoms may be present, and on further work-up, no inflammation or antibodies are found, and then other causes are looked for, one of which is biotinidase deficiency," he explained.
"In adults, this is very rare, but it is an established condition. In children, this presentation of biotinidase deficiency is even more rare. We don't know the incidence, as we we're not generally looking for it," Santoro said.
"Pediatric neurologists are trained to think of biotinidase deficiency to be associated with seizures in infancy, normally picked up in the first few months of life," he said. "Outside of infancy, it is almost never tested for," he added.
The authors note than 10 similar cases of biotinidase deficiency mimicking NMOSD have been reported in the literature. "Our case mirrored these previously reported cases," Santoro said.
"What we are seeing is patients who seem to have neuromyelitis optica [NMO] or a similar inflammatory disorder characterized by vision loss with possibly some other effects, such as gait or walking issues, but they do not have the AQP4 or MOG antibodies that are present in NMO. And they do not show high white blood cell counts in spinal fluid that are seen in NMO," he said.
"If this is the case, then we have to start to think outside the box, and biotinidase deficiency is one possibility," he added. "It is very rare, but we wanted to put it out there."
Santoro advises that if patients with apparent NMO turn out not to have AQP4 or MOG antibodies or signs of inflammation, then it would be appropriate to assess biotinidase activity levels. "If they are deficient, we can then do a genetic test, and if a mutation is found, the whole family needs to be tested."
He believes many patients may be receiving treatment for NMO when they don't have it; in several of the case reports of patients with biotinidase deficiency who presented with symptoms similar to NMO, the patients had been receiving immunomodulatory therapy.
"Once biotinidase deficiency is diagnosed, it is easy to treat with biotin supplementation, which is a very benign therapy and in most cases can override the system," Santoro noted.
Correct diagnosis of biotinidase deficiency can prevent ocular and spinal disability when the disorder is identified early and treated aggressively, the authors conclude.
The authors have disclosed no relevant financial relationships.
JAMA Neurol. Published online October 5, 2020. Abstract
For more Medscape Neurology news, join us on Facebook and Twitter.
Medscape Medical News © 2020

Send news tips to news@medscape.net.
Cite this: In Optic Myelitis, Consider Biotinidase Deficiency - Medscape - Oct 09, 2020.