Even low-dose glucocorticoids (GCs) are associated with a small but significant increased risk for infection among hospitalized patients with rheumatoid arthritis (RA), a study has found.
GCs are among the most effective treatments for the rapid reduction of RA symptoms and are generally considered safe.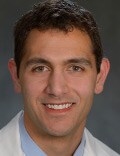 In an article published today in Annals of Internal Medicine, rheumatologist Michael D. George, MD, MSCE, and colleaguessay the findings of their cohort study are significant, inasmuch as long-term low-dose GCs are widely prescribed, and infectious risk is dose-related.
George is an assistant professor of medicine and of epidemiology in biostatistics and epidemiology at the University of Pennsylvania's Perelman School of Medicine in Philadelphia, Pennsylvania.
"Clinicians should avoid long-term use of higher-dose glucocorticoids and should weigh the benefits of low-dose therapy in individual patients with these potential risks," the researchers write.
Their study, which used Medicare claims data and Optum's Clinformatics Data Mart database, involved adult patients with RA who, during the period 2006 to 2015, received for more than 6 months stable therapy with disease-modifying antirheumatic drugs (DMARDs). Adding GCs to DMARDs was common, with more than 40% of patients receiving both.
The 1-year cumulative incidence of hospitalized infection in Medicare recipients who did not receive GCs was 8.6%. For those who received GCs at a dose of ≤5 mg/d, the incidence was 11.0%. It was 14.4% for those taking 5 – 10 mg/d, and it was 17.7% for those taking >10 mg/d (P < .001 for all comparisons of GCs vs no GCs).
Even patients taking <5 mg of prednisone equivalent per day were at heightened risk, at 2.36 and 3.27 in the Medicare and Optum databases, respectively.
Of 247,297 qualifying medication courses identified in 172,041 patients in Medicare and 58,279 courses in 44,118 patients in Optum, after 6 months of stable DMARD use, 47.1% and 39.5%, respectively, were receiving GCs, most often at doses of ≤5 mg/d.
There were 20,963 (10.9 per 100 person-years) and 2177 (5.4 per 100 person-years) infections involving hospitalizations in the Medicare and Optum databases, respectively, with respect to any discharge diagnosis.
Rates were lower with regard to primary discharge diagnosis: 12,568 (or 6.4 per 100 person-years) and 1586 (3.9 per 100 person-years), respectively.
The most frequent infections were those of the urinary tract and skin and soft tissues, as well as pneumonia and bacteremia/sepsis.
The risk for hospitalization was comparable to the risk associated with biologic therapies in earlier studies, with an absolute difference in the 1-year incidence of 1.2% in Optum and 2.4% in Medicare at ≤5 mg/d compared with no GC use.
"With the highly publicized risks of biologics, physicians and patients may assume that these medications carry much higher risks than low-dose glucocorticoids. Indeed, older patients and patients with comorbidities are less likely to receive biologics but are equally likely to receive glucocorticoids for their RA," the authors write.
"Rheumatologists and other physicians are already very careful in making treatment decisions with patients and talking about the trade-off of risk and benefit with different drugs," George told Medscape Medical News. "The most important thing is giving physicians the necessary information, so they know how to quantify the risk."
The study provides data on absolute risks at different doses. "For someone taking 5 mg a day, for example, the risk is small, and it's very similar to that with a tumor necrosis factor inhibitor," he said. He noted that certain groups of at-risk patients are not good candidates for GCs, especially at higher doses. These include patients with uncontrolled diabetes or significant osteoporosis.
Although the goal is always to discontinue GCs as soon as possible, they are relatively inexpensive and work quickly to reduce symptoms; therefore, the American College of Rheumatology recommends using them as bridge therapy to other treatments, such as DMARDs and biologics.
Although the latter are more expensive, they have broader benefits for joint protection and provide greater long-term control, George noted.
The study is well-designed and effectively articulated, write Dana E. Orange, MD, a rheumatologist at the Hospital for Special Surgery and the Laboratory of Molecular Neuro-Oncology and Howard Hughes Medical Institute at Rockefeller University, and Bella Mehta, MBBS, of the Hospital for Special Surgery and Weill Cornell Medicine, all in New York City, in an accompanying editorial.
They note that the rates of hospitalized infection in patients receiving prednisone at a dose of <5 mg/d were similar to those among patients receiving biologics.
"This finding is highly relevant to the clinical community who have been treating some patients with low-dose [GCs] instead of advancing nonbiologic DMARDs to biologic or targeted synthetic DMARDs, thinking that low-dose GCs may not increase risk for infection," they write.
They caution, however, against extrapolating the study findings to other conditions for which low-dose GCs are prescribed. "It is well recognized that patients with RA are at increased risk for serious infections due to disease-associated immune dysregulation, which may not be the case in other conditions," they write.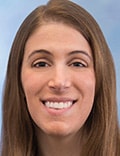 The study reinforces the well-established dose-dependent risks of GCs, according to Beth Wallace, MD, a clinical lecturer in the Division of Rheumatology at Michigan Medicine in Ann Arbor, Michigan.
"Most clinicians do avoid prescribing higher doses, but it's quite common for RA patients to remain on low doses for long periods of time. Those on long-term GCs need to be monitored closely for adverse effects, and the risk-benefit balance of the treatment in individual cases needs to be considered carefully even in those with few risk factors," Wallace told Medscape Medical News.
Wallace was not involved in this research.
Earlier this year, it was reported that use of steroids even for short bursts of 14 days or fewer was associated with a heightened risk for sepsis, heart failure, and gastrointestinal bleeding.
The study was funded by grants from the National Institute of Arthritis and Musculoskeletal and Skin Diseases, which had no role in any aspect of the study. George and several coauthors report financial relationships with companies outside of the submitted work, including AbbVie, Bristol-Myers Squibb, Simply Speaking Rheumatology, Pfizer, Eli Lilly, Janssen, and GlaxoSmithKline. Orange reports receiving personal fees from AstraZeneca/Medimmune outside of the submitted work and has a patent pending. Mehta reports a relationship with Novartis outside of the submitted work. Wallace has disclosed no relevant financial relationships.
Ann Intern Med. Published online September 22, 2020. Abstract, Editorial
Follow Medscape on Facebook, Twitter, Instagram, and YouTube.
Medscape Medical News © 2020

Cite this: Even Low-Dose Glucocorticoids Up Infection Risk in RA - Medscape - Sep 21, 2020.