Treatment with calcitonin gene-related peptide (CGRP) monoclonal antibodies may reduce the frequency of chronic cluster headache (CCH) attacks in patients with an inadequate response to other preventive medications, new research shows.
In findings that investigators say support off-label use of these agents in CCH patients, results from "real-world" retrospective data show adjunctive treatment with the anti-CGRP antagonist galcanezumab was associated with significantly fewer CCH attacks and less intense pain — benefits that were apparent at 1 week and which may increase over time.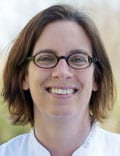 "This case series shows that under real-life conditions, 55% of our chronic cluster headache patients had an at least 50% improvement in attack frequency in response to treatment with a CGRP-(receptor) antibody in the first month of treatment," study investigator Ruth Ruscheweyh, MD, research group leader at Ludwig Maximilians University Munich, Germany, told Medscape Medical News.
The study was published online August 17 in the journal Cephalalgia.
Rare but Disabling
CGRP contributes to the pathophysiology of cluster headaches. Sometimes called "suicide headaches," this rare but severe headache type causes excruciating pain with one-sided cranial autonomic symptoms, including excessive tearing; runny or stuffy nose; and forehead or facial sweating on the affected side.
CCH affects 10% to 15% of cluster headache patients and is defined by ongoing attacks occurring for 1 year or more, with attack-free periods lasting less than 3 months.
Mainstay preventive treatments for CCH in Europe include verapamil, lithium, and topiramate, sometimes in concert with neuromodulation and other drugs.
Although these treatments work well for many patients, there is still a "relevant proportion" with an inadequate response. "Clearly there is an unmet need for new therapies in CCH," the researchers write.
In two randomized, placebo-controlled studies, galcanezumab significantly reduced attack frequency in patients with episodic cluster headache, but not in those with CCH. Nevertheless, because of CGRP's pathophysiologic role in cluster headache, many centers have provided off-label CGRP treatment for CCH.
To determine whether treatment with CGRP antibodies benefits patients with CCH in clinical practice, the researchers analyzed retrospective data from 22 adult CCH patients who received at least one treatment with a CGRP antibody and recorded attack frequency and pain intensity in a headache diary.
Participants were monitored for a 4-week baseline period and up to 3 months of follow-up. They recorded cluster headache attack frequency and pain intensity in a headache diary.
Patients had a mean age of 46.6 years, and 15 were women. The cohort's mean duration of cluster headache and of CCH were 12.4 years and 6.6 years, respectively. Nineteen patients had refractory CCH. Six patients had comorbid migraine.
At baseline, participants' average number of attacks per week was 23.3. During the first month of treatment, this dropped to 14.2.
50% Frequency Reduction
The average number of times per week that patients used acute headache medication also dropped from 16.2 at baseline to 6.4 in first month of treatment. Pain intensity, as measured by a 10-point numerical rating scale, also decreased from 9.5 at baseline to 8.3.
The number of attacks per week and the number of uses of acute medication per week decreased continually during the first 3 weeks and remained lower than baseline at week 4.
The number of attacks and the number of uses of acute medication also were significantly lower than baseline levels at 2- and 3-month follow-up.
In addition, 12 of the 22 patients had a 50% or greater reduction in attack frequency during the first month of treatment. Eight patients had a reduction in attack frequency of 75% or more.
Because the mechanism of action of the traditional preventive medications for cluster headache is poorly understood, it is uncertain whether the action of CGRP antibodies is distinct or complementary.
Although the current data cannot answer this question, the results do show that CCH patients who fail the classical preventive treatments can respond to CGRP antibody therapy, said Ruscheweyh.
"The present results support off-label treatment attempts with CGRP-(receptor) antibodies in CCH patients who are refractory to other preventive medications," she said.
Ruscheweyh added that a randomized controlled trial in CCH patients would be "very welcome."
"However, we need good ideas on how to design such a trial. I believe it would be a good approach to first collect and publish more cases, and then perform a meta-analysis with the aim of identifying the adequate patient groups and endpoints to be applied in a new randomized controlled trial," she said.
Identifying Responders
Commenting on the findings for Medscape Medical News, Brian E. McGeeney, MD, MPH, a headache specialist at Brigham and Women's Faulkner Hospital in Boston, Massachusetts, said retrospective observational studies like the current one allow neurologists to develop hypotheses, but there is still a great deal of uncertainty in terms of guiding clinical practice.
In addition, he said, the lack of a control group makes it difficult to determine how much of the positive outcome resulted from factors other than CGRP treatment.
"Nearly all treatments we use in headache medicine have a wide breadth of response among different patients, and we cannot identify beforehand who will be a good responder to any particular treatment," said McGeeney, who was not involved with the research.
Accurately identifying good responders in advance would reduce the costs of therapies that otherwise would prove to be failures and improve the patient's experience, he added.
"With CGRP agents, as many as 30% [of patients] in practice do not respond at all. If we could identify those beforehand, we would save enormous costs," said McGeeney.
The current findings also raise the question of whether a subset of patients with CCH responds to CGRP treatment. Data suggest that a lower proportion of patients with CCH develop a cluster headache attack after provocation with CGRP vs those with episodic cluster headache. CGRP may be less relevant in CCH.
"One can suggest that CCH patients who are most easily triggered by CGRP may be those who respond to CGRP monoclonal antibodies," said McGeeney.
"This paper may result in more patients with CCH being challenged with these monoclonal antibodies, subject to insurance coverage and availability. CCH patients may be more likely to ask about or request this treatment, even if they are chronic. As only galcanezumab has an FDA indication for (episodic) cluster headache, it may be easier for patients to obtain galcanezumab in practice," said McGeeney.
There has been little research into CCH and more research, including observational studies, will provide needed information, said McGeeney.
The current investigators did not examine quality of life, and data about this outcome will provide practical insight. In addition, the participants in this study used a dose of galcanezumab that was lower than the dose indicated for episodic cluster headache. There may be a dose threshold effect, said McGeeney.
The study was not supported by outside funding. Ruscheweyh reported receiving travel grants and honoraria from Allergan, Hormosan, Lilly (the manufacturer of galcanezumab), Novartis, and Teva for delivering talks or for participating in advisory boards. McGeeney has disclosed no relevant financial relationships.
Cephalalgia. Published online August 17, 2020. Full text
For more Medscape Neurology news, join us on Facebook and Twitter
Medscape Medical News © 2020

Cite this: CGRPs Promising for Prevention of Chronic Cluster Headache - Medscape - Sep 21, 2020.