The benefit of skin-to-skin contact with family members for critically ill newborns in the neonatal intensive care unit (NICU) is well established. Long-standing concerns about the transmission of Staphylococcus aureus infection to and from babies, staff, and visitors in the NICU have prompted the Society for Health Epidemiology of America (SHEA) to update guidance on harmonizing these two demands.
SHEA's article, entitled "Practical Approaches to Staphylococcus aureus Disease Prevention," was published online September 14 in Infection Control and Hospital Epidemiology. It is intended to be a pragmatic, scenario-based companion to recent NICU recommendations issued by the Centers for Disease Control and Prevention (CDC).
Both documents highlight the need to balance infection prevention in critically ill infants with the need for hands-on contact between infants, parents, and siblings.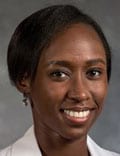 "Numerous people have been working on this problem for years, but in the past few months we shifted a lot of our efforts, including academic work on guidelines, to COVID-19," lead author and SHEA spokesperson Ibukun Akinboyo, MD, a pediatric infectious diseases specialist at Duke Children's Health Center Infectious Diseases Clinic in Durham, North Carolina, told Medscape Medical News. "The CDC also delayed its guideline for the same reason."
Infection control has been an abiding concern for NICU personnel, especially for very young infants. "And as much as we strive to have rigorous studies of how staph is spread in the NICU, we still have limited data," Akinboyo said. Clinical decisions must still be made, however, "so the goal was to find ways to use available data to interpret guidance and apply it to situations."
Akinboyo said visits from parents and siblings are an integral part of family-centered care, but questions abound regarding whether such visits could be achieved safely if the infant or a visitor had a known staph infection. Such infections are often transmitted via ventilators and catheters as well as through direct and indirect exposure to bacteria on staff and others and in the general healthcare environment.
Although not purporting to cover all potential scenarios, the SHEA document provides nuanced, sometimes multiple, evidence-based responses to frequently asked questions about managing S aureus ― both methicillin-resistant and methicillin-sensitive/susceptible ― that typically arise in NICUs of all sizes and resource levels.
For example:
Should visitors wear personal protective equipment when an infant is on contact precautions for methicillin-resistant S aureus (MRSA)?

If a parent has a known MRSA infection or colonization, should staff place infants on contact precautions? Should they still encourage skin-to-skin bonding? Should they institute breastfeeding restrictions?

In cases of multiple gestations with discordant MRSA status, in which, for example, one twin has MRSA colonization and the other does not, should staff place discordant multiples on contact precautions? Should skin-to-skin care with parents be permitted? Should breastfeeding be restricted?
In the case of outbreaks, the article recommends a multimodal approach to mitigating MRSA transmission, emphasizing hand hygiene, which has proven effective.
This may include preemptive contact precautions for select high-risk patients or older outborn infants.
Among its recommendations, the CDC guideline stresses active surveillance testing of patients for S aureus colonization in light of increased incidence and also testing for MRSA colonization when there's ongoing healthcare-associated transmission within the unit.
"For some NICUs, these recommendations, particularly those related to surveillance, will validate their current practice. For others, this guidance will provide a prompt to evaluate current rates of S aureus infection and decide if they want or need to make changes," Erin Stone, MA, team lead for scientific evidence review in the CDC's Division of Healthcare Quality Promotion, said in an email.
The recommendations, which are the "culmination of years of work," avoid a one-size-fits all approach, Stone said. "Instead, a number of the recommendations hinge on rates of transmission and infection in a given NICU."
According to Akinboyo, all the SHEA recommendations should be generally implementable, though implementation will vary according to resources. Resource levels would affect screening, surveillance, and perhaps distancing measures ― for instance, in cases in which only one twin has a staph infection. "Spacing measures would be much different in a community hospital with a small NICU from spacing in a huge, stand-alone hospital with a dedicated isolation room," she said.
Because practice varies by institution, it's hard to pinpoint major differences in the new recommendations, Akinboyo added. Because they were compiled with input from several national infectious disease organizations, little is likely to be controversial. "One possible point of controversy might be the recommendation to decolonize not just patients but also staff and visitors with a topical antibiotic in the case of an outbreak," she said.
Akinboyo suggests that clinicians quickly read over the entire document as a kind of field guide to get a sense of the options it offers for future decision making in the NICU.
As to the overarching message, she said, "We can prevent the spread of staph in the NICU without sacrificing our goal of family-centered care. And this is a document that can hopefully help with that."
The authors have disclosed no relevant financial relationships.
Infect Control Hosp Epidemiol. Published online September 14, 2020. Abstract
CDC: Recommendations for Prevention and Control of Infections in Neonatal Intensive Care Unit Patients: Staphylococcus aureus. Full text
Diana Swift is medical journalist based in Toronto, Canada.
Follow Medscape on Facebook, Twitter, Instagram, and YouTube.
Medscape Medical News © 2020

Cite this: New Guidance Released on Infection Control in the NICU - Medscape - Sep 21, 2020.