About half of children and adolescents with initial white coat hypertension (WCH) will have progressed to hypertension or pre-hypertension on follow-up ambulatory blood pressure monitoring (ABPM) 1 year later, new research suggests.
"Initial clinic blood pressure measurements were not associated with follow-up ABPM phenotype, suggesting that longitudinal follow-up with ABPM is indicated in pediatric WCH patients," said Yosuke Miyashita, MD, University of Pittsburgh School of Medicine, Pittsburgh, Pennsylvania.
Miyashita presented his research at the virtual American Heart Association (AHA) Hypertension 2020 Scientific Sessions.
Unstable Phenotype
There are "scant data" on WCH in children and "no evidence-based clinical practice guideline on how we should follow these patients. In the most updated pediatric clinical practice guideline from the American Academy of Pediatrics, there is an expert opinion to suggest that ABPM should be repeated every 1 to 2 years," he explained.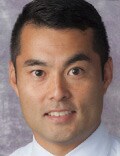 The researchers identified 101 children (median age, 14 years, 80% male) with WCH diagnosed by ABPM and who had repeat ABPM at least 6 months (median interval, 14 months) after the first test. On second ABPM, 51 children continued to have normal results, whereas 18 (17.8%) evolved to hypertension and 32 (31.7%) progressed to prehypertension, according to pediatric ABPM guidelines.
On initial ambulatory monitoring, children with diastolic blood pressure load less than 10% and systolic blood pressure index less than 0.9 were less likely to progress, Miyashita reported.
On multivariable regression analysis, only daytime systolic blood pressure index greater than or equal to 0.9 on the initial ABPM was a significant predictor of progression to abnormal ABPM (odds ratio, 2.99; 95% CI, 1.01 - 8.86; P = .048).
"At this time, we are analyzing other clinical data that could be predictive of progression to abnormal ABPM," Miyashita said.
Weighing in on the results, Karen A. Griffin, MD, who chairs the AHA Council on Hypertension, said this study is important given the increasing trend of obesity in children.
"The addition of hypertension to other cardiovascular risk factors that have become increasingly prevalent in children will likely lead to earlier cardiac disease and its adverse sequela," Griffin said. "Follow-up of these cohorts should inform as to the significance of risk factors in the younger generation.
"Given the available data, it would seem prudent to be vigilant in the follow-up of children found to have white coat hypertension," she advised.
The study had no specific funding. Miyashita and Griffin have disclosed no relevant financial relationships.
Hypertension 2020 Scientific Sessions: Abstract MP03. Presented September 10, 2020.
For more news, follow Medscape on Facebook, Twitter, Instagram, and YouTube.
Medscape Medical News © 2020

Cite this: White Coat Hypertension May Progress to Hypertension in Kids - Medscape - Sep 14, 2020.